India
12 South African cheetahs will land in India on Saturday, and MP's Kuno park is ready to welcome them.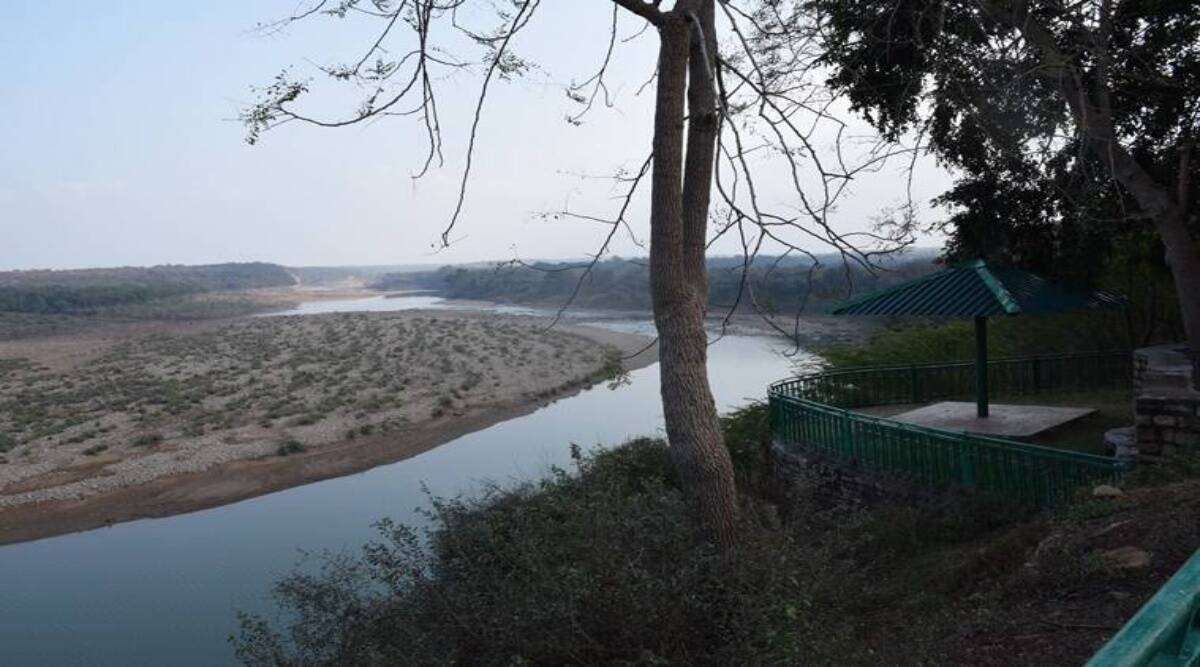 A wildlife expert involved with India's cheetah revival project said on Monday that 12 wild cheetahs from South Africa will finally arrive around noon on Saturday in Madhya Pradesh's Kuno National Park (KNP), where eight such cats were brought from Namibia last year.
The big cats—seven males and five females—will leave Friday evening from the OR Tambo International Airport in Gauteng, South Africa, on an Indian Air Force (IAF) transport plane for their new home thousands of miles away. A project participant and expert told PTI that the plane will leave from the OR Tambo International Airport in Gauteng, South Africa.
He said that the South African cheetahs will first arrive at the Gwalior Air Force base in MP on Saturday morning. Then, IAF helicopters will take them to the KNP in the Sheopur district, which is about 165 km away.
After arriving at KNP around noon, they will be put into quarantine enclosures (bomas) half an hour later, at 12.30 pm, the expert said.
Uttam Sharma, who is in charge of the KNP, said that 10 bomas have been set up to keep South African cheetahs safe. In two of these places, two sets of brothers would live together.
"We have finished getting ready for the big cats to arrive on Saturday," he said.
Experts say that a group from South Africa came to KNP in early September of last year to check out how the world's fastest land animals would be housed there.
Last month, India and South Africa signed an agreement called a Memorandum of Understanding (MoU) to move the animals.
These big cats have been given to India by South Africa. But before the cheetahs can be moved to India, India has to pay USD 3,000 to the African country for each one that is caught.
India had planned to fly these South African cheetahs to India in August of last year, but it couldn't do so because it took too long for the two countries to sign a formal agreement on the move.
Due to the delay in signing the MoU for moving these big cats across continents, some experts were worried about the health of the South African cheetahs in December. These animals have been quarantined in their home country since July 15 in preparation for their move to India.
They said that the long time these animals spent in quarantine might have made them less healthy.
Experts said that the long time these cats spent in quarantine could be hurting their health. They are set to join the eight cheetahs that were brought in from Namibia and released into KNP at the middle of September.
Wildlife experts who know about India's plan to reintroduce cheetahs have said that the 12 South African cheetahs that are going there have not hunted on their own after being kept in bomas.
They said that nine of them were kept in Rooiberg Quarantine boma in Limpopo Province and three were kept in Phinda Quarantine boma in KwaZulu-Natal Province.
One of the experts told PTI last month that seven of the cheetahs have lost a lot of fitness because they haven't hunted at all since July 15.
On September 17, Prime Minister Narendra Modi's 72nd birthday, he had eight cheetahs flown in from Namibia and set free in KNP with a lot of fanfare. This started the process of bringing these spotted cats back to India, where they had been extinct for 70 years.
Five females and three males of these Namibian animals, which are the fastest on land, are currently in hunting enclosures at the park. When they are ready, they will be set free into the wild.
In August, the SA cheetahs chosen for relocation by Indian officials had been in quarantine for a month, but they couldn't be flown to KNP without permission from the South African government. The eight Namibian cheetahs were still in quarantine around Independence Day, so the Indian government could not bring them to KNP, the experts said.
According to Indian wildlife laws, animals must be kept in isolation for a month before they can be brought into the country, and they must stay in isolation for another 30 days after they arrive.
The number of cheetahs in small and medium parks has gone up from 217 in 2011 to 504 in South Africa, according to the experts.
The last cheetah died in 1947 in India's Koriya district, which is now part of the state of Chhattisgarh. In 1952, the species was declared extinct.
Under the United Progressive Alliance (UPA) government, former Union Environment Minister Jairam Ramesh started "Project Cheetah" in 2009 with the goal of bringing wild cats back to India.