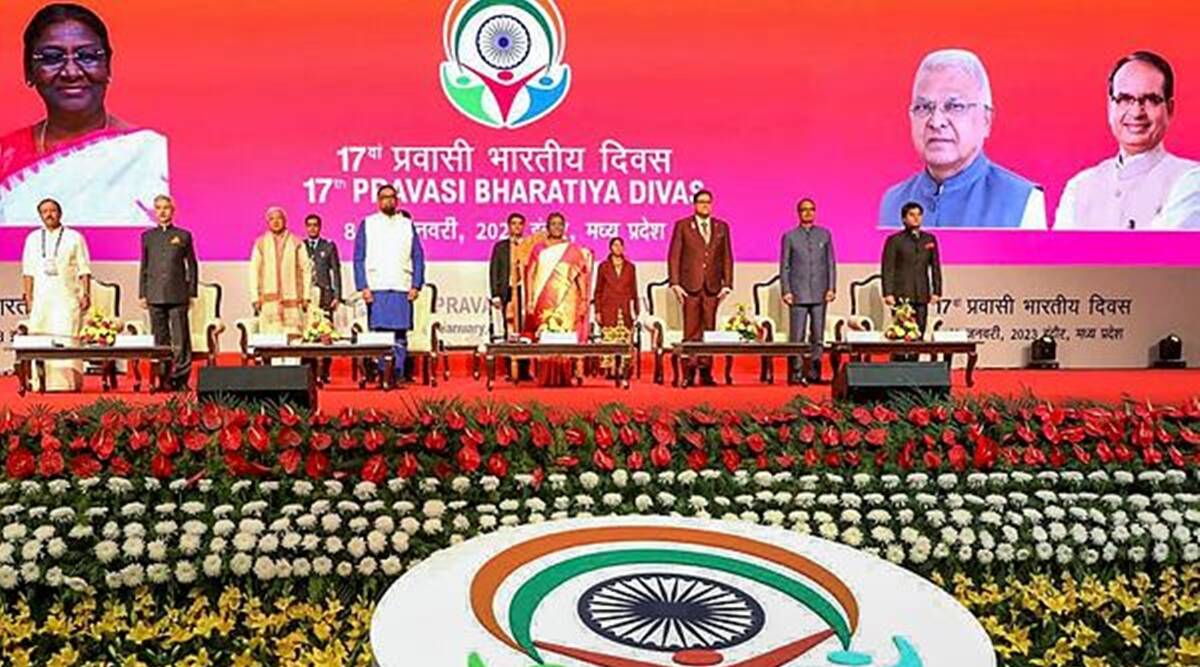 President Droupadi Murmu said on Tuesday that India is engaging with the world with "more self-confidence and a broader purpose of protecting national interests" at a time of global economic and geopolitical turmoil. He invited the Indian diaspora to join in nation-building.
Murmu stated that the almost 3.2 billion-strong Indian diaspora has become a "important and distinctive force" on the international stage, making outstanding contributions to global affairs in positions of leadership.
Murmu spoke at the concluding session of the 17th Pravasi Bharatiya Divas convention, where she presented the highest honour for abroad Indians, the Pravasi Bharatiya Samman, to 27 individuals.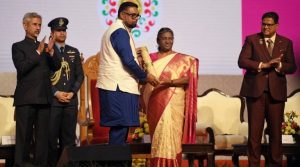 "We are living in difficult times, with economic and geopolitical instability all around us. "Despite all of these obstacles, India is engaging with the international community with greater self-assurance and a broader aim of securing national interests," Murmu stated.
"These awards are crucial because they demonstrate not only our appreciation and acknowledgement of the accomplishments of the pravasis, but also our faith in their will to keep India's flag flying high around the world," she said.
President Mohamed Irfaan Ali of Guyana, US-based NRI businessman Darshan Singh Dhaliwal, DBS Bank CEO Piyush Gupta, and Poland-based businessman Amit Kailash Chandra Lath, who assisted Indian authorities during the evacuation of students during the Russian invasion of Ukraine, are among those who received the award.
Chief Minister of Madhya Pradesh Shivraj Singh Chouhan, External Affairs Minister S Jaishankar, and Civil Aviation Minister Jyotiraditya Scindia were among the roughly 3,500 delegates from nearly 70 countries present.
When Prime Minister Narendra Modi spoke on Monday, many delegates could not enter the venue due to overcrowding, forcing Chouhan to issue an apology. Even on Tuesday, he stated, "The hall could not accommodate everyone due to the prime minister's popularity. I extend my apologies one more."
During the day, officials from the Ministry of External Affairs and the government of Madhya Pradesh informed the media that over 3,200 people had registered for the event, while the auditorium where the prime minister spoke had a capacity of 2,200.
"However, we had provided enormous screens in nearby venues, but guests who travelled all the way to India opted to witness the event in person… There were deficiencies on our end," stated Madhya Pradesh's additional chief secretary Mohammed Suleman. At the same time, MEA's Secretary (Overseas Indian Affairs) Ausaf Sayeed attempted to downplay the matter by stating that the event was "mostly successful."
"Organizing an event of this magnitude presents numerous obstacles. It was a highly effective collaboration between the state government and the local administration. We should disregard one or two minor details," stated Sayeed. The event, which began in 2003 and became biennial in 2015, celebrates the return of Mahatma Gandhi to India from South Africa on January 9, 1915.
Among the awardees were FedEx Corporation CEO Rajesh Subramaniam, Indian-Australian scientist Chennupati Jagadish, and Associate Professor at Ethiopia's Wollega University Kannam Ambalam, who is credited with developing water springs and miniature bridges in the African nation.