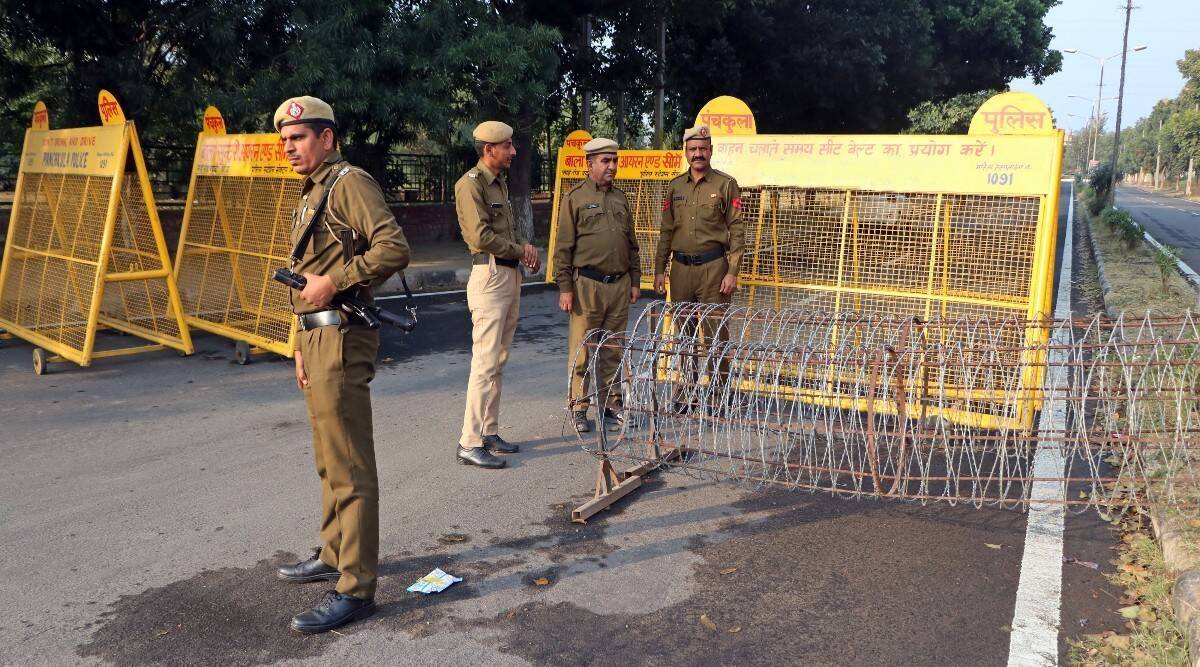 Two burned bodies were found in a burned car in Haryana's Bhiwani on Thursday. The next day, a family in Rajasthan filed a FIR saying that Junaid and his friend Nasir had gone missing and were taken by members of the Bajrang Dal.
Ismail, Junaid's cousin, filed the FIR and said that the bodies were those of Junaid and Nasir and that they had been killed. This was hours after the bodies were found.
Police said they don't know who they are yet, but they confirmed that the burnt car is the Bolero that the two men were driving when they were reported missing from Bharatpur, Rajasthan. Police in Rajasthan say that Junaid has been accused of smuggling cows five times before.
One of the six Bajrang Dal members named in the FIR, Mohit Yadav alias Monu Manesar, denied the claim in a social media video and called for "strict action against the perpetrators" in the case.
Bharatpur IG Gaurav Srivastava told reporters, "Yesterday night, the two men's families told the Gopalgarh police station in Bharatpur that they had been taken, and a FIR was filed. We found their phones, but they were off. People in the area saw them, and the names of some possible suspects came up. People said that they were in a Bolero car when they were attacked and taken. This morning, the same engine and chassis number were found on that Bolero car in the Loharu area of Bhiwani district.
Srivastava said, "Two unidentified men's burned bodies were found in the car. Our team has gone to the place where the two men were taken to see if they are the same ones who were taken. After an autopsy and a DNA test, it will be clear who they are. The family members have given us some names of people who might be involved, and we have sent special teams to find them. All of the suspects are from Haryana."
The IG said it is not clear why the murder is thought to have happened. "Nasir has never been in trouble with the law. "Junaid has been accused of cow smuggling five times before," he said.
When asked about what happened, Loharu DSP Jagat Singh told The Deccan Era, "We learned about it at 8 a.m. on Thursday." With the Bolero's chassis number, we were able to get in touch with the car's owner. We did some preliminary research and told the Gopalgarh (Rajasthan) SHO, who went to the scene.
The officer said that the autopsy was done at the government hospital in Loharu. "Later, the bodies were given to the families of those who died. Under Section 174 of the CrPC, we have held an investigation. "The police in Rajasthan will continue to look into it," he said.
Ismail filed a FIR in Bharatpur. It said, "Today (Wednesday) morning, around 5 a.m., Junaid and Nasir, cousins of the complainant, went in their Bolero car to do some personal work. Around 9 a.m., while the complainant was drinking tea, a stranger who was also drinking tea said, "Two men going to the Gopalgarh forest at 6 a.m. were badly beaten by 8 to 10 men, and their condition was serious, and their attackers took them away."
It said, "When asked about the accused, people at the scene said they were from the Bajrang Dal. Anil, from Multhan, Shrikant, from Maroda, Rinku Saini, from Ferozepur Jhirka, Lokesh Singla, from Hodal, and Monu, from Manesar, were among those named."
Ismail told The Deccan Era that the two men had been taken and burned alive. He said, "We want justice."
In a video clip posted on social media, Mohit Yadav alias Monu, who is named in the FIR, said, "The accusations against us are false. At the place where the incident happened, there was no Bajrang Dal team. No one from Bajrang Dal has anything to do with this. From what we've seen on social media, the event is sad. No one should be let off the hook when it comes to punishing the people who did this.
On January 28, Mohit and others were named in another police complaint in Tauru, Haryana's Nuh, after a 22-year-old man who had been caught by them on suspicion of cattle smuggling and then given to the police died at a hospital. Police said that the man died from injuries he got in an accident when the car he was in with two other people hit a tempo.
Mohit is from Manesar and is 28 years old. He makes money by renting rooms to people who work in the area. He has called himself a "gau rakshak" and said that he works to improve society. In 2011, he became a district coordinator for Bajrang Dal.
"I was raised near cows. It's important to my religion, and it's my job to protect the holy cow… After seeing cruel things done to cows, I promised to save them and stop illegal cattle smuggling, which was common in Mewat and other nearby districts, he told The Deccan Era.