India
267 train cancellations due to dense fog and poor visibility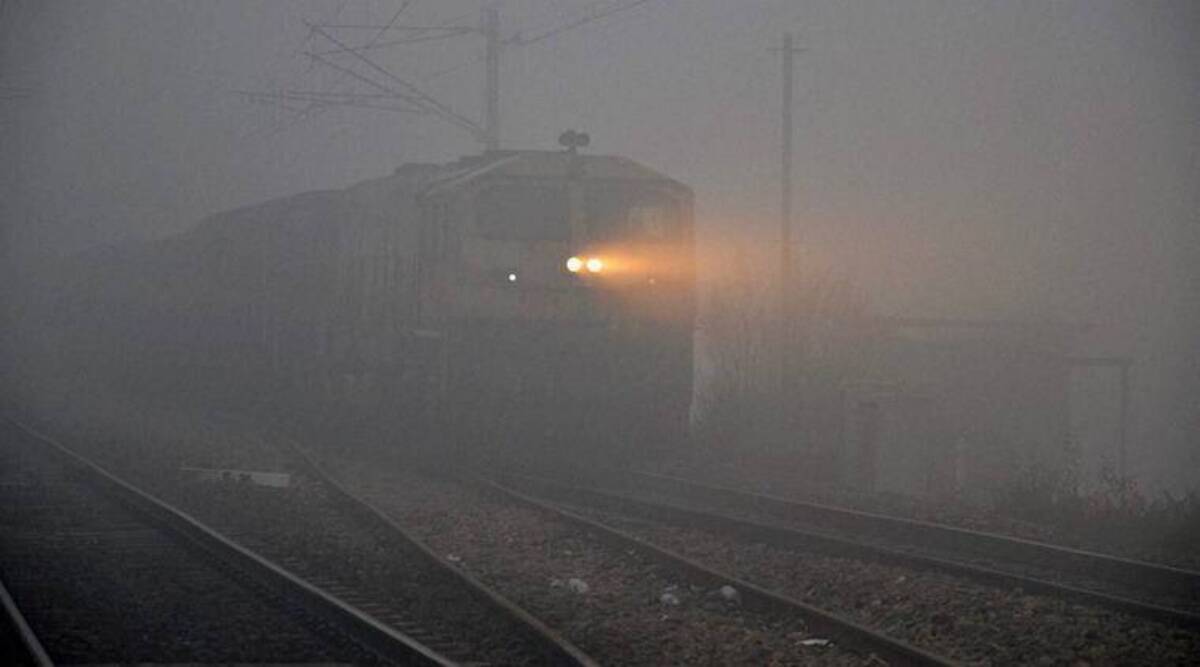 As the cold wave in northern India continues unabated, the Indian Railways cancelled 267 trains on Monday and approximately 170 trains were delayed due to dense fog and poor visibility.
This was the second day in a row that train services continued to be affected due to the prevailing weather conditions in northern India.
Modern technology like GPS-based handheld fog pass devices is also offered to loco pilots. The device emits audible and visual alerts whenever landmarks such as signals and level crossing gates are approaching. There are approximately 13,000 fog pass devices in circulation, according to officials.
Approximately 72 of the 140 medium- to short-distance passenger trains that were cancelled due to fog. The schedule going haywire had a cascade effect as 40 normal suburban or "local" trains also had to be cancelled, according per statistics supplied by Railway Board Monday.
On Sunday, the weather caused 335 trains to be delayed and 88 to be cancelled.
Visibility levels plummeted to zero metres in Bhatinda and Agra; 25 metres at Patiala, Chandigarh, Ambala, Bhiwani, Safdarjung, Ridge, Ganganagar, Varanasi, Fursatganj and Bhagalpur, and 50 metres at Hisar, Karnal, Palam, Meerut, Lucknow, Bahraich and Patna.
Numerous attempts have been made in the past by the railways to tackle the persistent problem of fog in northern India disturbing their services, but none have been successful. Detonation of "crackers" or detonators on the rails has been the most used method for decades. The technology of the 19th century requires placing detonators the size of coins along the rails. The detonator explodes when a railway wheel passes over it, producing a loud noise. The noise informs the locomotive pilot of the signal's status or of poor vision ahead. Loco pilots often avoid speeding in bad visibility situations, considering safety.
Locomotive pilots also have access to modern technologies, such as fog pass devices with GPS. The device emits audible and visual alerts when landmarks such as signals, level crossing gates, etc. are approaching.
The equipment is programmed with the locations of stations, warning boards, signals, level crossing gates, and whistle for level crossing (W/L) boards throughout the section. It displays the train's speed, distance, and time required to reach landmarks and is carried by locomotive pilots.
Last winter, 4,183 trains were impacted and 4,240 trains were cancelled due to fog from December 2021 to January 2022.