India
5 things to know before PM Narendra Modi opens a section of the Delhi-Mumbai Expressway today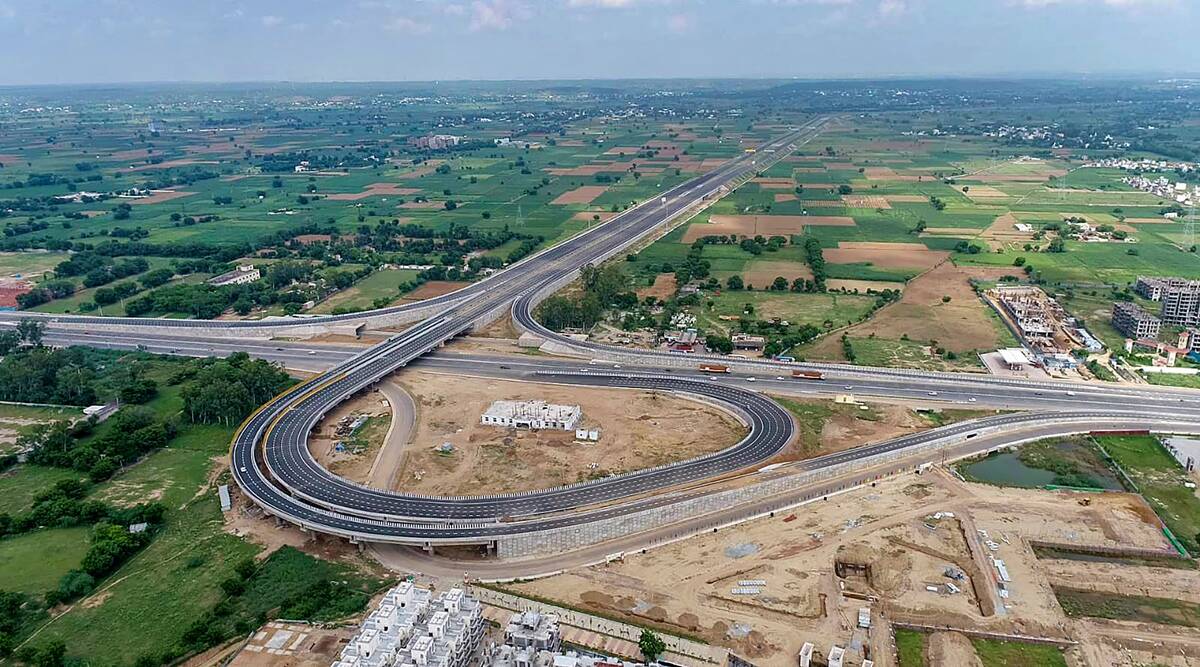 On Sunday, February 12, Prime Minister Narendra Modi will officially open a portion of the eagerly anticipated Delhi-Mumbai Expressway. The 246-kilometer Delhi-Dausa-Lalsot segment would be made accessible to the general public, cutting the trip from the capital to Jaipur by almost two hours.
According to a statement from the Prime Minister's Office, this Expressway portion, the first to be finished, was created at a cost of more than Rs 12,150 crore and will significantly improve the economic development of the entire region.
The 1,380-km, eight-lane motorway will not only improve traffic between Delhi and Mumbai but also benefit the cities it passes through. The project's construction began in 2018, and the foundation stone was placed on March 9, 2019. The highway would be constructed for a capital cost of Rs 101,420 crore, according to a statement from the Ministry of Finance.
Soon to be inaugurated by PM Shri @narendramodi Ji, the Sohna-Dausa stretch of the #Delhi_Mumbai_Expressway will enable a hassle-free 2-hour journey between Delhi and Jaipur.

Have a look at the salient features of this architectural marvel!!#BuildingTheNation#PragatiKaHighway pic.twitter.com/DG78JMjTFh

— Nitin Gadkari (@nitin_gadkari) February 10, 2023
Delhi-Mumbai Expressway: 5 facts about the ambitious project
🔴 The 1,386 km long Delhi-Mumbai Expressway will be India's longest new greenfield motorway when it is finished. Between the national and financial capitals, the journey distance will drop by 12%, from 1,424 km to 1,242 km, and the travel time will be halved, from the present 24 hours to 12 hours.
🔴 The highway will connect important towns including Kota, Indore, Jaipur, Bhopal, Vadodara, and Surat while traversing six states: Delhi, Haryana, Rajasthan, Madhya Pradesh, Gujarat, and Maharashtra. The region would experience economic growth as a result of improved connectivity with economic hubs like Jaipur, Kishangarh, Ajmer, Kota, Chittorgarh, Udaipur, Bhopal, Ujjain, Indore, Ahmedabad, Vadodara, and Surat.
🔴 Along with spurs to future greenfield airports like Jewar Airport, Navi Mumbai Airport, and JNPT port, the project would also service 93 PM Gati Shakti Economic Nodes, 13 ports, eight major airports, and eight multi-modal logistics parks (MMLPs).
🔴 Additionally, it has a three-meter-wide designated corridor for installing utility lines, such as solar power generation, pipelines, and optical fibre cables. The corridor will have a cutting-edge automated traffic management system as well as capabilities for rainwater collection at intervals of 500 metres, with more than 2000 water recharge sites.
The motorway has animal overpasses and underpasses to allow for the unfettered passage of animals, making it the first in Asia and only the second in the world to do so. This innovation has a significant positive impact on wildlife conservation.