India
There is a need to discuss violence against women by intimate partners: Smriti Irani's report on the murder of Shraddha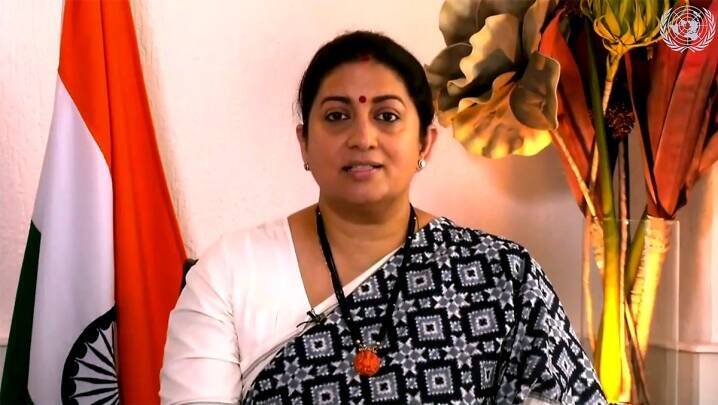 There is a need to discuss violence against women by intimate partners and the fact that she wasn't able to receive much help due to the gruesome death of Shraddha Walkar, says Union Women and Child Development Minister Smriti Irani.
Aaftab Amin Poonawala (28) is alleged to have strangled Walkar (27) and cut the body into 35 pieces, which he kept in a 300-litre refrigerator for almost three weeks at his residence in south Delhi's Mehrauli before dumping them throughout the city. In May, Walkar was allegedly murdered.
During a session at the Times Now summit, Irani stressed the importance of discussing violence against women committed by intimate partners.
The heat of the moment does not allow one to cut a woman into small pieces. In the heat of the moment, no woman should be beaten by a man who claims to love or be in a relationship with her," she added.
Because the abuse had been continuous, it was known to many people, and she was unable to receive much help; it is an issue that needs to be considered in a more detailed manner by the general public. According to Irani, violence by intimate partners and by members of a woman's family is a subject that the National Crime Records Bureau aggressively reports.
As a result, when discussing women's security, we must also discuss violence against women committed by their intimate partners.
Previously, it was thought that a man who is not educated would beat up women. Still, now it has become evident that domestic violence is not associated with men who are not well-educated. According to her, this phenomenon is no less a rural phenomenon than it was presumed to be.
It is crucial to establish who the people at work are, in families, who are aware that she is being violated, beaten, and threatened, yet did not intervene. "If you are being beaten, you should leave the man, but whoever has spoken to such victims knows that the mental fear is such that she will not be able to take a step even if she is freed," she stated.
Additionally, Irani emphasised the importance of focusing on the individual who killed her and not deviating from it.
When asked if this was an example of love jihad, Irani responded, "I think we are simplifying a very heinous crime." "The Kerala High Court founded the term love jihad in 2009. Our country had a high court in 2009 when the BJP was not in power at the Centre, which acknowledged the concept of love jihad and also acknowledged that the girls were targeted due to their Christian or Hindu heritage. She explained that the objective was to bring them into a relationship and convert them.
Iraniani responded to a question regarding legislation passed by some BJP-ruled states against "love jihad" by saying, "When you defraud a woman intending to bring her into a fraudulent relationship, compelling her emotionally and physically so that she has no escape… You are telling me that a state governed by the BJP, which has been elected into the position of responsibility, cannot exercise its right to pass legislation protecting such women. On the case of AAP leader Satyendar Jain receiving a massage from a rape suspect, Irani said the incident was "mind-numbing".
"It has never happened in Indian politics that a chief minister suddenly has no words to say," she stated.