India
8 Chief Ministers and many state home ministers to attend 'Chintan Shivir' of the Ministry of Home Affairs on internal security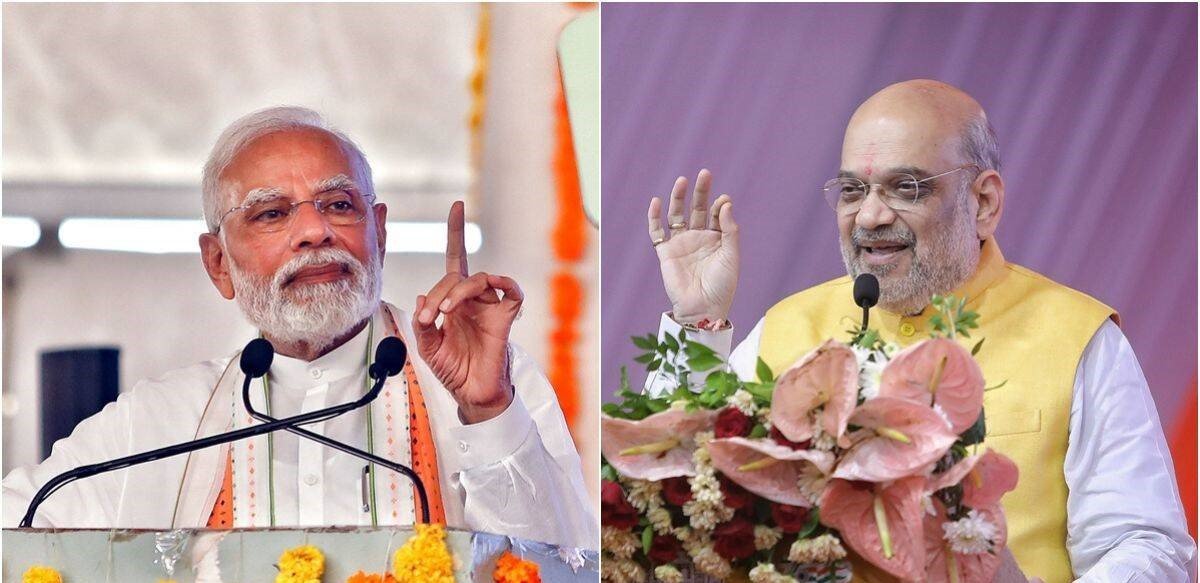 Chief ministers of eight states, home ministers, and deputy chief ministers of 16 states have gathered in Haryana's Faridabad for a two-day 'Chintan Shivir' (brainstorming session) on internal security, with Union Home Minister Amit Shah presiding over the session. Prime Minister Narendra Modi will address the session through video conferencing on Friday.
Those whose presence has been confirmed include Uttar Pradesh Chief Minister Yogi Adityanath, Punjab Chief Minister Bhagwant Mann, Haryana Chief Minister Manohar Lal Khattar, Assam Chief Minister Himanta Biswa Sarma, Manipur Chief Minister N Biren Singh, Goa Chief Minister Pramod Sawant and Chief Minister of Tripura. Manik Saha.
Other states have sent home ministers, deputy chief ministers or senior police officers. Sources said the home ministers of Jharkhand, Rajasthan, Madhya Pradesh, Karnataka, Chhattisgarh, Andhra Pradesh, Arunachal Pradesh, Gujarat, Meghalaya, Odisha, Telangana, Puducherry, Haryana and Sikkim had confirmed the presence. Maharashtra and Nagaland are represented by their Deputy Chief Ministers, while the Lieutenant Governors of Ladakh, Jammu, and Kashmir will attend the event.
While Bihar has sent the DGP of the state police to attend the programme, West Bengal has sent ADG Home Guards to represent the state.
"The Home Ministers of all the States, and the Lieutenant Governors and Administrators of the Union Territories have been invited to participate in the two-day 'Chintan Shivir'. State Home Secretaries, Director Generals of Police and Director Generals of Central Armed Police Forces and Central Police Organizations will also participate," the Home Ministry said in a statement on Wednesday.
A home ministry official said the session's objective is to formulate an action plan to implement 'Vision 2047' and 'Panch Prana' (five pledges) announced by PM Modi during his Independence Day speech this year.
The plan includes developing an ecosystem for cybercrime management, modernization of police forces, increasing the use of information technology in the criminal justice system, land-border management, coastal security, and other internal security issues.
The role of 'Nari Shakti' is crucial to achieving the goal of 'Developed India by 2047', and particular emphasis will be laid on women's safety and creating a safe environment for them. The conference also aims to facilitate national policy-making and better planning and coordination in the above areas," the ministry said.