India
A first-of-its-kind light combat helicopter made in India will boost defense production: Rajnath Singh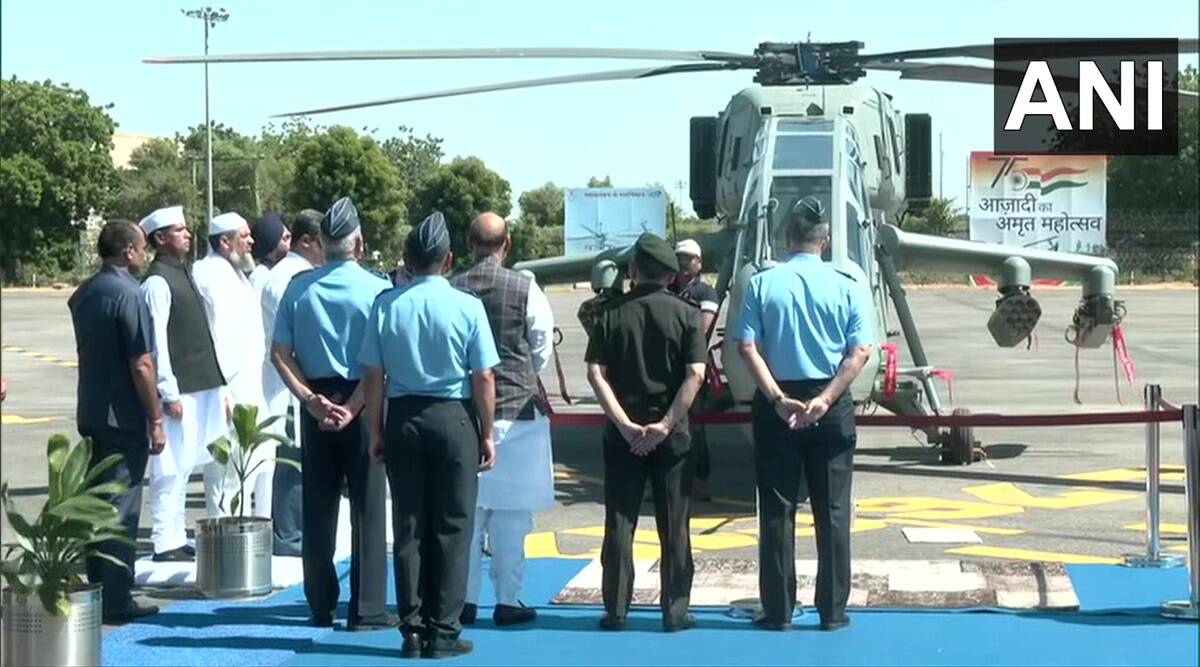 In an address to the Indian Air Force (IAF) at the Jodhpur Air Force base in Rajasthan, Defense Minister Rajnath Singh said that the move will boost the country's defence industry.
We will enhance our capability and boost defence production with the introduction of indigenously developed Light Combat Helicopters (LCHs). "Navratri and Rajasthan, the land of warriors, could not have been a better setting for the induction of LCHs," said Singh.
#WATCH | The first indigenously developed Light Combat Helicopters (LCH) inducted into Indian Air Force at Jodhpur, in the presence of Defence minister Rajnath Singh and IAF chief Air Chief Marshal VR Chaudhari pic.twitter.com/sh3fqkTprg

— ANI (@ANI) October 3, 2022
As a counter-insurgency helicopter and search-and-rescue helicopter, the Light Combat Helicopter can destroy enemy air defences.
A few months before the formal induction of the LCH, the Cabinet Committee on Security, headed by the Prime Minister, approved the purchase of 15 LCH Limited Series Production (LSP) units for Rs 3,887 crore and allied infrastructure sanctions totaling Rs 377 crore. Ten helicopters are being procured by the LSP for the Indian Air Force and five for the Indian Army.
A tandem cockpit configuration for the pilot and co-pilot gunner results in a narrow fuselage on the LCH. There are a number of stealth features on this aircraft, as well as armour protection, night attack capability, and crash-worthy landing gear for improved survivability. Hindustan Aeronautics Ltd (HAL) has designed and developed the LCH combat helicopter, a 5.5 ton class aircraft.
According to the Ministry of Defense (MoD), the helicopter is designed with agility, maneuverability, extended range, high altitude performance, and all-weather combat capability that can be used for Combat Search and Rescue (CSAR), Destruction of Enemy Air Defence (DEAD), and Counter Insurgency (CI). The system is also useful for countering slow-moving aircraft and remotely-piloted aircraft (RPAs) as well as for counter-insurgency operations both in the jungle and urban areas. The system is capable of providing effective support to ground forces in a variety of combat situations.
According to The Deccan Era, Air Chief Marshal V R Chaudhari will also attend the LCH induction ceremony.