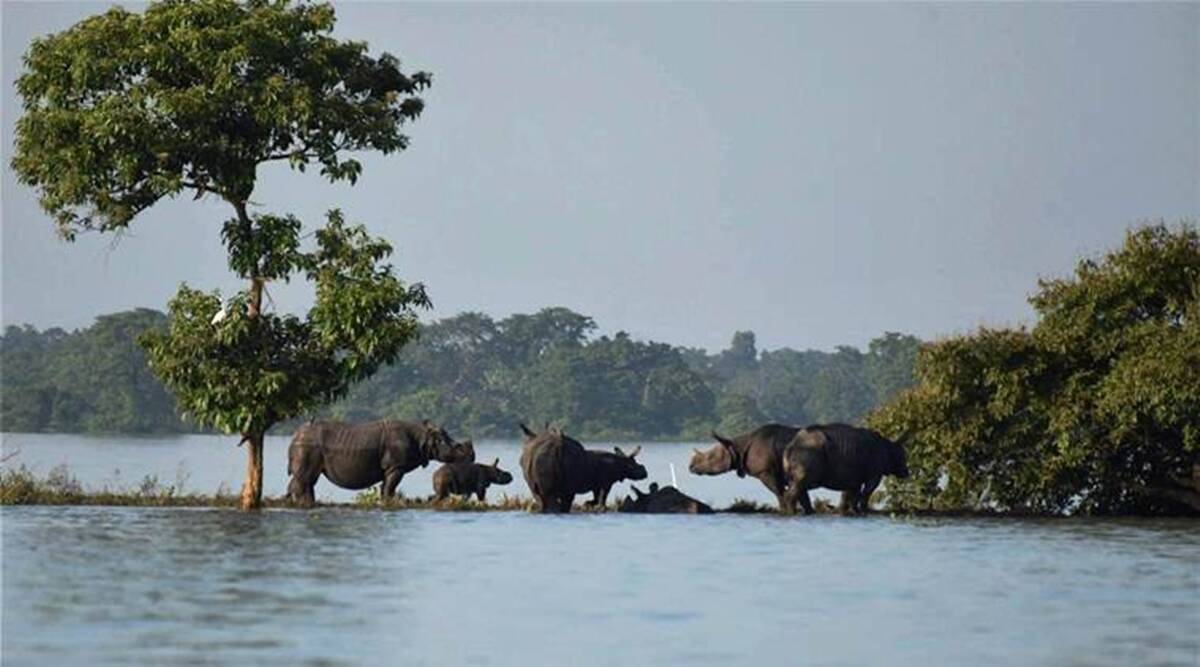 A Indo-French initiative announced earlier this year would include artificial highlands for animals to escape during floods, more than 200 anti-poaching camps, and livelihood training for locals in Kaziranga National Park.
This Indo-Pacific Parks Partnership will facilitate partnership activities for Indo-Pacific natural parks with French and Indian support. These activities include local community engagement, biodiversity conservation, and wildlife management.
Assam Project on Forest and Biodiversity Conservation (APFBC) with a funding commitment of €80 million by Agence Française de Développement (AFD) for a 10-year period, 2014-2024. The project will reforest 33,500 hectares of land, and 10,000 community members will be trained in alternative livelihoods by 2024.
Kaziranga National Park, a 457 sq km park in north India, remains the program's heart.
Jatindra Sarma, Chief Conservator of Forests and Director of Kaziranga National Park and Tiger Reserve, says the park's animals are the healthiest they've ever been. Over the past five years, conservation has gotten better, thanks to AFD funding.
In 2021, there was one poaching case and two the year before. The poaching in the area has been stopped," says Sarma.
Sarma says the AFD programme has been most effective at skilling communities, especially forest dwellers.
It used to be that many of the community members would sometimes fell trees for illegal timber trade and would also shelter poachers, but that's no longer the case.
One of the main reasons for forest degradation around the reserve is the illegal timber trade. With the help of the AFD, the Assam government is reforestation.
Kaziranga Park's Divisional Forest Officer, Ramesh Gogoi, says they're setting up 223 anti-poaching camps across the park as part of their "protection strategy."
Our goal was to put more camps where there has traditionally been poaching pressure. We built the requisite infrastructure and equipped the camps with AFD funding," says Gogoi.
Throughout the park, 35 -67 foot high embankments have been constructed for animals to climb on and seek refuge from flooding. As part of the project, infrared-based early warning systems have been developed, triggered by elephant footprints, to warn villagers or scare off herds.