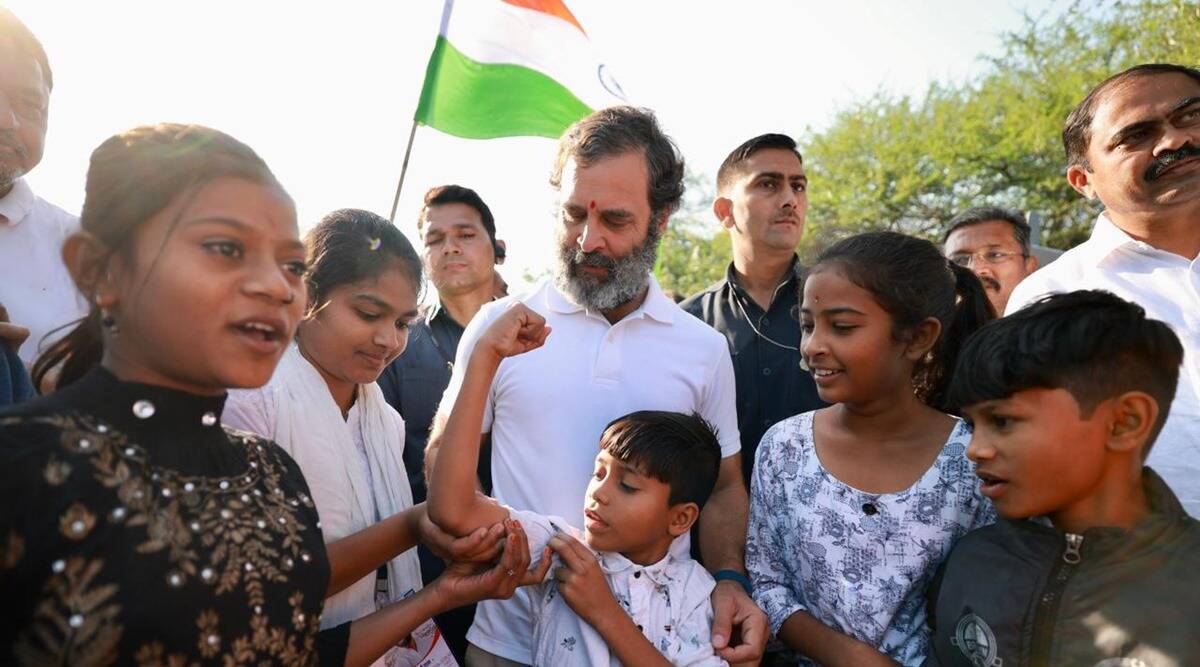 Continuing its Maharashtra leg, the Bharat Jodo Yatra led by Congress leader Rahul Gandhi resumed on Sunday in the Buldhana district. At night, the Yatra will enter Madhya Pradesh. Sunday marked the 74th day of the foot march, an initiative of the Congress aimed at mass contact. An overnight stop at Sairam Agro Center preceded the departure at 6 a.m. from Bhendval in Buldhana.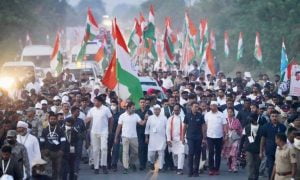 After the conclusion of the Bharat Jodo Yatra in February, state party chief Nana Patole announced that Congress plans to continue the momentum by holding rallies in each of the six revenue divisions of Maharashtra.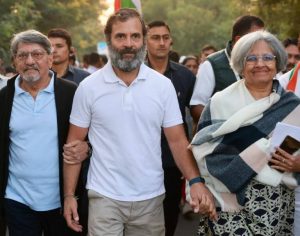 "These rallies will address issues concerning farmers, unemployment, and communal hatred. Soniaji, Priyankanji, and Rahulji will be invited to address these rallies, Patole told reporters. During the Bharat Jodo Yatra, the momentum would be maintained until the next election.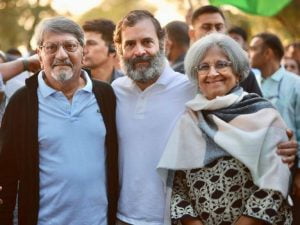 The route was lined with people waiting to greet Rahul. A corner meeting will conclude the Maharashtra leg of the Yatra before proceeding to Burhanpur in Madhya Pradesh for the night stop.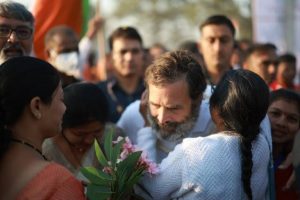 Earlier on Friday, when Mahatma Gandhi's nephew Tushar Gandhi participated in Rahul's Bharat Jodo Yatra, the party capitalized on the symbolism of the two great-grandsons walking together. Several parties have expressed their opinions regarding this matter.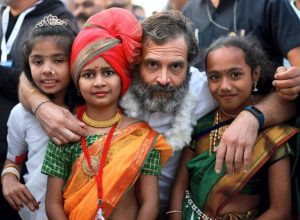 The foot march will be suspended on Monday due to Rahul's campaigning for the Congress in Gujarat, where the Assembly elections will be held on December 1 and 5. Rahul will be participating in his first political event since the beginning of the Bharat Jodo Yatra on September 7.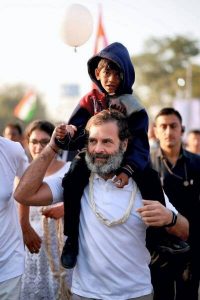 Rahul will address two rallies on November 21 – one in Surat and one in Rajkot. As part of the Bharat Jodo Yatra, there will be a rest day on November 21 and 22. A few days before he began his cross-country march from Kanyakumari in Tamil Nadu, Rahul was in Gujarat in the first week of September.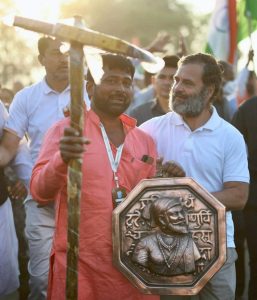 As of September 7, the Bharat Jodo Yatra began in Kanyakumari, Tamil Nadu. On November 7, it entered Maharashtra, covering the districts of Nanded, Hingoli, Washim, Akola, and Buldhana. He also addressed rallies in Nanded and Shegaon in Maharashtra.
With inputs from PTI
© The Deccan Era (P) Ltd