India
International
A great deal has changed since 2014, India no longer thinks small: Prime Minister to diaspora in Bali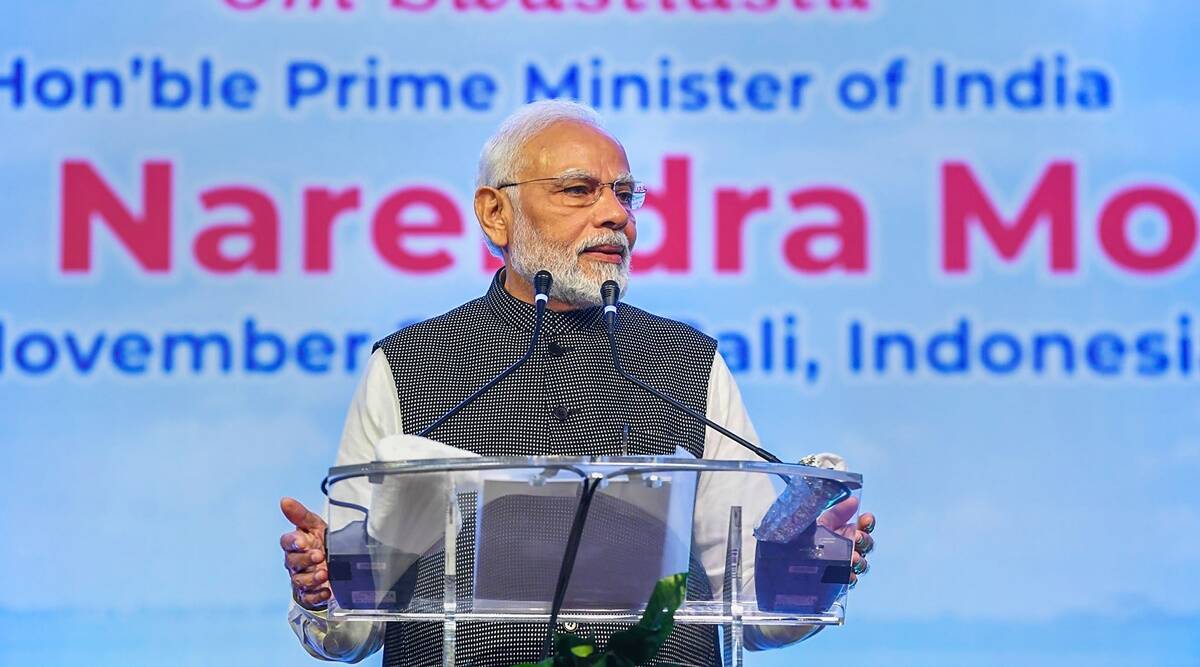 On Tuesday, Prime Minister Narendra Modi said there had been "a big difference" between India before and after 2014. This difference is reflected in the "speed and scale" of development.
As a result of its unprecedented speed and scale, India is currently working at an unprecedented pace. The Indian community in Indonesia no longer thinks small," Modi said at an event held on the sidelines of the G-20 summit.
"If it constructs a statue, it will be the largest in the world. The stadium will also be the largest in the world if it is constructed," he stated.
In addition, Modi pointed out that India is not a "selfish" nation and that when it prepares a road map for its development during Amrit Kaal – over the next 25 years, until 60 years of independence – the "economic and political aspirations of the world are also incorporated".
Despite being proud of its heritage, enriching its heritage, and staying connected to its roots, India today has set out with the aim of developing itself. However, this is not only a goal for India – we are not selfish individuals, and these are not our values."
Today, the world has high expectations of India, and India sees it as a responsibility. We are committed to moving forward towards a better future.
Since Modi assumed office in 2014, his government has implemented various initiatives that have resulted in over 320 million bank accounts being opened in India, which is almost equivalent to the population of the United States. After 2014, 3 crore houses were built and provided free of charge to the poor. He noted that it is the same as the population of the entire country of Australia.
According to Modi, 55,000 kilometers of national highways have been constructed in these years, equivalent to 1.5 times the earth's circumference. In addition, Ayushman Bharat offers health benefits of Rs 5 lakh, and the number of beneficiaries covered by the program exceeds the combined population of the United States and the European Union combined.
Aren't you confident when you hear this? Isn't it a feeling of pride for you? Is there not a sense of pride in your face," he asked the audience.
Accordingly, he stated, "India has changed."
As part of his address, Prime Minister Modi highlighted the "close cultural and civilisational ties" between India and Indonesia. As a way to illustrate the enduring cultural and trade relations between the two countries, he used the age-old tradition of "Bali Jatra". Also, he talked about the common aspects between India and Indonesia.
During the February 7-10, 2023, Pravasi Bharatiya Divas Convention in Indore, Madhya Pradesh, and the following kite festival in Ahmedabad, Gujarat, the Prime Minister invited members of the Indian community to attend.
Besides the Bohra community, the Prime Minister talked about his bond with them.
Related Posts