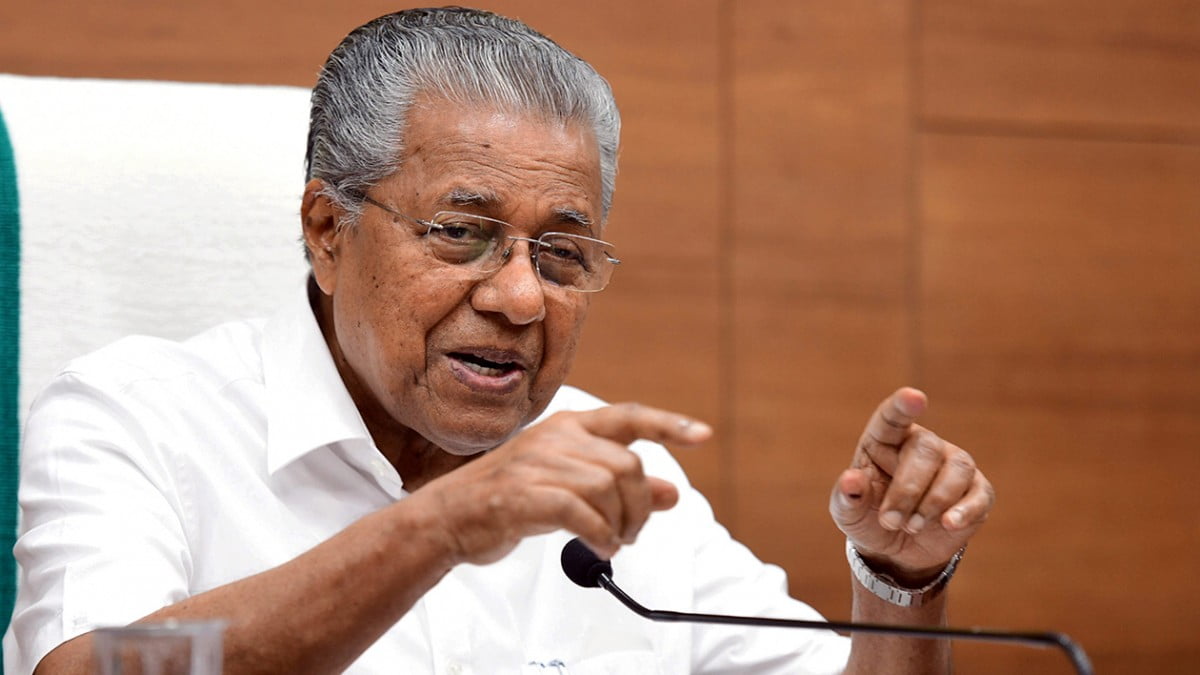 A large-scale embezzlement of the Kerala chief minister's relief fund has been discovered during a nationwide inquiry by the state's vigilance and anti-corruption bureau (VACB), according to a top official on Thursday.
According to Kerala VACB director Manoj Abraham, statewide raids are being conducted in several district headquarters based on intelligence inputs and complaints. He stated that the precise amount stolen would be revealed after the raids are conducted and relief fund records are checked.
"We have analysed last two years' records and found severe inconsistencies in some situations. "Our inquiry is still ongoing," he said to reporters on Thursday. "The ongoing investigation will have no bearing on the distribution of assistance to the worthy."
Later in the day, Chief Minister Pinarayi Vijayan stated that those responsible would not be spared. "We will have no tolerance on those who transferred monies from needy people after falsifying records. "Vigilance has been asked to properly investigate the situation," Vijayan stated in a Facebook post. "The government takes it seriously, and anybody responsible will face harsh consequences."
According to vigilance officials, large sums of money were embezzled after falsifying paperwork and certificates. In one such case, it was discovered that a government doctor at Punalur hospital in Kollam district had provided certificates to at least 1,500 persons in the previous five years.
Since the CM's relief fund is aimed largely for the most-needy, those with serious ailments and persons affected by calamities, it needs income certificate, doctor's certification and other facts.
"In suspected cases, we are validating patients' medical and income certifications and investigating the participation of officials, doctors, and agents, as well as their commission," Abraham explained. "We have provided a toll-free number and are also asking public support and anyone who are aware of such cheating incidents."
According to officials familiar with the situation, in one case, a non-resident Indian (NRI) from the Ernakulam district earned 3 lakh in two installments, citing a degenerative disease. He is, however, said to be working in a West Asian country.
A vigilance official added that in another example, an individual received 30,000 in three installments citing different diseases from two separate districts. The individual reportedly received 10,000 from the Kottayam district administration in 2017 for heart disease therapy, and another 10,000 from Idukki two years later for the same treatment. In 2020, the same person received a $10,000 grant from Idukki for cancer treatment.
The VACB conducted surprise checks in suspected premises across the state, according to the agency's head, who added that the majority of complaints were received in the Kollam area.
"We assume that it was an organised deception. This was accomplished with the help of a devoted team. During the verification, it was discovered that one agent's mobile number was submitted in many applications in a specific district," he added.
According to VACB officials, money was disbursed in some of the applications, although they did not include treatment details or the cost of treatment.
"We have detained certain agents in connection with the fraud, but their detention will be formalised after extensive questioning," another vigilance official, who asked to remain anonymous, said.
In another case, a person with a liver disease in Anchuthengu, Thiruvananthapuram district, received a grant of 10,000 for cardiac treatment, and his medical papers were proved to be incorrect numerous times. Corrections to medical and income certificates are typically not permitted, according to officials.
Meanwhile, the opposition Congress expressed outrage over revelations of CM relief money fraud and targeted the ruling Communist Party of India (Marxist), accusing local LDF leaders of involvement in kickbacks.
"This is a startling development. During the 2018 floods, millions of rupees were donated to the CM relief fund from all over the world. Flood relief disbursements were mostly handled by party members, and we warned multiple times that the most vulnerable people would not receive assistance. "But, the administration and the party (CPI-M) dismissed our criticism," opposition leader VD Satheesan remarked.
The senior Congress leader also claimed that CMO officials scrutinise critical relief distribution papers and that "they cannot wash their hands."
Satheesan went on to say that those close to the ruling CPI(M) were also involved in the scam, and that "a special team should be constituted to study the full files in this regard and undertake the investigation."
The Bharatiya Janata Party (BJP) also demanded harsh punishment for anyone who "looted" the impoverished people's fund. "It is quite appalling that even humanitarian funds were stolen and redirected. We need a judicial enquiry," stated Kerala BJP chairman K Surendran. "The continued vigilance investigation will only assist huge sharks get out. We also want to look into the role of party leaders in shocking irregularities and cheating."
K Rajan, the state's revenue minister and a Communist leader, said the chief minister authorised the vigilance investigation after receiving complaints. "We will get to the bottom of this issue, and the guilty authorities and those implicated will not go unpunished," he continued.