India
A key Congress meeting today sets the stage for a change of guard in Rajasthan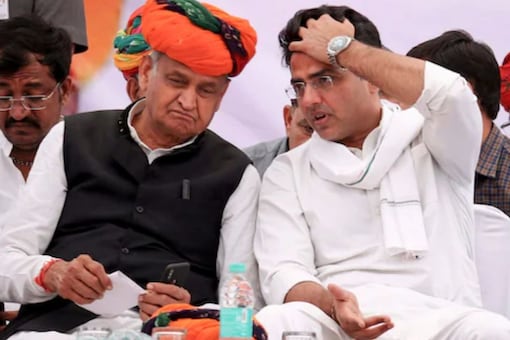 In Rajasthan, the Congress has called a meeting on Sunday to elect a new leader to replace Ashok Gehlot as chief minister, signaling that Gehlot will resign before he officially files nomination papers for the party's presidential election.
On the day the meeting was called, some of the party's Rajasthan MLAs, who were considered close to Gehlot, endorsed Sachin Pilot for the top job. Among them was Rural Development Minister Rajendra Singh Gudha. He was also backed by BSP-turned-Congress MLA Wajib Ali.
After the weeklong window for filing papers opened on October 17, the party's MP Shashi Tharoor collected nomination forms earlier on Saturday. Vote counting is on October 19. You can only run if you're a PCC delegate.
On Friday, Gehlot formally announced that he would run for office. Despite indicating his intention to resign as Chief Minister, he did not specify a timeframe. CLP's decision to call a meeting was a clear signal he would resign before he filed his nomination for the top position in Congress.
At the CLP meeting at the Chief Minister's residence scheduled for 7 pm, Mallikarjun Kharge, Leader of the Opposition in Rajya Sabha, will be the AICC observer.
The AICC general secretary responsible for state affairs, Ajay Maken, will accompany Kharge. The decision on Gehlot's successor will be taken by the Congress high command, but it remains to be seen whether he will pursue his own candidate.
Gandhis are largely in favor of Pilot taking over, honoring an oral commitment they made to him when he revolted against Gehlot in 2020. When Pilot was president of the Rajasthan Congress, he was the Deputy Chief Minister. As a result, he was fired from both positions.
As far as Congress was concerned, the Gandhis had promised Pilot a change of guard in Rajasthan a year before the elections. Gehlot may propose his name to CLP if he is on board with the decision to appoint Pilot.
Gehlot also talked about considering the MLAs' views – most of them are loyal to him. Gehlot said he wanted to continue for a while, but Rahul Gandhi's public statement reaffirming the one person, one post principle left him no choice.
That's what the Congress party committed to at Udaipur (chintan shivir). As a result, I expect that commitment to be maintained," Rahul said Thursday in Kochi.