India
A key town on the route to Badrinath and Hemkund Sahib, Joshimath is currently'sinking'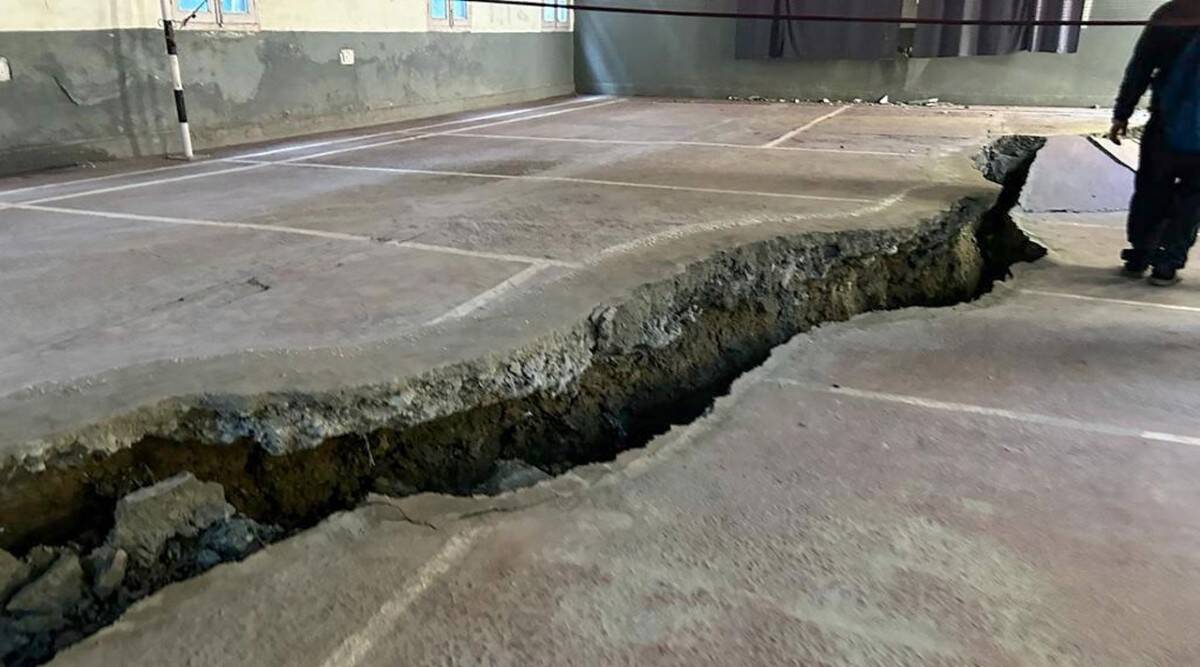 As protests continued in Joshimath, where over 560 houses developed cracks due to land subsidence and 50 families residing in at-risk houses were relocated, Chief Minister Pushkar Singh Dhami announced that he would convene a high-level meeting on Friday evening to assess the situation.
"This evening, I will convene a high-level meeting in Dehradun to discuss the landslides in Joshimath and the cracks in the houses," the Chief Minister told ANI.
I will hold a high-level meeting with top officials in Dehradun this evening regarding landslides in Joshimath and cracks in houses. I will visit Joshimath tomorrow and take stock of the situation. A team from BJP has also been sent there: Uttarakhand CM Pushkar Singh Dhami pic.twitter.com/Ah9Si7CbHF

— ANI UP/Uttarakhand (@ANINewsUP) January 6, 2023
The town observed a bandh to protest administrative indifference to the plight of residents and "NTPC projects that have contributed to its gradual sinking."
Atul Sati, convenor of the Joshimath Bachao Sangharsh Samiti, stated that protesters took to the streets while chanting slogans against an "idle administration" and staged a chakka jam, while businesses remained closed.
The Congress has criticised the state government, claiming that it has ignored the people's apathy. Continuous landslides are occurring in Joshimath (Jyotirmath). People are compelled to spend the night in the bitter cold on the streets of Joshimath due to the deterioration of many homes. The party tweeted that the state government must take the necessary measures to protect Joshimath from landslides.
जोशीमठ(ज्योतिर्मठ) में लगातार भूधंसाव हो रहा है।

जोशीमठ में कई घरों में दरार आने से लोग कड़कड़ाती सर्दी में सड़कों पर रात गुजारने को मजबूर हैं।

जोशीमठ को भू धंसाव से बचाने के लिए @bjputtarakhand राज्य सरकार को उचित कदम उठाने चाहिए।#जोशीमठ_बचाओ pic.twitter.com/enZRIvpa8V

— Uttarakhand Congress (@INCUttarakhand) January 5, 2023
In a tweet, senior leader Ganesh Godiyal stated, "The majority that the BJP has in the state is only to run and rule the government; the government is sleeping soundly without regard for the people's interests!"
प्रदेश में भाजपा को जो बहुमत मिला है उसका मक़सद सिर्फ़ सरकार चलाना और शासन करना है, सरकार जनता के हितों की परवाह ना करते हुए चैन की नींद में सोयी हुई है!@pushkardhami #Joshimath #JoshimathIsSinking pic.twitter.com/avBsNJhRH8

— Ganesh Godiyal (@UKGaneshGodiyal) January 5, 2023
Additional District Magistrate (ADM) Abhishek Tripathi came to persuade the agitators staging a dharna, but he was informed that the protest will continue until their demands are met.
The demands include immediate rehabilitation of residents, halting construction of an NTPC tunnel and a bypass road between Helang and Marwadi for Badrinath, and assigning blame for this tragedy to the NTPC's Tapovan-Vishnugad hydroelectric project, he explained.
The district administration subsequently halted the construction of the Helang bypass by the Border Roads Organisation (BRO), the Tapovan-Vishnugad hydroelectric project, and other municipal construction projects until further notice.
#WATCH | Land subsidence and cracks in many houses continue in Uttarakhand's Joshimath. Cracks have appeared on 561 houses in Joshimath, and water seepage continues from underground in JP Colony, Marwadi. pic.twitter.com/vo7IxIh1Xl

— ANI UP/Uttarakhand (@ANINewsUP) January 5, 2023
The NTPC and Hindustan Construction Company (HCC) have each been asked to construct 2,000 prefabricated homes for the affected families in advance.
N K Joshi, district disaster management officer, stated that 47 families living in houses with developing cracks have been temporarily relocated to Nagar Palika Bhawan, a primary school building, the Milan Kendra, BKTC guest house, GIC, Gurudwara, inter college building, and ITI Tapovan.
High seismic hazard zone
The town on the route to Badrinath and Hemkund Sahib, situated at the height of 2,000 metres in Uttarakhand's Chamoli district, falls within the high-risk seismic 'Zone-V'.
Joshimath is also a key transit point for tourists travelling to Badrinath and Hemkund Sahib, as the majority stop here before continuing their journey. As a result, the city contains a number of bed-and-breakfasts and hotels, many of which have been affected by the subsidence.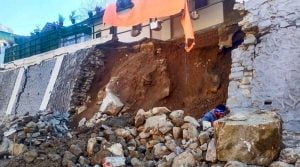 Landslide in the Chamoli district of Uttarakhand's Joshimath. Due to landslides, cracks began to appear in the houses, causing panic to spread throughout the city. (PTI Photo)
561 homes in various areas of the city have developed cracks, including 153 homes in Ravigram, 127 homes in Gandhinagar, 71 homes in Manoharbagh, 52 homes in Singhdhar, 50 homes in Parsari, 29 homes in Upper Bazar, 27 homes in Suneel, 28 homes in Marwadi, and 24 homes in Lower Bazar. Joshi said.
The degree of damage to the homes varies, he said, adding that if necessary, additional families could be evacuated. Joshi added that some families have been temporarily relocated to the homes of their relatives.
(With inputs from PTI)