India
A mumbai based petrochemicals company has been included in the us sanctions list for iran trade ties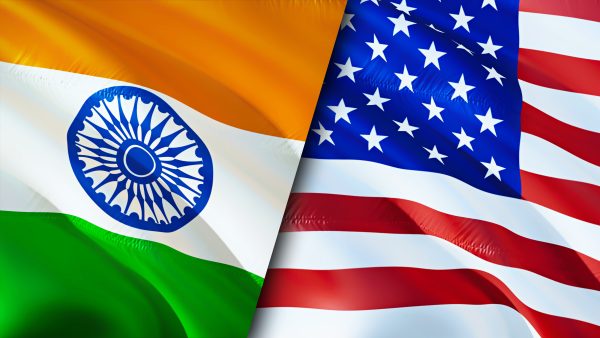 An Indian petrochemicals company, along with seven other companies, has been sanctioned by the United States for its involvement in the "sale of hundreds of millions of dollars worth of Iranian petrochemicals and petroleum products to end users in South and East Asia", the Department of the Treasury announced on Friday.
According to a statement, an Indian petrochemical company, Tibalaji Petrochem Private Limited, has purchased methanol and base oil from Triliance for sale to China.
As stated on its website, Tibalaji Petrochem Private Limited is a "growing petrochemical trading company" that has grown from a small trading house to one of the nation's leading distributors of chemicals, solvents, fertilizers, and polymers. According to the company's website, its office is located in Mumbai's Bandra Kurla Complex.
The Treasury Department said in a statement issued in Washington, "Today, the Office of Foreign Asset Control of the United States Department of Treasury sanctioned an international network of companies that sold Iranian petrochemicals and petroleum products to South and East Asian consumers for hundreds of millions of dollars.
In the current action, Iranian brokers are being targeted as well as several front companies in the UAE, Hong Kong, and India that have facilitated the transfer of funds and shipping of Iranian petroleum and petrochemical products. As a result, these entities have concealed the origin of Iranian shipments and enabled two sanctioned Iranian brokers to operate. To transfer funds and ship Iranian petroleum and petrochemicals, Triliance As a result of these transactions, Triliance and Persian Gulf Petrochemical Industry Commercial Co. have been able to transfer funds and ship Iranian petroleum and petrochemicals to Asian consumers.
Among the designations made by OFAC, the Department of State also names two entities based in the People's Republic of China (PRC), Zhonggu Storage and Transportation Co.And Shipping Limited Co. The designations are being made in connection with their involvement in Iran's petrochemical trade.
Brian E Nelson, under Secretary of Treasury for Terrorism and Financial Intelligence, stated that the US is committed to severely limiting Iran's illicit oil and petrochemical sales and that the United States will continue enforcing sanctions on Iranian petroleum and petrochemical products as long as Iran refuses to return to full implementation of the Joint Comprehensive Plan of Action (JCPOA).
As far as we are aware, this is the first time that US sanctions against Iran have been applied to an Indian company in recent years. Following S Jaishankar's visit to the United States for discussions with senior Biden Administration officials, including Secretary of State Antony Blinken and National Security Advisor Jake Sullivan, the action was taken.
As of May 2019, Iran was India's top energy supplier, but New Delhi stopped purchasing Iranian oil due to the threat of US sanctions.
Iranian crude oil has traditionally been the primary source of commercial relations between India and Iran. India's crude oil imports from Iran in 2018-19 were US$ 12.11 billion.
India suspended crude imports from Iran on 2 May 2019, following the End of the Significant Reduction Exemption (SRE). During 2019-20, bilateral trade between the two countries was $4.77 billion, a decrease of 71.99% compared to $17.03 billion in 2018-19.
Accordingly, we will continue to enforce sanctions against Iran's petroleum and petrochemical sales under authorities that would be removed under the JCPOA as Iran accelerates its nuclear program. Iranian oil and petrochemical exports will be severely restricted through regular enforcement actions. "Those involved in the facilitation of these illegal sales and transactions are encouraged to cease and desist immediately to avoid US sanctions," the US Treasury statement stated.
A statement stated that these economic sanctions, reversible if Iran returns to compliance with the JCPOA, follow the designations imposed last week against the so-called morality police, other law enforcement organizations, and individuals responsible for Mahsa Amini's death in custody and violent repression of subsequent protests.
Related Posts