India
"Abused invitation": Israeli ambassador criticizes IFFI jury chief for calling Kashmir Files "vulgar" and "propaganda"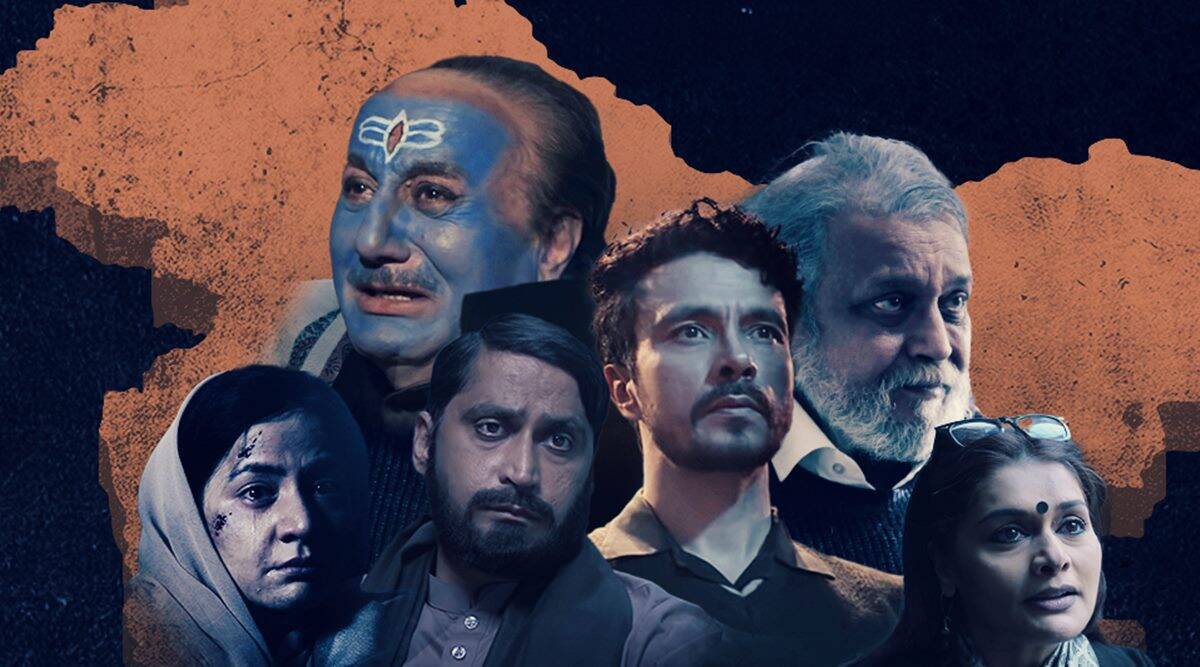 After Israeli filmmaker Nadav Lapid, a jury chief at the International Film Festival of India (IFFI) in Goa, described the movie The Kashmir Files as "propaganda" and "vulgar", the Israeli government distanced itself from the remarks on Tuesday.
The Israeli Ambassador to the United States, Naor Gilon, wrote on Twitter in an "open letter" to Lapid, "You should be ashamed.". Gilon claims that Lapid "abused the Indian invitation to chair the jury" in the "worst way possible". The ambassador added, "As a human being, I am ashamed and apologize for how we repaid our hosts for their generosity and friendship."
Ambassador of Israel to India @NaorGilon dismissed the statement of
Israeli filmmaker
Nadav Lapid, criticising The Kashmir Files as "propaganda" & said the views of a private person won't change anything in the Indo-Israeli ties. Our relationship is much stronger @IndianExpress pic.twitter.com/25JfWsPzNI

— ManrajGrewalSharma (@grewal_sharma) November 29, 2022
Anurag Thakur, Union Minister of I&B, retweeted the tweets.
Anupam Kher, one of the key actors in the controversial film, attended a press conference in Mumbai with Israel's consul general Kobbi Shoshani. Shoshani declared that Lapid's remarks had broken his heart and that "The Kashmir Files" was not propaganda but an expression of Kashmiri suffering.
Later, Ambassador Gilon told The Deccan Era, "I think a private person with his opinion would not change anything, and that's what I was trying to convey — that our relations are much stronger than this individual…" It is evident that my opinion is clearly different from that of everyone else. Despite this individual, I am very happy in India, and I believe our relations will continue to grow regardless of him, and we will continue to celebrate our cooperation, cultural closeness, and unity rather than focus on the disturbing noises."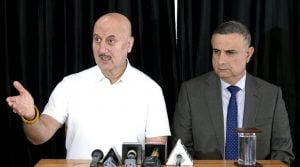 Over the past eight years, there has been a growing proximity between Prime Minister Narendra Modi's NDA Government and Israel, which is reflected in the sharply worded comments of its envoys.
In the past two decades, New Delhi has engaged with Tel Aviv in a variety of sectors, from security to agriculture to innovation. Still, it has been much more open about bilateral relations than during the previous Congress-led UPA era. Meanwhile, India has maintained its support for the Palestinian cause – a diplomatic touchstone that has endured for 75 years.
An open letter to #NadavLapid following his criticism of #KashmirFiles. It's not in Hebrew because I wanted our Indian brothers and sisters to be able to understand. It is also relatively long so I'll give you the bottom line first. YOU SHOULD BE ASHAMED. Here's why: pic.twitter.com/8YpSQGMXIR

— Naor Gilon (@NaorGilon) November 29, 2022
This outreach has been part of India's diplomatic calculus in west Asia, as it has strengthened relations with all sides, including Arab partners such as the UAE and Saudi Arabia, as well as Israel's main adversary, Iran. It is considered by Indian officials to be one of Delhi's most significant achievements in foreign policy that this delicate and careful diplomatic tightrope walk has been achieved.
Lapid headed IFFI's International Competition section as jury chairman. At the closing ceremony on Monday, he stated: "We were all disturbed and shocked by the 15th film, "The Kashmir Files.". The film seemed to be a propaganda film, vulgar in content, and inappropriate for an artistic competition at a festival of this caliber."
A few hours later, director Sudipto Sen, an Indian jury member, posted on Twitter that Lapid's comments were "entirely his personal opinion" and had "nothing to do with" the jury's honour. The jury was composed of American producer Jinko Gotoh, French film editor Pascale Chavance and French documentary filmmaker Javier Angulo Barturen.
Israel's Ambassador responds to compatriot filmmaker Nadav Lapid's criticism of Kashmir Files. For the longest time, people even denied the Holocaust and called Schindler's List a propaganda, just like some are doing to Kashmir Files.

Truth eventually triumphs, no matter what… https://t.co/duU36qNjDg

— Amit Malviya (@amitmalviya) November 29, 2022
In 2019, Lapid won the Golden Bear award for his film "Synonyms" at the Berlin International Film Festival for its anti-establishment viewpoints. A documentary film by Vivek Agnihotri, "The Kashmir Files," was released in March and is based on the "exodus and killings" of Kashmiri Pandits during the 1990s. It has been endorsed by Union Ministers and has been granted tax-free status in several BJP-ruled states. However, the film has been criticized for its biased narrative.
In an effort to insulate India-Israel relations from Lapid's remarks, Ambassador Gilon posted a series of tweets in English, explaining, "It isn't in Hebrew to ensure that our Indian brothers and sisters can understand."
"In Indian culture, guests are considered to be gods. In his opinion, you have abused the Indian invitation to chair the panel of judges at @IFFIGoa in addition to the trust, respect, and warm hospitality they have shown you.
In spite of the fact that I am not an expert in film, I know that it is insensitive and presumptuous to speak about historical events without having thoroughly studied them and which is still causing friction in India due to the fact that many of those involved are still alive and still paying the price for their actions," he stated.
My father was a Holocaust survivor, and I am extremely hurt by the reactions in India to you that are doubting Schindler's List, the Holocaust, and worse. This type of statement is unequivocally condemned by me. In this case, there is no justification. Clearly, Kashmir is a sensitive issue here," Gilon wrote.
The consul general in Mumbai, Shoshani, stated, "I apologized to Anupam Kher, my friend, as soon as I arose in the morning. I apologize for a personal opinion expressed in a speech. Officially and unofficially, it has no connection to the state of Israel.
In response to a question regarding the impact of the controversy on India-Israel relations, he stated, "It was damage, and we need to accept it.". This was made very clear by both the Ambassador and myself this morning. In my opinion, it is a good thing that this has raised the issue of those people in Kashmir who have suffered. The purpose of my visit to India is to show my support for my friends there. Neither India nor Israel are constitutional monarchies. Both countries place a great deal of importance on freedom of expression."
Kher described Lapid as "a vulgar and opportunistic person". I will encourage you to express your opinion if he himself does not like the film. Nevertheless, if you are a jury member, you should refrain from using vulgar or propaganda language.
(With PTI inputs from Mumbai)