India
According to a survey, 29 sewage treatment plants in Uttar Pradesh are not meeting criteria.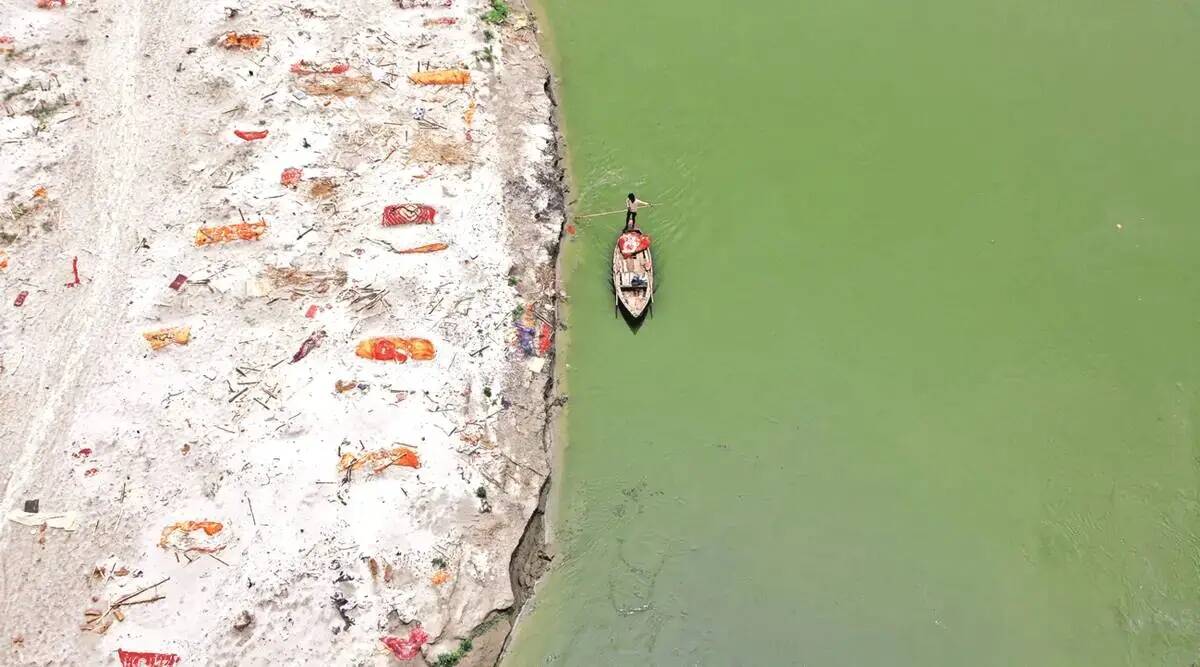 According to a report from the National Mission for Clean Ganga (NMCG), which is in charge of carrying out the government's ambitious Namami Gange scheme, 29 of Uttar Pradesh's 111 operational sewage treatment plants (STPs) were not meeting the standards for effluent discharge set by the Union Environment Ministry.
According to the monthly progress report for Uttar Pradesh for September-October 2022, these 29 non-compliant STPs accounted for 15% (532.18 million litres per day or MLD) of the state's total sewage treatment capacity (3,663.4 MLD) and were located along the main stem of the Ganga and its tributaries. This is noteworthy given the state's sewage treatment capacity shortfall.
According to the research, there were 119 STPs with a combined sewage treatment capacity of 3,663.4 MLD, compared to an estimated sewage generation capacity of 5,500 MLD in the state, resulting in a sewage treatment capacity deficit of 1,836.6 MLD.
However, only 111 of the state's 119 STPs were active, according to the report. According to the report, 29 of the state's 111 operational STPs were found to be "non-compliant" with effluent discharge standards notified by the Union Ministry of Environment, Forest, and Climate Change for STPs on October 13, 2017.
As per the environment ministry's standards, the pH value, which measures how acidic/basic water is, should be 6.5-9.0; BOD (Biochemical oxygen demand), which is a test to identify biological decomposable substances, should be less than 20mg/l; the TSS (Total Suspended Solids), which are the waterborne particles that exceed 2 microns in size, should be less than 50mg/l; and Fecal Coliform (FC) should be less than 1000 MPN (most probable number)/100 ml.
According to the research, seven of the 29 non-compliant STPs were under the purview of Uttar Pradesh Jal Nigam (Rural), while 22 were within the purview of the state's urban development department and other organisations.
UPJN-seven Rural's non-compliant STPs had a combined sewage treatment capacity of 188.5 MLD and were located along the main stem of the Ganga and its tributaries in various districts like as Kanpur, Hapur, Mathura, and Bulandshahr. The remaining 22 non-compliant STPs were located in Firozabad, Chitrakoot, Varanasi, Lucknow, Ghaziabad, Meerut, Mathura, and Greater Noida and accounted for 343.68 MLD.
The non-compliance with STPs in Uttar Pradesh is notable given the Centre's emphasis on the state. Jal Shakti Minister Gajendra Singh Shekhawat has visited the state multiple times. Prime Minister Narendra Modi presided over the first meeting of the National Ganga Council in Kanpur in December 2019. Furthermore, of the 177 wastewater treatment projects approved under the Namami Gange scheme to date, only 59 have been approved for Uttar Pradesh. A maximum of Rs 4,481 crore has been invested in UP out of the overall expenditure of Rs 11,707 crore on sewerage projects under Namami Gange.