India
Rajasthan(Jaipur)
According to Ashok Gehlot, Sachin Pilot is a 'gaddar', the Congress leadership cannot make him the chief minister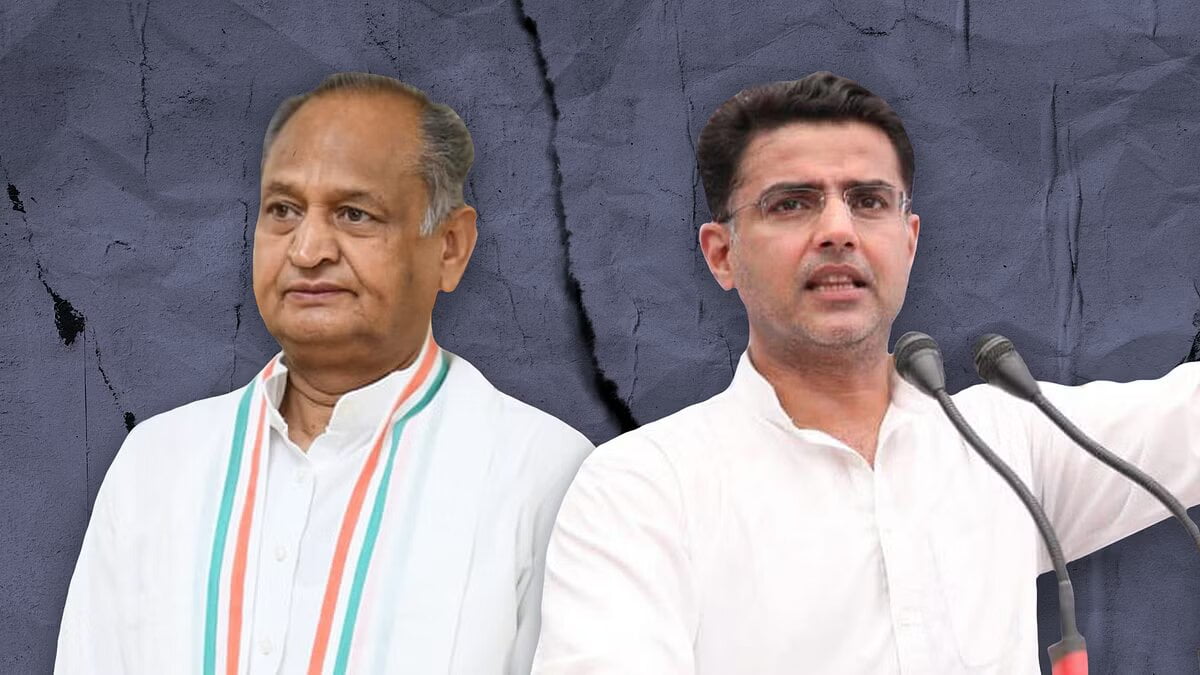 Further highlighting the ruptures within the Rajasthan Congress, Chief Minister Ashok Gehlot referred to his former deputy Sachin Pilot as a "gaddar" (traitor) on Thursday.
The senior Congress leader said in an exclusive interview with NDTV that a gaddar (traitor) could not hold the position of Chief Minister. The High Command cannot appoint Sachin Pilot as Chief Minister since he does not have ten members of the Legislative Assembly. It was they who revolted. As a traitor to the party, he betrayed the party."
For some time now, the infighting in Congress has been intensifying between Gehlot and Pilot supporters, prompting General Secretary K C Venugopal to ask party leaders to refrain from making public statements about other party leaders.
Incessant accusations were made by Gehlot and Pilot camp leaders, including terms such as 'gaddar, 'registered daalal,' and 'characterless'.
As a result of Ashok Gehlot's faction missing a meeting in September of the Congress Legislature Party, Rajasthan encountered a political crisis. As Gehlot was slated to contest for the post of Congress president, about 90 party MLAs from the Ashok Gehlot faction skipped the meeting. As Gehlot was slated to challenge for the post of Congress president, the party high command was given the right to pick the next chief minister – reportedly Pilot. Gehlot's loyalists, however, had virtually engineered a revolt and resigned to Rajasthan Speaker C P Joshi rather than attend the CLP meeting. After apologizing to Congress president Sonia Gandhi for the crisis, Gehlot announced he would not run for president in the upcoming Congress election.
In the meantime, Gehlot has used similar expressions in the past for Pilot. After Pilot's rebellion in 2020, the Rajasthan Chief Minister slammed Pilot by calling him "nikamma" and "nakara" (useless and worthless).
During the 2018 Assembly elections, Gehlot and Pilot came into conflict, first over the distribution of party tickets, then over the appointment of the Chief Minister once the party won, and finally over the choice of ministers and portfolio allocation. Pilot, who was appointed as the Deputy CM, was upset when the AICC leadership assigned Gehlot the CM position.
A revolt by Pilot and 18 other Congress legislators against Chief Minister Gehlot later in 2020 brought the simmering tensions to the surface. The pilot was removed from the positions of Deputy Chief Minister of Rajasthan and State Congress President of Rajasthan.