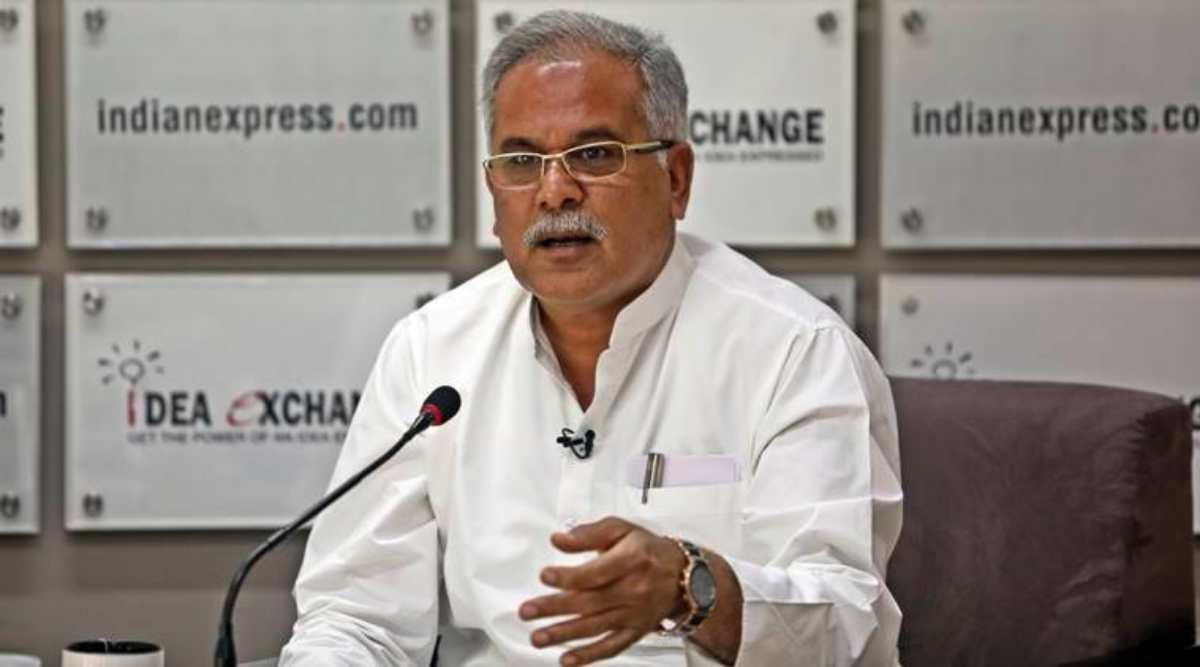 Bhupesh Baghel, the chief minister of Chhattisgarh, has stated that Governor Anusuiya Uikey should not delay the legislation enacting 76% reservation "for eternity" and that the Congress government is ready to defend the law in court if she clarifies her position.
"What is the substitute? Let's discuss this! There are just three possibilities (for her). Either you return the Bill to us while claiming that you are dissatisfied. Sending it to the President is the second course of action, and keeping it on hold indefinitely until she is governor is the third. Due to the absence of a corresponding clause in the Constitution, there is no fourth alternative to obtain legal counsel's advice. The Vidhan Sabha is not larger than the legal advisor (Assembly). Everyone agreed that the Bill should be enacted, whether it was the BJP, the Congress, or the Bahujan Samaj Party. She then claims that it won't hold up in court. In a statement to reporters on Wednesday, Baghel said, "We are prepared to litigate this.
We established a quantifiable data commission in accordance with the court's directive. A measurable commission's report further states that the central government allocated a 10% quota to the economically vulnerable parts of society (EWS). What other justification did they have for the reservation? No basis! If we donate 4% to EWS, there is a reason for it, supported by measurable evidence. Based on our quantitative evidence, the Vidhan Sabha approved this and passed it. After this, there shouldn't be any reason for scepticism, but the legal advisor in the BJP office is displaying it. Therefore, the governor's inquiries indicate that she wants to postpone it (the Bills)," the chief minister stated.
On December 25, Baghel stated that his administration had responded to each of the governor's ten inquiries regarding the Bills. Tuesday night, as the Chhattisgarh Sarva Adivasi Samaj attempted to surround Raj Bhavan, police apprehended 2,000 of them about a kilometre distant. The governor first permitted a delegation of 20 persons to meet with her to discuss the Bills, but she later refused to meet with them, citing health concerns.
Earlier this week, Kumari Selja, the new state in-charge for the Congress, expressed regret that the governor was not signing the Bills. She declared that on January 3 in Raipur, the party would hold a "maha-rally" to demonstrate public support for the Bills. Selja added that the Congress will speak with President Droupadi Murmu if the governor refused to relent despite the rally.