India
According to Rahul Gandhi, the Bharat Jodo Yatra is "opening a shop of love in the bazaar of hate."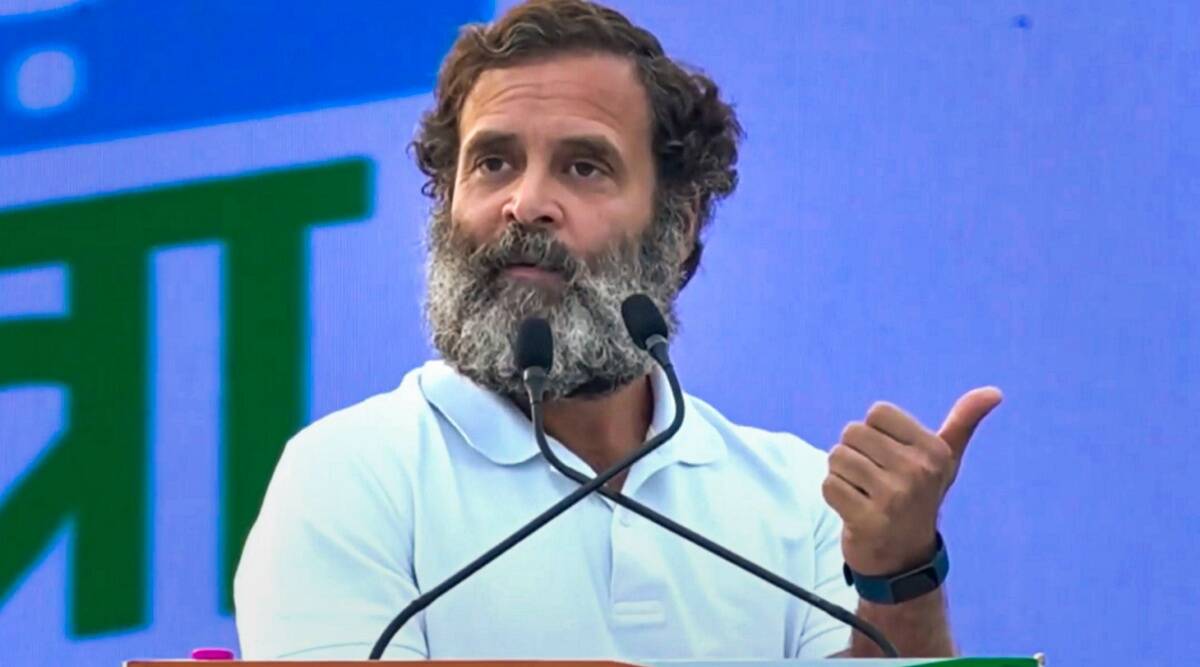 Rahul Gandhi, the leader of the Congress, stated in a speech on Wednesday that there is a battle going on between two ideologies, one of which only benefits a small group of people, and the other of which represents the interests of farmers and labourers. He added that he is "opening a shop of love in the market of hate through the Bharat Jodo Yatra."
Senior party leaders from the state, including former Haryana Chairman Minister Bhupinder Singh Hooda, senior politician Randeep Singh Surjewala, and state party chief Udai Bhan, were present when Gandhi's Yatra entered Haryana early on Wednesday.
"Someone just claimed that I am the nation's tapaswi," the former Congress president declared while addressing a sizable crowd of party officials and supporters in Nuh, Haryana. I haven't done anything noteworthy. Millions of tapaswis in this nation get up every day at 4 a.m. to work on their farms, and they spend their entire lives walking the streets. Thus, our decision to walk from Kanyakumari to Kashmir is not a major undertaking. Farmers and workers around the country accomplish significantly more in a typical day.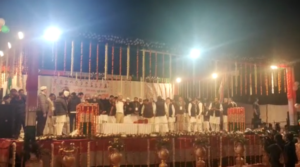 "I have learned a lot throughout my yatra while walking on the roads, which I could not have learned in a car, plane, or helicopter… No force can halt this yatra. There is a reason for this. Congress party's parade doesn't exist. ismein chal rhe hein Congress ke neta zaroor. However, he continued, "This yatra is for the underprivileged, including farmers, small business owners, labourers, and millions of unemployed young people who are unsure of their future.
Gandhi responded to BJP officials who questioned his nationwide foot march by saying they questioned the necessity of walking from Kanyakumari.
"I am using the Bharat Jodo Yatra to create a store of love in a market of hate. People of our beliefs go out and share love and affection in this country when these people go out and propagate hatred," he remarked.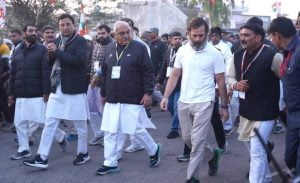 "This is not a new war; in fact, it dates back thousands of years. Do not imagine that this fight is one of today or the twenty-first century. One ideology favours a chosen few, while the other elevates the voices of farmers, the poor, and workers, the speaker claimed.
We are battling for three main causes, according to Gandhi: to bring India together, lower inflation, and end unemployment.
We don't want an India like this, said Gandhi. "Thousands of youths came up to me on the streets — some had studied engineering, some medicine, someone wanted to be an IAS, some wanted to work in the judiciary — and when I asked them what do they do after completing their respective courses, the response was that they are driving an Uber or doing labour work.
"Only 5-7 people in the nation have the freedom to pursue their dreams. They are multi-billionaires with significant debts. "The folks who are running small and middle enterprises have been sidelined, but they are free to set up any business they choose, whether it be infrastructure, an airport, or agricultural," he stated.
Gandhi brought up the price of a gas cylinder when the UPA was in power as he spoke about the country's inflation. "You must be aware that a gas cylinder cost Rs. 400 when the UPA was in office. It costs Rs. 1200 today. The cost of gasoline was 60 rupees per litre, but it is now 107 rupees per litre, the man claimed.
He continued, "Earlier, Modi and all the BJP leaders would speak on the topic of inflation, but today they don't even mention it.