India
According to the national judiciary database, 63 lakh cases are considered postponed due to a lack of counsels: CJI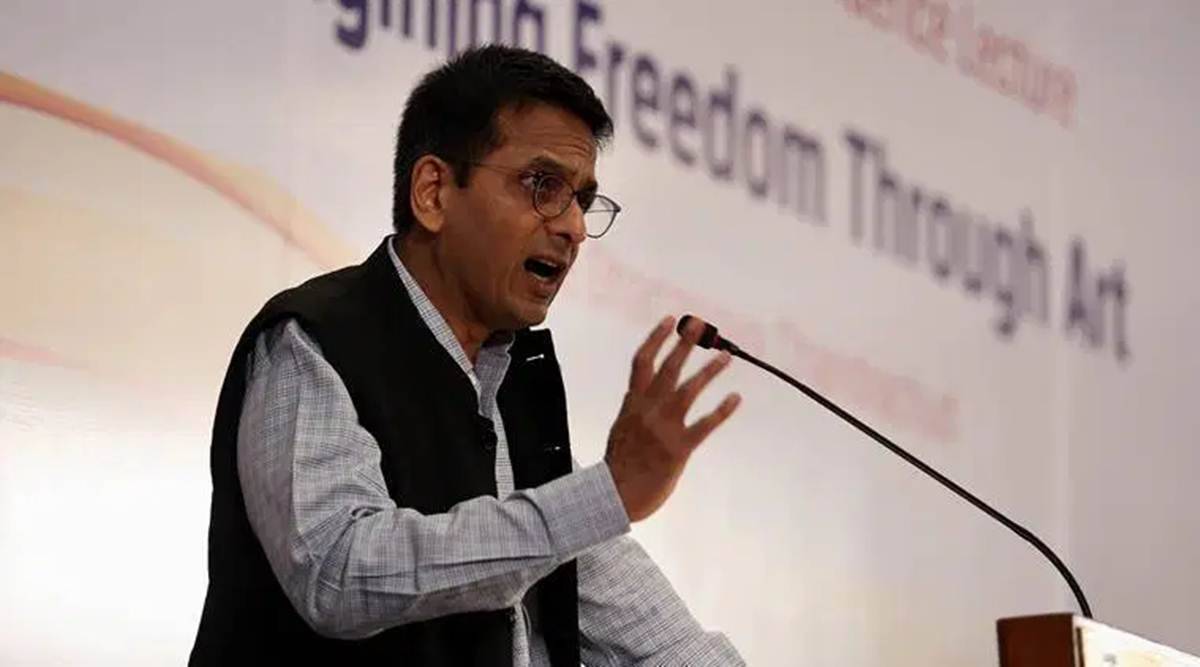 D Y Chandrachud, the Chief Justice of India, stated on Friday in New Delhi that over 63 lakh cases have been deemed to be delayed due to a lack of counsel, while over 14 lakh cases have been deemed to be postponed due to a lack of a document or record.
Justice Chandrachud stated at the inauguration of the Andhra Pradesh Judicial Academy that people must abandon the colonial mentality of referring to and considering district courts as subordinate judiciary in terms of hierarchy and practise. They are not only the backbone of the judiciary, but also many people's initial contact with the court system.
Bail, as opposed to incarceration, is one of the most fundamental principles of the criminal justice system. In contrast, the amount of individuals awaiting trial who linger in Indian prisons illustrates a paradoxical scenario. Even a single day of deprivation of liberty is too long," he continued.
"According to NJDG (National Judicial Data Grid) data, about 14 lakh cases have been delayed across the country due to the court's inability to obtain a record or document," he explained.
"According to NJDG data, more than 63 lakh cases across the country have been deemed postponed due to a lack of counsel. "We need the assistance of the Bar to guarantee that our courts are operating at maximum capacity," stated the CJI.
However, he stated that it might be far higher or lower as further information is required from all courts.
Speaking of district courts, he argued that Section 438 of the CrPC (bail) and Section 439 (cancellation of bail) must not be useless, mechanical, procedural remedies that are perceived at the grassroots level, at the district judiciary, only to be rejected and then appealed to a higher court.
According to him, remedies must be supplied by the district court because they affect the nation's poorest citizens.
Justice Chandrachud stated that there is a fear among the courts of first instance over how the granting of anticipatory bail or a regular bail will be seen at the higher level and that this fear is not entirely unjustified.
"In many instances, trial court judges have been reprimanded for granting bail in particular high courts. The conviction rate of judges has been used to evaluate their performance. "At the conference of chief justices, I have expressly urged the chief justices to eradicate such practises," he stated.
The CJI stated that as part of the 'Digital India' initiative, common service centres are being established in every Gram Panchayat in the country, and the Supreme Court is working to guarantee that e-court services are amalgamated so that judicial amenities are available at the village level.
"Our objective must be to replace the entire colonial concept of individuals seeking justice with a new justice delivery system in which we reach out to our citizens," he said, adding that offering verified documents online is only one step in the process.
According to the Chief Justice, the number of women entering the legal profession has surpassed that of men.
He recommended that judicial officers, who have various restrictions on freely interacting with society, should concentrate on what is happening in the outside world and that judges should demonstrate emotional stability in the performance of their duties.
The CJI stated that "Justice Clocks" will soon be installed in every courthouse to track the progression of cases.