India
Adani expresses remorse over not finishing his education in college.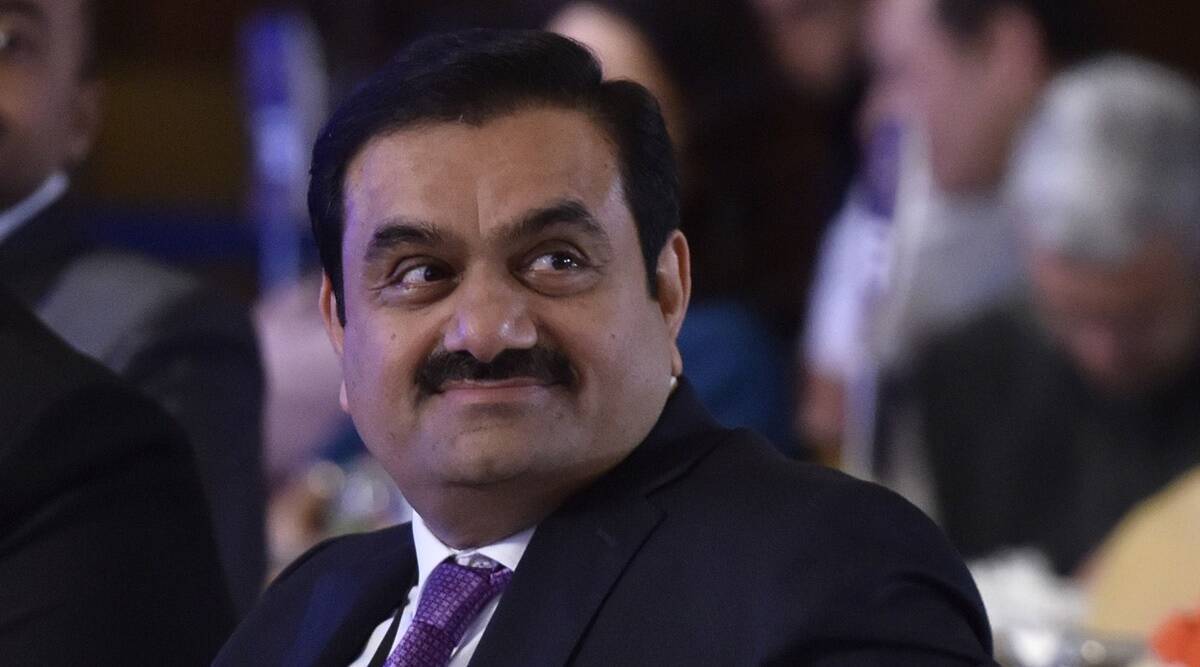 At the age of 16, he left school to travel to Mumbai to try his luck. Three years later, he won his first fortune—a Rs 10,000 commission—by trading diamonds with a Japanese customer.
Gautam Adani, who is currently the richest person in Asia, started his entrepreneurial path at that point. However, he laments not going to college further, claiming that while his early life experiences made him knowledgeable, formal education quickly broadens one's knowledge.
Adani recounted his remarkable journey in a speech at the Vidya Mandir Trust Palanpur 75th anniversary celebration in Gujarat. In just four and a half decades, his group has become the largest solar power company in the world, the largest airport and sea port operator in India, the largest integrated energy player in the country, the second-largest cement producer in the world, and a conglomerate with a market capitalization of over USD 225 billion.
His father's involvement in what are now known as "advance trades" provided him with the early learning, but the harsh and dry living conditions in Banaskantha, Gujarat, moulded his social behaviour.
Adani relocated to Ahmedabad after leaving Banaskantha, where he spent four years finishing his secondary school.
When he decided to forgo his education and travel to Mumbai, he said he was just 16 years old. "In this situation, I see a common query: 'Why did you relocate to Mumbai and not work with your family?' The optimism and desire for freedom of a teenage boy are difficult to contain, as many of the children in the crowd would concur. I only knew I wanted to choose a different path and go alone. With little money in his pocket, he purchased a railway ticket and boarded the Gujarat Mail to Mumbai.
"Once I arrived in Mumbai, my cousin Prakashbhai Desai registered me at Mahendra Brothers, where I began to study diamond assorting. I took up the business quickly, and after working for Mahendra Brothers for almost three years, I left to launch my own diamond trading firm in Zaveri Bazar, he added. "I can still clearly remember the day I conducted my first trade with a Japanese customer. A commission of Rs 10,000 was mine. He claimed that this marked the beginning of his entrepreneurial path.
"Another question I frequently hear is whether I regret not going to college. When I think back on my life and the various directions it has taken, I do think that I would have benefited from completing college. Despite the fact that my early experiences made me wise, I now understand that formal education significantly increases one's knowledge," he stated. "One gains wisdom via experience; one gains knowledge through study." These are complementary, he claimed. And while though I'll never truly know, I occasionally wonder if attending college would have sped up the development of my skills. Adani, 60, began his career as a trader before embarking on a quick diversification drive that saw him grow his empire, which was previously focused on ports and coal mining, to include data centres, cement, airports, and green energy.
"First-generation business owners frequently begin with a distinct advantage: they have nothing to lose. Their power lies on this conviction. This felt liberating to me personally. I didn't have a legacy to carry on, but I did have the chance to do so.
"I had nothing to prove to anyone, but I did have the chance to show myself that I was capable of rising. By diving into new seas, I had nothing to lose. Other than my own, I had no expectations to meet. I internalised these ideas," he stated.
Adani claimed that when he was 19, his older brother Mahasukhbhai invited him back to assist in managing a small-scale PVC film plant the family had acquired in Ahmedabad.
"In the past, we bought imported raw materials. It was a difficult industry. The import limitations of the time made it difficult for PVC film manufacturers to obtain raw materials, he said, adding that Rajiv Gandhi, the then-prime minister, opened up import regulations in 1985, giving him his first significant break.
"Despite the fact that I had no prior trading expertise, I seized the chance and moved quickly to start a trading organisation. To serve the small-scale enterprises that were lacking in raw materials, we began importing polymers. This action set the groundwork for the global trading company I would shortly establish, the man continued.
As a result of P V Narasimha Rao's 1991 liberalisation, he was able to quickly launch a full-fledged international trading company that dealt in polymers, metals, textiles, and agricultural products.
"Within two years, we grew to be the biggest international trading company in the nation. As I approached my 29th birthday, I fully understood the importance of the two dimensions—Scale and Speed—that would come to characterise all we accomplished.
Adani's main concentration up until this point was commerce. And he listed Adani Exports in 1994; it is now Adani Enterprises.
1995 brought forth yet another chance when the Gujarat government chose to develop its coastline.
The major commodities trader Cargill approached us with a proposal to source the salt generated along the Kutch coastline at about the same time, he said. "To sum up a long, fascinating narrative, the relationship was not successful. However, we still had 40,000 acres of marshy land to gather salt from, and we had received permission to construct a captive jetty at Mundra for salt export. Then, at Gujarat's Mundra, he constructed a fully functional commercial port. He said, "And the rest is history."
Adani worked fast to transform the site initially designated for salt operations into the nation's largest multi-product SEZ, supported by world-class infrastructure including ports, rail, air, roadways, and water networks, after the Gujarat government unveiled its SEZ strategy in 2005.
"As of right now, I can state with assurance that Mundra's genuine growth is only getting started. It now has the potential to rank among the best integrated industrial parks in the world, according to him.
The Adani Group kept expanding, becoming the largest solar power firm in the world today and the greatest renewable energy company by 2030. With 25% of all passenger traffic and 40% of all air freight, it is India's largest airport operator.
With a 30% national market share, it is India's biggest port and logistics enterprise. In terms of LNG and LPG terminals, city gas and piped gas distribution, as well as electricity generation, transmission, and distribution, it is also India's most integrated energy operator.
Following the IPO of Adani Wilmar, the Adani Group is the second-largest cement producer in the nation and the most valued FMCG firm.
In addition to data centres, super applications, industrial clouds, aerospace and defence, metallurgy, and petrochemicals, he stated, "We have announced our course forward in new areas."
Adani added that now is the time to dream big since India will be a country of enormous opportunity over the next 30 years.