India
Aero India: US Air Force's F-35 makes its debut at Yelahanka Air Force Station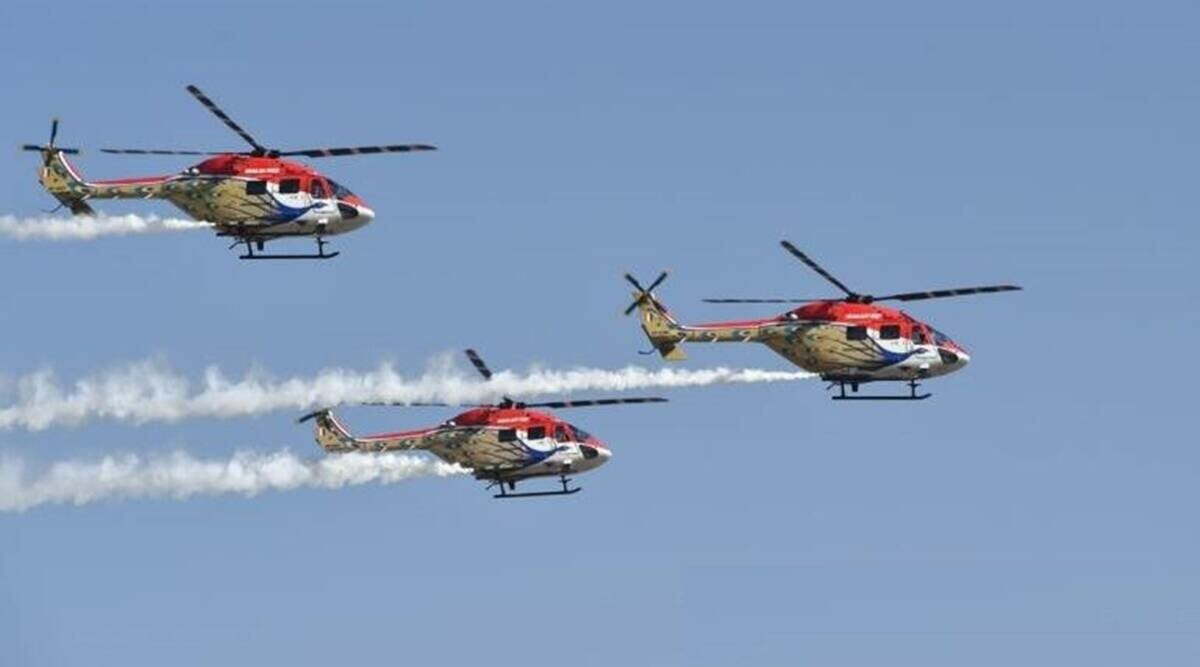 On Monday, the first day of Aero India, two F-35s from the U.S. Air Force (USAF) took to the skies above Bengaluru. The F-35 is said to be one of the most advanced fifth-generation fighter planes in the world. It was made by Lockheed Martin. Sources in the government say that the first F-35 fighter jets have touched down in India.
The two fighter jets came from Hill Air Force Base in Utah and Eielson Air Force Base in Alaska. They flew to Yelahanka Air Force Station. The two planes are on display in one place.
The US Navy's F/A-18E and F/A-18F Super Hornet planes are on static display. This was a big draw for tourists, who could be seen taking selfies with the plane in the background.
In addition to the F-35, an F-16 Falcon will fly demonstrations until February 17.
At the Aero show, the Russian defence industry is showing off a series of drones called Orlan, which were used to attack Ukrainian troops. The Su-57E multirole fighter jet is another fighter plane that can do a wide range of combat tasks against air, ground, and surface targets, both during the day and at night.
The demonstrations of the Light Combat Helicopter Prachand and the Light Combat Aircraft Tejas, both made by Hindustan Aeronautics Limited (HAL), kept the crowds interested.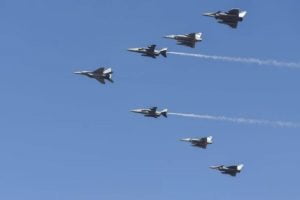 The formation was led by Air Chief Marshal VR Chaudhari. The LCA Tejas was in charge of the formation, which also included two Hindustan Turbo Trainers, two Intermediate Jet Trainers, and a HAWK-i.
The scale model of the Hindustan Lead in Fighter Trainer (HLFT)-42 is the "Next Gen Supersonic Trainer," which will play a key role in training modern combat aircraft. It has state-of-the-art avionics like Active Electronically Scanned Array (AESA), Electronic Warfare (EW) Suite, Infrared Search and Track (IRST), and Fly by Wire control (FBW) system. On Day 1 of the Aero India show, one of the main things to see was the HLFT-42 booth.
The Suryakiran Aerobatic Team is made up of nine planes. They are known as the "ambassadors of the Indian Air Force" because of their work. The team showed off their skills in a way that made the crowd cheer and applaud loudly.
On Monday, Prime Minister Narendra Modi opened Aero India 2023, which will last for five days. This is said to be the biggest Aero India show so far, with 811 exhibitors, 701 from India and 11 from other countries.