India
After allegations that potholes contributed to Rishabh Pant's accident, NHAI fixes the road at the scene.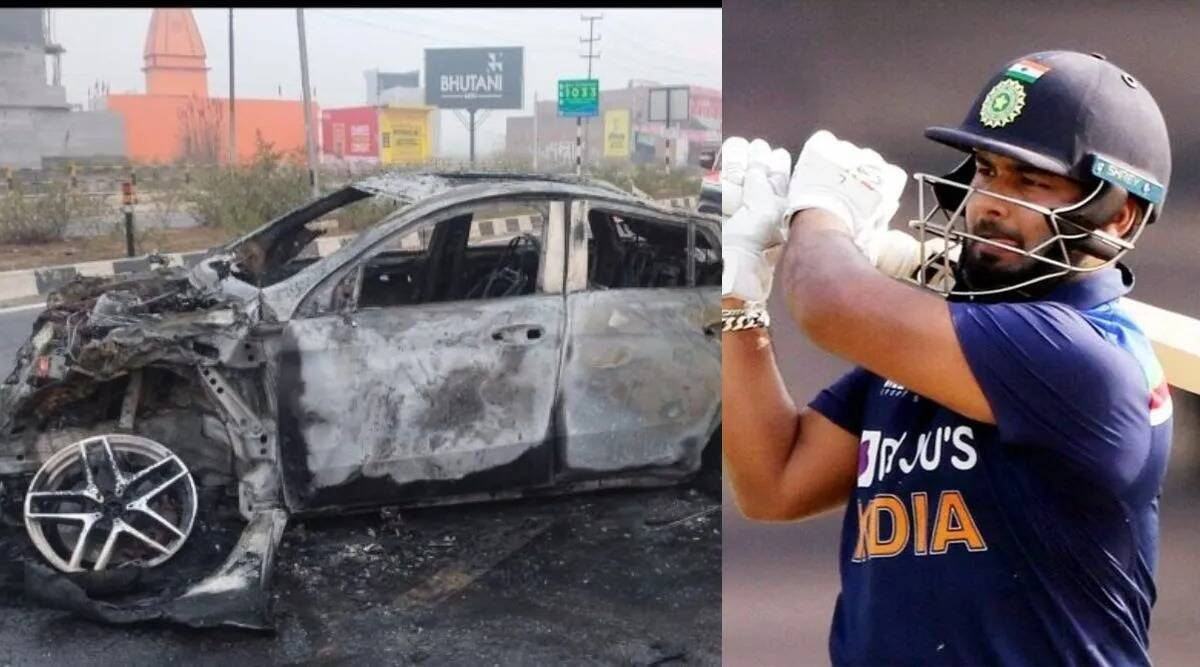 The National Highways Authority of India (NHAI) reportedly filled the potholes near the accident site in the early hours of Sunday in response to new claims that Indian wicketkeeper-batsman Rishabh Pant's car accident, from which he narrowly escaped, occurred because he was trying to avoid a pothole and not because he fell asleep at the wheel.
Although Delhi and District Cricket Association (DDCA) officials, who met Pant on Saturday, initially made the claim, Uttarakhand Chief Minister Pushkar Singh Dhami, who saw the batsman on Sunday, stated that Pant notified him about the potholes.
"He (Pant) stated there was a pothole or something black in front of him, and he lost control of the vehicle to escape it," Dhami told reporters after visiting the batsman in the hospital.
A few employees were observed patching potholes at the accident site early on Sunday morning.
After the event, leading police officials asserted that the cricketer had lost control of the vehicle because he had fallen asleep at the wheel.
"According to primary sources, Rishabh fell asleep while driving and lost control, crashing into the divider. Ajai Singh, senior superintendent of police (SSP) in Haridwar, had stated, "We are examining the CCTV footage as well as other viewpoints."
Dhami said that Pant's condition has significantly improved and that his family is pleased with the medical care.
"His condition has significantly improved during the past two days. He is fast gaining ground. BCCI representatives are in frequent contact with him and hospital administrators. The doctors informed me that his condition will continue to improve over the next one to two days. I've also spoken with his mother. They are pleased with their care. We hope for his speedy recovery," added the chief minister.
Friday around 5:20 a.m., a Mercedes Coupe driven by a 25-year-old batsman his route to his hometown of Roorkee from Delhi collided with a road divider in Roorkee and caught fire. The cricketer narrowly escaped with his life.
According to the authorities, Pant was able to flee his Mercedes-AMG GLE43 Coupe through the damaged windscreen. After being admitted to the private Roorkee hospital Saksham, he was transferred to the Max Hospital in Dehradun. Pant has two cuts on his forehead as well as a torn ligament in his right knee. According to doctors, he also sustained injuries to his right wrist, ankle, and toe and back abrasions.
Saturday morning, Anupam Kher and Anil Kapoor visited his mother at the Max Hospital.
The Delhi & District Cricket Association (DDCA) sent a team to the hospital. The DDCA authorities stated that they had consulted with the physicians and, if necessary, will consider transferring Pant for treatment to Delhi, Mumbai, or even a foreign nation.