India
After meeting with PM Modi, Satya Nadella said that it was "inspiring to witness India's drive on digital transformation."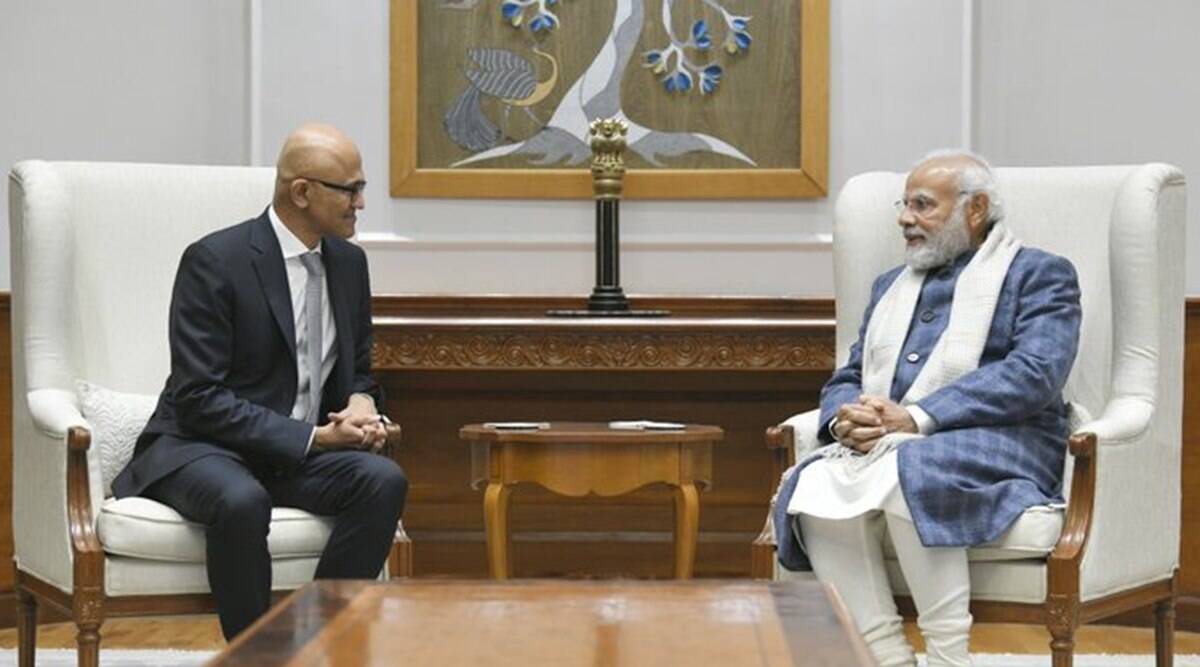 Satya Nadella, the chairman and CEO of Microsoft, met with Prime Minister Narendra Modi on Thursday and expressed his company's eagerness to "assist India in realising the digital vision."
"Thanks, @narendramodi for a thought-provoking meeting. We're excited to work with India to fulfil the Digital India vision and be a light for the globe. It's encouraging to see the government's intense focus on inclusive and sustainable economic growth driven by digital transformation," he tweeted.
Thank you @narendramodi for an insightful meeting. It's inspiring to see the government's deep focus on sustainable and inclusive economic growth led by digital transformation and we're looking forward to helping India realize the Digital India vision and be a light for the world pic.twitter.com/xTDN9E9VdK

— Satya Nadella (@satyanadella) January 5, 2023
On Wednesday, during his four-day visit, Nadella met with S Jaishankar, the external affairs minister of India. This week, the CEO, who was born in India, is set to travel to Bengaluru and Hyderabad.
Microsoft is "extremely dedicated to India," according to Nadella, who made the statement at the Tech for Good and Education showcase event on Wednesday in New Delhi. He also emphasised how technology has impacted philanthropic and educational endeavours.
In his speech earlier on Tuesday, Nadella praised India's digitisation efforts and digital public goods' development, citing cloud computing and artificial intelligence as key factors fostering the country's technology-based economic growth.
"When we think about Make in India, we are investing; it is the largest location where we have our own human capital, we have our data centres, and all of these Artificial Intelligence capabilities that are being used in all applications are all in some sense Made in India," Nadella was quoted as saying by PTI.