India
After the Gambia, 18 children's deaths in Uzbekistan are blamed on an Indian syrup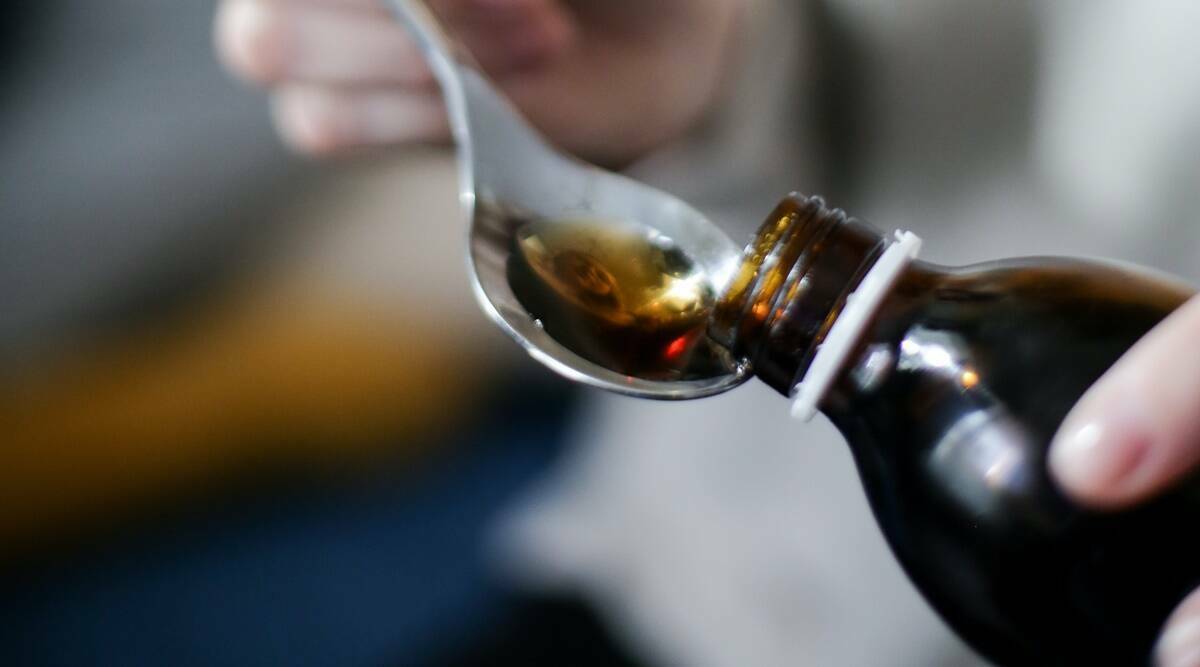 According to the Uzbek Ministry of Health, Doc-1 Max, a syrup allegedly made in India and created by Noida-based Marion Biotech, is to blame for at least 18 infant deaths in Samarkand.
According to a statement from the Uzbekistan ministry, ethylene glycol was discovered in the preparation during laboratory examinations. It claimed that the affected children had taken the medication both unprescribed and in greater doses.
The claim claims that early laboratory tests have shown ethylene glycol in a particular batch of the syrup. The drug is dangerous, according to the statement, and ingesting 1-2ml/kg of a 95% concentrated solution can result in nausea, vomiting, fainting, seizures, cardiovascular issues, and severe kidney failure.
Ethylene glycol and di-ethylene glycol, two contaminants, were also discovered in four syrups made in India that have been connected to the deaths of 70 children in The Gambia earlier this year.
"WHO is in contact with health authorities in Uzbekistan and is ready to assist in further investigations," the World Health Organization said in a statement to The Deccan Era.
The manufacturing firm Marion Biotech, as well as the Union Health Ministry, did not react to questions from The Deccan Era.
According to a statement from the Uzbekistan ministry, paracetamol, one of Doc-1 Max's active ingredients, was mistakenly prescribed by local pharmacies to parents as a cold cure.
Before being admitted to the hospital, the youngsters reportedly took the medication for 2 to 7 days in quantities of 2.5 to 5 ml, three to four times per day, which was more than the recommended dose for kids.
According to the statement, children should have 100 to 125 mg at a body temperature of 38 to 38.5 degrees Celsius, 200 mg between 1 and 3 years old, and 250 mg between 3 and 5 years old. It advised against taking the medication at room temperature.
According to a letter dated December 15 from the Samarkand Regional Children's Multidisciplinary Medical Center to Davronbek Zhumaniyozov, head of the Regional Health Department, which was cited in local news reports, there have been 21 reports of kidney failure and damage in children over the past two months. Anuria, or the inability to make urine, was noted in 17 patients with severe illness who required dialysis; 15 of these patients passed away.
After this, Doc-1 Max tablets and syrups were no longer available. In its statement, the ministry urged parents to exercise caution. According to the report, seven staff were let go because they neglected to study child mortality and take the appropriate action.
The occurrence in Uzbekistan is comparable to the death of 70 children in The Gambia who allegedly ingested syrups made in India that were tainted with ethylene glycol and di-ethylene glycol.
According to a report published last week in The Deccan Era, a Gambian National Assembly select committee came to the conclusion that four tainted syrups produced by the Indian pharmaceutical company Maiden Pharmaceuticals were to blame for the deaths of 70 kids from acute kidney injury. The committee suggested in its findings that Maiden be placed on a blacklist, that its goods be removed from the Gambian market, and that legal action be taken against the business.
82 youngsters were proven to have experienced acute renal damage in The Gambia between June and November of this year. 70 of them perished.
The claims have been refuted by Maiden. The Central Drugs Standard Control Organization closed its manufacturing facility in Sonepat because of alleged process violations. However, India insists that neither it nor the WHO, which raised an alert in October tying the deaths to Maiden's four syrups, have supplied adequate clinical information to demonstrate causality between the deaths and the ingestion of medicine.