India
Ahead of India's G20 presidency, PM Modi urges the BJP to showcase G20 events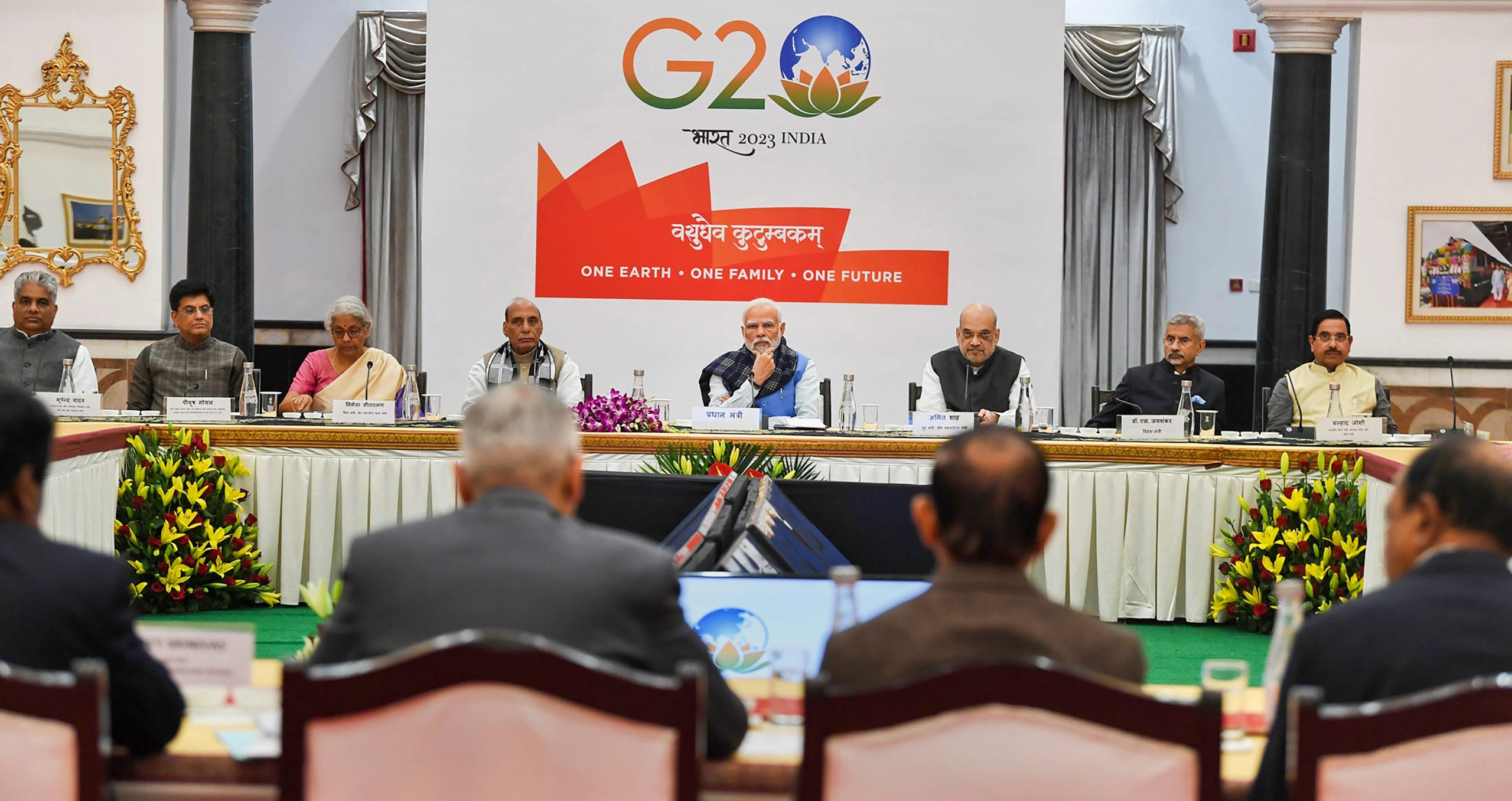 Narendra Modi on Monday urged BJP leaders to make India's G20 presidency an inclusive event because it's a chance to show off its culture.
Ahead of hosting the G20 events as the global organisation's president, Modi urged BJP leaders to focus on making this a glorious occasion for the country. In a meeting with party leaders, the Prime Minister told them to make every Indian proud of this achievement and to make them part of this historic occasion.
India's cultural prowess will be showcased at BJP events and programs.
The BJP national office-bearers are meeting for two days to talk about their preparations for the 2024 elections.
Modi said India showed the world a new way during the pandemic, according to former Chhattisgarh chief minister Raman Singh, a senior BJP leader. In spite of the global economic crisis, Singh added that India has made commendable economic progress and emerged as a global power.
According to Modi, the BJP's Ek Bharat Shreshta Bharat program has greatly promoted diversity and harmony in social culture. It's rumored he said strengthening booths should be the party's main focus during election prep. According to the Prime Minister, the programme has made border villages feel part of the country's progress.
In the meeting, which ends with a dinner on Tuesday night, the party leadership will discuss how to make the G20 a major accomplishment of the Modi government, along with reviewing outreach programs.
In addition to state in-charges, co-in-charges, state unit presidents, and state general secretaries (organisation), BJP president JP Nadda has invited everyone else. We'll discuss booth and page committee formation at the meeting, the Lok Sabha Pravas Yojana, Mann Ki Baat at the booths, the Ek Bharat Shreshtha Bharat program, and social media.