India
Ahead of the Supreme Court's hearing on same-sex marriage, the Centre queries the judiciary's role in establishing socio-legal rights.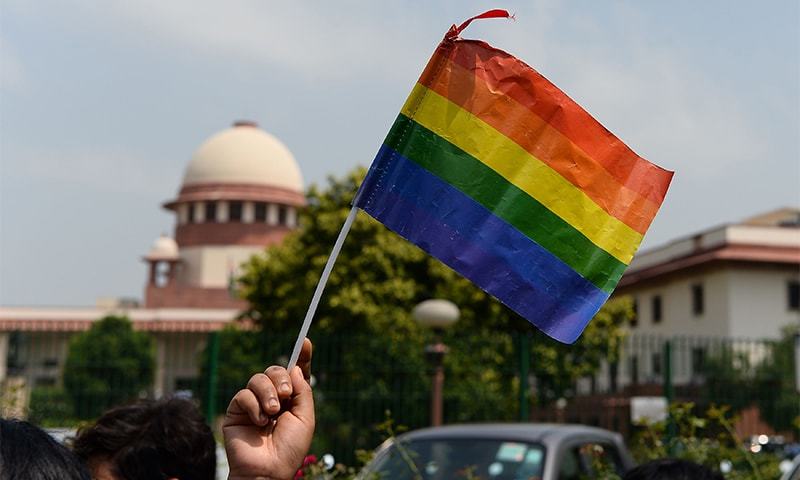 On Tuesday, a five-judge constitution bench presided over by the Chief Justice of India (CJI) D Y Chandrachud began hearing petitions regarding the legalisation of same-sex marriages.
While the petitioners argued that the LGBTQ community's fundamental rights were being restricted, the government objected to the court hearing petitions seeking same-sex marriage.
Tushar Mehta, the Solicitor General, argued that the Supreme Court must first determine whether the judiciary is the proper forum for establishing new socio-legal rights through marriage.
According to CJI Chandrachud, the government's objections will be heard based on the "canvas opened up by petitioners." According to the news agency ANI, senior advocate Kapil Sibal stated that states should be heard in the matter.
Senior Advocate Mukul Rohatgi, appearing on behalf of the petitioners, argued that those in same-sex relationships should have the same privileges as their heterosexual kin. Since the criminality affixed to Section 377, the provision that decriminalised homosexuality has been struck down, he argued, the LGBTQI+ community should have the right to a life of dignity and the same marriage and family institutions as everyone else.
Rohatgi clarified that he would not delve into the scope of personal laws and stated that it is the responsibility of the courts to protect the fundamental rights of the LGBTQ community.
The hearing takes place one day after the Centre reaffirmed its opposition to the legal recognition of same-sex marriage, stating that the "legislative understanding of marriage in the Indian statutory and personal law regime" pertains to marriage between a biological man and a biological woman.
The court referred the petitions to a Constitution Bench on March 13, stating that "fundamental" issues were implicated. A three-judge bench presided over by the CJI stated that the submissions concerned the interaction between constitutional rights and specific legislative enactments, such as the Special Marriage Act and the rights of transgender couples.
The hearings were live-streamed "in the interest of the public."