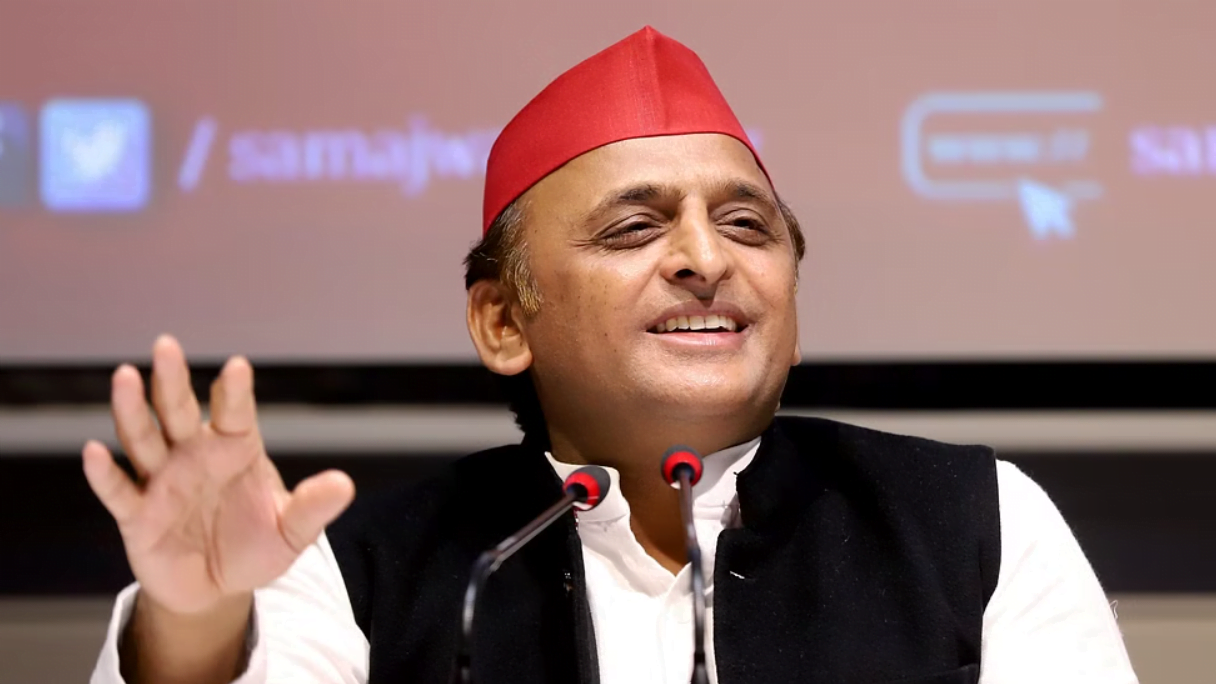 Akhilesh Yadav, the leader of the Samajwadi Party, criticized the Bharatiya Janata Party more on Monday after Manish Sisodia, the deputy chief minister of Delhi, was arrested in connection with the liquor policy case. He said that the people of Delhi would respond by voting against the BJP in the 2024 election.
"By arresting Manish Sisodia ji, who made revolutionary changes in the field of education in Delhi, the BJP has shown that it is not only against education but also against the future of Delhi's children." In response, the people of Delhi will vote against the BJP in the next Lok Sabha election in all seven national capital seats.
दिल्ली में शिक्षा के क्षेत्र में क्रांतिकारी बदलाव लानेवाले मनीष सिसोदिया जी को गिरफ़्तार करके भाजपा ने साबित कर दिया है कि भाजपा शिक्षा ही नहीं बल्कि दिल्ली के बच्चों के भविष्य के ख़िलाफ़ भी है। दिल्ली की जनता इसका जवाब अगले लोकसभा चुनाव में भाजपा को सातों सीटें हराकर देगी।

— Akhilesh Yadav (@yadavakhilesh) February 27, 2023
His party also tweeted that Sisodia's arrest was the BJP's way of getting people to stop thinking about important social and economic problems, such as rising prices and high unemployment.
"BJP is arresting opposition leaders to draw attention away from rising prices, high unemployment, and the sale of public property." "The power-hungry BJP wants to end democracy."
समाजवादी पार्टी दिल्ली के डिप्टी सीएम श्री मनीष सिसोदिया जी की गिरफ्तारी की कड़ी निंदा करती है।

सरकारी संपत्तियों को बेचने,महंगाई और बेरोज़गारी जैसे मुद्दों को दबाने के लिए विपक्षी नेताओं को जबरन गिरफ्तार करवा रही भाजपा।

लोकतंत्र को खत्म करना चाहती है दमनकारी भाजपा सरकार।

— Samajwadi Party (@samajwadiparty) February 26, 2023
On Sunday, the man who used to be the chief minister of Uttar Pradesh tweeted: "The arrest of Manish Sisodia shows that the BJP knows it will lose the elections in 2024." This is why it is framing influential opposition leaders in different states. But people who fight don't worry about going to jail… "After all, the truth can't be held prisoner forever."
The CBI arrested Sisodia on Sunday after questioning him for eight hours about what they say were problems with the liquor excise policy for the city of Delhi. Opposition parties have accused the central agency of doing the BJP's bidding and going after rival politicians, especially when a big election is coming up. The central agency said he was arrested because of inconsistencies in how the policy was made and carried out.
"Manish is not guilty." "Getting rid of him is dirty politics," Arvind Kejriwal, the leader of the AAP and the mayor of Delhi, tweeted after his deputy was arrested.