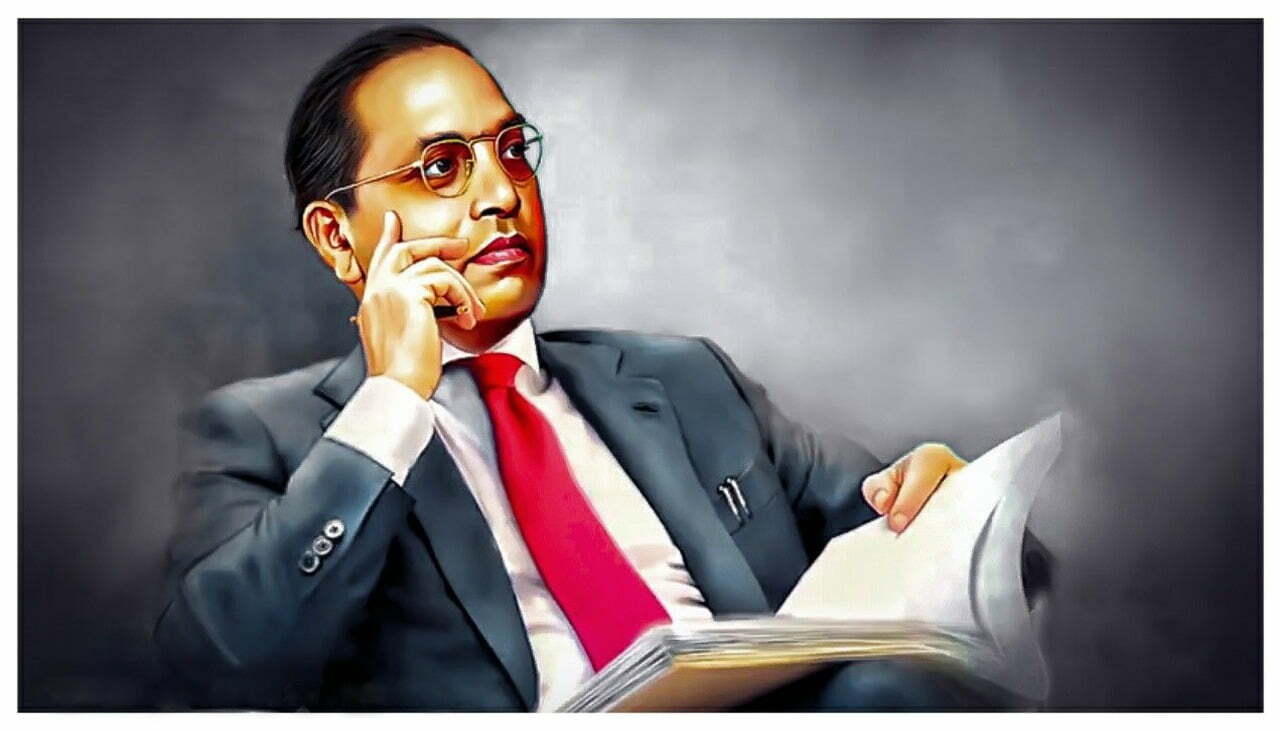 How do Dalits gain access to quality education? How does one respond to casteist remarks after gaining access to superior resources? What is B.R. Ambedkar's most significant but little-discussed contribution to the Constitution?
Friday's seminar in a Jharkhand district titled "Baba Saheb Dr. Bhim Rao Ambedkar Jayanti" centred on these and other concerns. The event was held in Dumka, and panellists participated in person and via videoconferencing.
Kalyan Das, an assistant professor at Presidency University in Kolkata and a member of the International Research Network on Dalit Studies, described the recent suicides of Dalit students caused by discrimination. He argued that one must examine Ambedkar's writings to combat the caste system in India. "Anger is necessary" for Dalits to assert their autonomy, but it must be "channelled in a positive direction and not turned into resentment," he said.
Das stated that some believed people would "forget caste" if caste-based quotas were eliminated. However, there is a reason why the caste system persists, and it has to do with perception, he explained. According to him, Ambedkar countered various perception theories with a position known as "reductio ad absurdum," which reduces any argument to "absurdity." "In his book Annihilation of Caste, Ambedkar argues against the caste system and ridicules the notion that individuals with innate qualities are born into a particular caste. "Ambedkar asks, 'How does one know if the same person will have the same quality in the next five years?'" he explained.
Das stated that to perpetuate the caste system, people speak of "blood purity or genetic transmission." "We often hear phrases such as 'this generation is extremely intelligent', but the truth is that no one is born this way. We often hear that "reservations compromise merit," but what is merit? It is the accumulation of abilities and assets. And those who have access will be in stronger positions. Therefore, one must counter these arguments with Ambedkar's literature…One must respond to casteist remarks because caste is, in some sense, a denial of change…Caste negates the cognitive process. There must be a rebuttal to diverse perceptions," he stated.
In response to a question about Ambedkar's views on women, Das stated that the caste system prevented the emancipation of women. "In his book Origin of Caste, Ambedkar linked the caste question to gender," Casteism, according to Ambedkar, is based on controlling the sexual tendencies of upper-caste women. Therefore, whenever we discuss caste, we cannot ignore gender discrimination."
Constitutional law expert Gautam Bhatia, who spoke via videoconferencing, highlighted an under-discussed contribution of Ambedkar. According to Bhatia, in the Preamble of the Constitution, Ambedkar placed fraternity before liberty and equality. "In his concluding address to the Constituent Assembly, Ambedkar compared the Constitution to a building with three pillars: freedom, equality, and justice, none of which can coexist without the others. However, he stated that "fraternity is like a bridge" because "liberty and equality could not become a natural course of events" without it.
Bhatia stated that Ambedkar pondered how the essence of "fraternity" could be incorporated into the Constitution as a "right" and that it was at this point that his role became crucial.
Bhatia stated that fundamental rights are granted to the people based on the premise that the state is the most harmful entity, and that these rights are referred to as "vertical rights," or safeguards against the mighty state. Nevertheless, he also emphasised the significance of "horizontal rights," or the rights of people against people, which can be enforced in the face of social and economic atrocities committed by any private individual against another.
"According to Dr. Ambedkar, where social and economic inequality and atrocities exist in India, rights cannot be granted solely against the state. It sparked controversy in the constituent assembly, and Ambedkar jotted down four pages of notes, which have since been forgotten. He wrote that a dictatorship can be carried out by the state as well as by private individuals, as in many places, it is the society itself, and this must be accommodated. "Although Ambedkar was unable to address economic and social atrocities in the constitution completely, he fought for the inclusion of three horizontal rights for the people," Bhatia explained.
Bhatia cited Article 15(2) (discrimination on the basis of religion, race, sect, sex, or place of birth by any citizen), Article 17 (abolition of untouchability), and Article 23 (trafficking and forced labour) as provisions that the citizen has the right to enforce. "This is Ambedkar's greatest contribution, which people appear to have forgotten. He did not want Parliament to pass legislation based on fundamental rights, which would then become a law. He gave the people their rights in the Constitution, and now the question is how to enforce it. These rights have been exercised very infrequently in the past, and there are only a handful of judgements, but they have enormous potential to protect an individual's interests," he said.
Another panellist is Raju Kendre, a member of the pastoral tribe community of Maharashtra's Vidarbha region who is a first-generation learner. His life experiences inspired him to establish Eklavya India, an organisation dedicated to the higher education of SC, ST, and OBC groups.
Kendre remarked, "First-generation learners from Dalits, Scheduled Tributes, and other marginalised communities are underrepresented in the majority of central government institutes… For example, in law. "How many judges does the ST community have?"
Kendre informed the audience, which consisted primarily of members of Schedule Tribe communities, about numerous institutions and programmes. He also expressed his desire to establish a pilot centre for his organisation in the Dumka region.
Earlier in the conversation, the district supply officer, Banka Ram, stated that Ambedkar's significance lies in his writings. Ram stated that "pen and paper" could be used to alter the course of any nation. "Never anywhere has armed revolution succeeded. Major Maoist leaders were eliminated. "If you are working against the law, you live in constant fear, and you cannot do any development-related work because of this," he said.
Ambar Lakra, superintendent of police in Dumka, stated that villagers from the Dalit, Adivasi, and OBC communities suffered the most due to a lack of awareness regarding their rights in relation to various crimes.