India
Amit Shah asks CMs Shinde and Bommai to form a team to handle Karnataka-Maharashtra border issues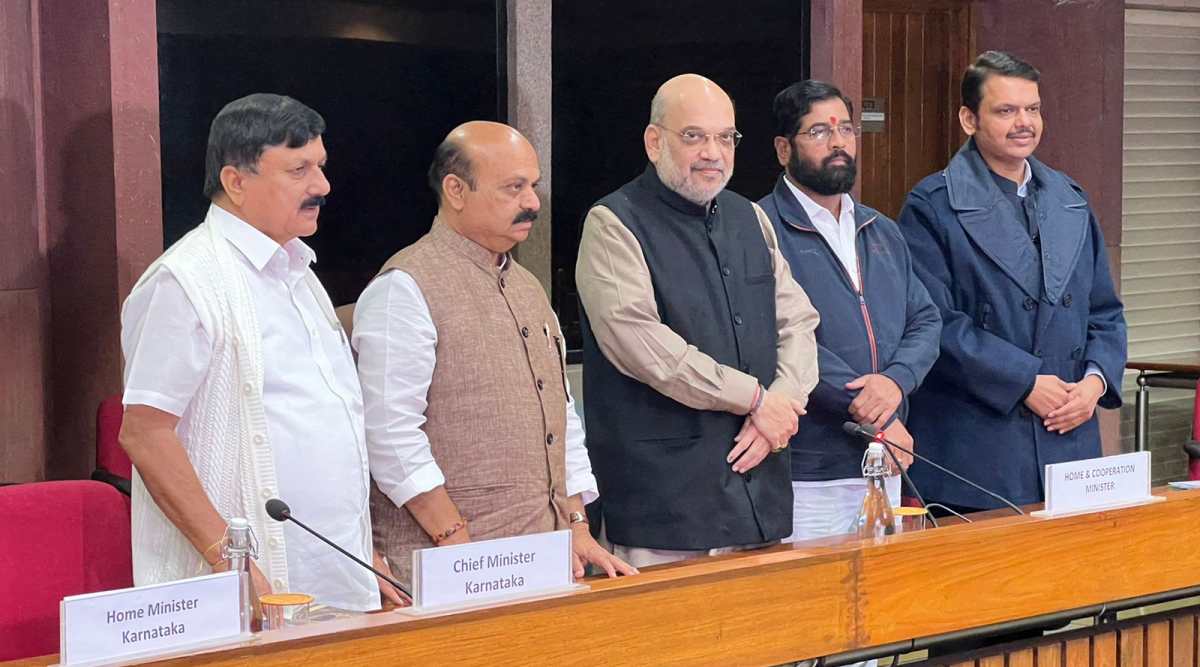 Days after the violence at Belagavi and Pune over an inter-state border row between Karnataka and Maharashtra, Union Home Minister Amit Shah asked the chief ministers of both states to form a six-member team consisting of three ministers from each side to deal with all boundary issues.
Eknath Shinde and Basavaraj Bommai, chief ministers of Maharashtra and Karnataka, said they won't make any claims until the Supreme Court rules. Also in attendance were Maharashtra Deputy Chief Minister Devendra Fadnavis and Karnataka Home Minister Araga Jnanendra.
We're not claiming anything until the Supreme Court rules on the matter. Two ministers from each side will meet and talk about it. Both chief ministers agreed that the issue could only be resolved through constitutional means, not through negotiations," Shah said.
It was agreed that both states would form a committee headed by a senior IPS officer to deal with law-and-order issues. Some fake Twitter accounts were also inciting the crowd during the discussion. It was decided to file FIRs against the operators of those fake accounts," Shah said.
#WATCH | Union Home Minister Amit Shah speaks on the Maharashtra-Karnataka border issue after his meeting with the CMs of the two States pic.twitter.com/3Sv80LgEbk

— ANI (@ANI) December 14, 2022
Besides that, Shah urged the opposition parties in both states not to politicize it. "For the sake of the people of both states, I urge the opposition parties in Maharashtra and Karnataka not to politicize this. We should wait for the Supreme Court's decision and the outcome of the discussions of the committee. "I'm confident NCP, Congress, and the Uddhav Thackeray group will work together," he said.
Each year around Belagavi district, near the border with Maharashtra, Karnataka holds a special assembly session to reopen the decades-old border dispute. There was tension ahead of the session – scheduled for December 19 – when the Supreme Court took up Maharashtra's appeal.
There's been a long-standing claim between Maharashtra and neighbouring Maharashtra on Marathi-speaking areas. However, Karnataka refuses to part with its territory.