India
International
"Among the G20 countries, India is leading efforts to deal with the climate crisis."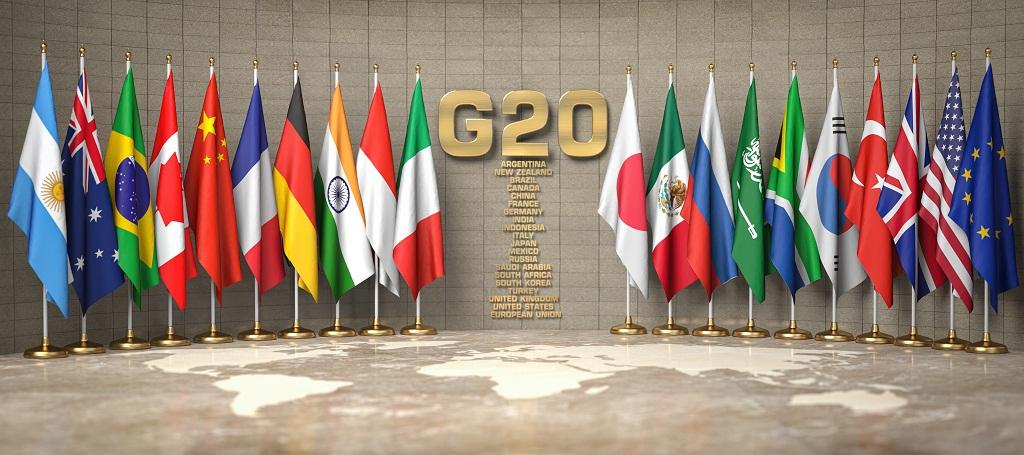 According to a report published by the Observer Research Foundation (ORF) on Monday, India leads the G20 in climate performance or measures to mitigate climate calamity.
The research advised that India use its G20 leadership to convince G20 nations that a fair allocation of the global carbon budget is necessary to advance climate action.
The analysis employs a Climate Performance Index to measure the climate change mitigation performance of G20 nations. It takes into account the unique position of each G20 nation, including historical emissions, CO2 emissions per capita, demographic parameters such as population, and economic and human development status.
In terms of climatic performance, India is followed by Italy and Indonesia; the United Kingdom, Turkey, Germany, France, and the European Union are runners-up; the United States, Canada, Russia, and Saudi Arabia are among the laggards, according to the research.
"India, an emerging economy, ranks first among all G20 members in terms of overall climate performance, due to its significantly low per capita contributions to carbon and GHG emissions; very limited share in legacy emissions relative to its population needs; lowest rate of per capita energy use; and significant efforts towards, not only preserving, but also expanding its climate-regulating land cover by 6% compared to 1992 levels," the report stated, adding that India's low per capita contributions to carbon and GHG emissions, limited share in legacy emissions relative to its population
The analysis stated that there is much room for improvement in enhancing energy efficiency in production and resolving disparities in carbon footprints among different segments of the population. Emerging economies within the G20 do somewhat better than mature economies on average.
The climatic performance of European countries, including Italy, France, the United Kingdom, Germany, and the members of the EU, is significantly superior to that of North American nations, among the advanced economies.
Canada and the United States score very low on the majority of climate performance measures, particularly CO2 emissions per capita from the use of fossil fuels and the proportion of world cumulative carbon emissions relative to the proportion of global cumulative population. Among the G20 nations, Saudi Arabia has made the least progress in climate mitigation, mostly due to its reliance on fossil fuels for economic growth.
The measure utilises the Climate Change Performance Index (CCPI) established by German Watch and the Climate Action Tracker (CAT) of the Climate Analytics and New Climate Institute, two of the most widely used indices. However, ORF's index includes several new indicators, such as per capita CO2 emissions from fossil fuels; share of global cumulative carbon emissions relative to share of global cumulative population; Theil Index of Carbon Inequality – an indicator reflecting contribution to historic emissions; and energy efficiency of production (GDP per unit of primary energy consumption).
According to the research, India also leads the G20 in climate initiatives. The climate-related initiatives of India include an electric vehicle policy. In the near future, electric mobility in India will expand dramatically. The nation aims to electrify 30 percent of its entire vehicle fleet by 2030. The National Green Hydrogen Mission envisions India as a global hub for the production, consumption, and export of green hydrogen; and the Smart Cities Mission aims to construct cities that rely on smart infrastructure and planning solutions.
The report also stated that nationally defined contributions should be changed so that the carbon budget can be allocated fairly.
If this is achieved, the national trajectories will reflect a fair allocation of the carbon budget, maybe by aiming for equal per capita CO 2 emissions tadjusted for the countries' share of legacy emissions.
"If the 2030 Agenda is to be realised and no one is to be left behind, India's G20 presidency can facilitate a recognition among states of the necessity for an equitable allocation of carbon budget," the paper recommended.
"India's climate goals are ambitious for a country with expanding energy and development demands, and are commensurate with its historical contribution to the climate catastrophe. Avantika Goswami, climate change head at Centre for Science and Environment, stated that achieving these goals will require a sector-specific perspective and the removal of impediments to scaling up green solutions.