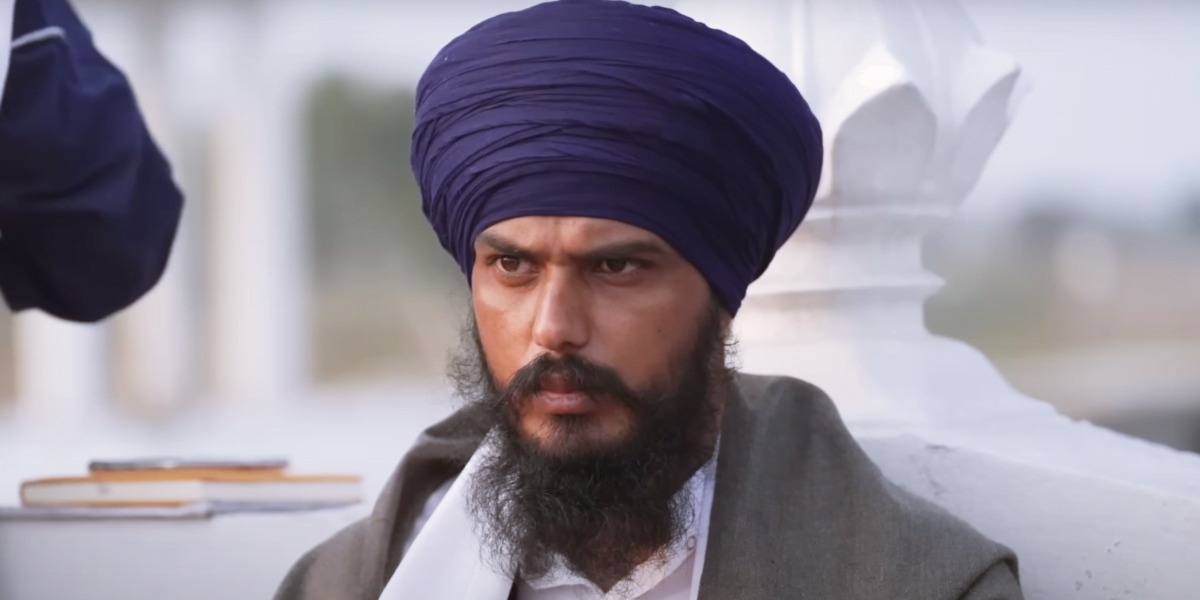 According to information obtained, the Waris Punjab De chief Amritpal Singh Sandhu may attempt to cross the international border in Punjab or the border between India and Nepal. As a result, the Ministry of Home Affairs (MHA) has instructed the leaders of the Border Security Force (BSF) and the Sashastra Seema Bal (SSB) to maintain vigilance in border regions.
An officer claimed that two images of Amritpal—one with and one without his turban—had been transmitted with a message to all BSF and SSB units. Amritpal Singh, the leader of a pro-Khalistan organisation, has reportedly been proclaimed a fugitive by Punjab Police, according to reliable information. He might have crossed the International Border in Punjab or the border between India and Nepal. All of the staff members assigned to the border posts have been asked to be attentive and to raise awareness among them, an officer stated.
On Saturday, the police intended to detain Amritpal at Mehatpur on the Jalandhar-Moga Road. According to sources, he managed to elude them and left his car and cell phone close to Nakodar. On Saturday, the police detained 78 of his colleagues as part of a statewide operation. District police chiefs led flag marches across important Punjabi cities to continue the search for Amritpal on the second day, and the state government suspended internet access till Monday noon.
After claiming to have found six 12-bore guns and 196 ammunition on Sunday, the Punjab Police arrested Amritpal and seven of his colleagues under the Weapons Act. Satinder Singh, the SSP for Amritsar (Rural), reported that over 100 illicit cartridges had been taken from an Amritpal associate. The seven members of his team who had been detained were later placed in police prison until March 23.
Amritpal reportedly travelled to Dubai in 2012 to work as a truck driver for his family's transportation company, according to officials in intelligence agencies. At about the same time, he also interacted with terrorists Paramjit Singh Pamma and Jaswant Singh Rode, the brother of banned Khalistani operator Lakhbir Singh Rode residing in Pakistan. It is believed that they connected him with the Pakistani Inter-Services Intelligence (ISI), which paid him to rekindle support for Khalistan in Punjab.
Amritpal Singh's primary handler and the driving force behind his meteoric rise is Avtar Singh Khanda, a SAD-Amritsar activist living in the UK and a close ally of the Khalistani terrorist Jagtar Singh Tara. Khanda, which lies nearby Pamma, is well known for providing Sikh adolescents with theoretical radical training lessons, according to a representative of the security establishment.
Related Posts