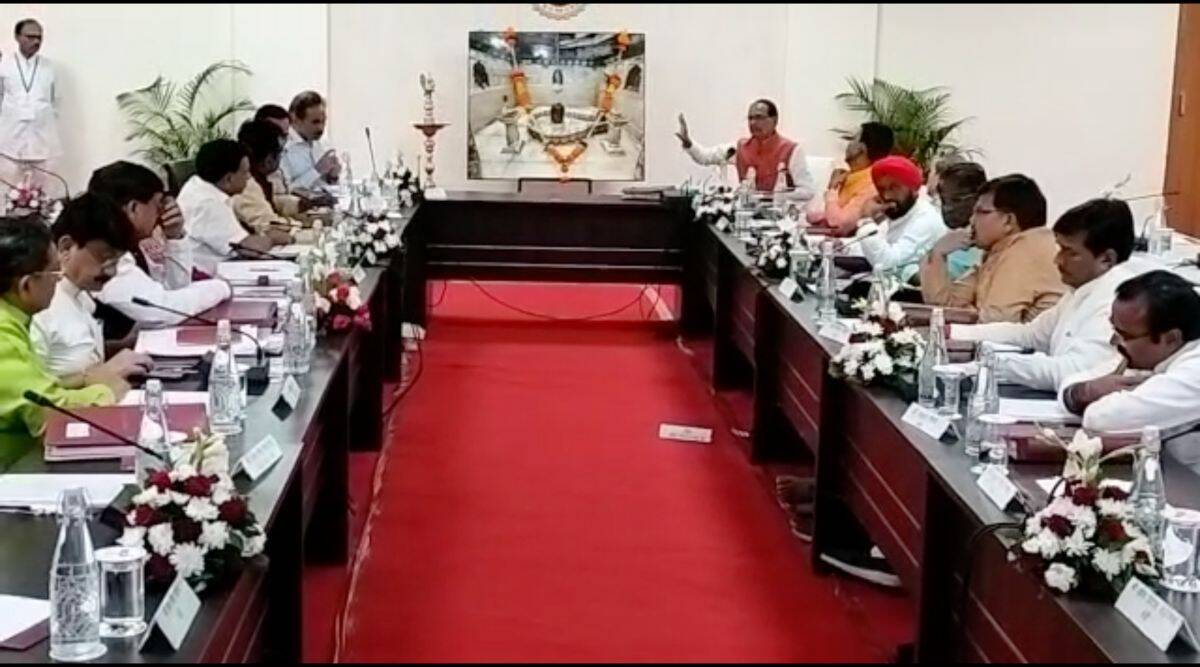 Chief Minister Shivraj Singh Chouhan held a Cabinet meeting in Madhya Pradesh's temple city on Tuesday, two weeks before Prime Minister Narendra Modi is expected to inaugurate the first phase of the Mahakal corridor. A picture of the deity sat at the meeting.
On September 19, Chouhan, who inspected the 'Mahakal Corridor' development work, said the project will now be called 'Mahakal Lok'.
Before starting the Cabinet meeting at the Samrat Vikramaditya Administrative Block in Ujjain, Chouhan noted that the city had not seen government officials for a session for almost 200 years. Before this, state Cabinet meetings were held in Indore, Khandwa (Hanuvanti) and Panchmarhi.
As he spoke about the project, Chouhan noted that it was conceptualized in 2016, followed by consultations with residents and temple committee members. After considering their suggestions, a project was developed. In 2018, tenders for the project's first phase were called after the detailed project report was completed.
He said the tenders were awarded to the lowest bidder, but the project was shelved after the government changed in 2018.
According to the chief minister, the project was initially estimated to cost Rs 95 crore but was later increased to Rs 856.09 crore and divided into two phases. Phase one cost Rs 351.55 crore, while phase two cost Rs 310.22 crore. Mahakal Corridor is expected to be four times larger than Kashi Vishwanath Corridor.
We rehabilitated the affected people at the cost of Rs 150 crore to reduce their suffering, Chouhan said.
According to Chouhan, several works have been completed, including the revival of Rudrasagar, which will receive water from the Kshipra river. 'Mahakal paths' with sound and lighting have been created in the temple, he said.
A 'Mahakal Police Band' was also formed by Chouhan to be used at various festivals, and 36 new posts were created.
The second phase of work will be undertaken, according to the chief minister. The project includes a footbridge on Rudra Sagar, an underground park, the extension of Rudrasagar Western Road, and other features.
According to Chouhan, Narmada river water will only enter the Kshipra river, and contaminated factory water is being diverted from rivers.
The chief minister requested blessings for the citizens of the state from the Mahakal deity. "Mahakal Maharaj is the king, the government here. "We are here to meet Mahakal Maharaj on his soil," Chouhan said.