India
Anurag Thakur: J&K terror incidents are down by 168%, left-wing extremism incidents are down by 265% under the Modi government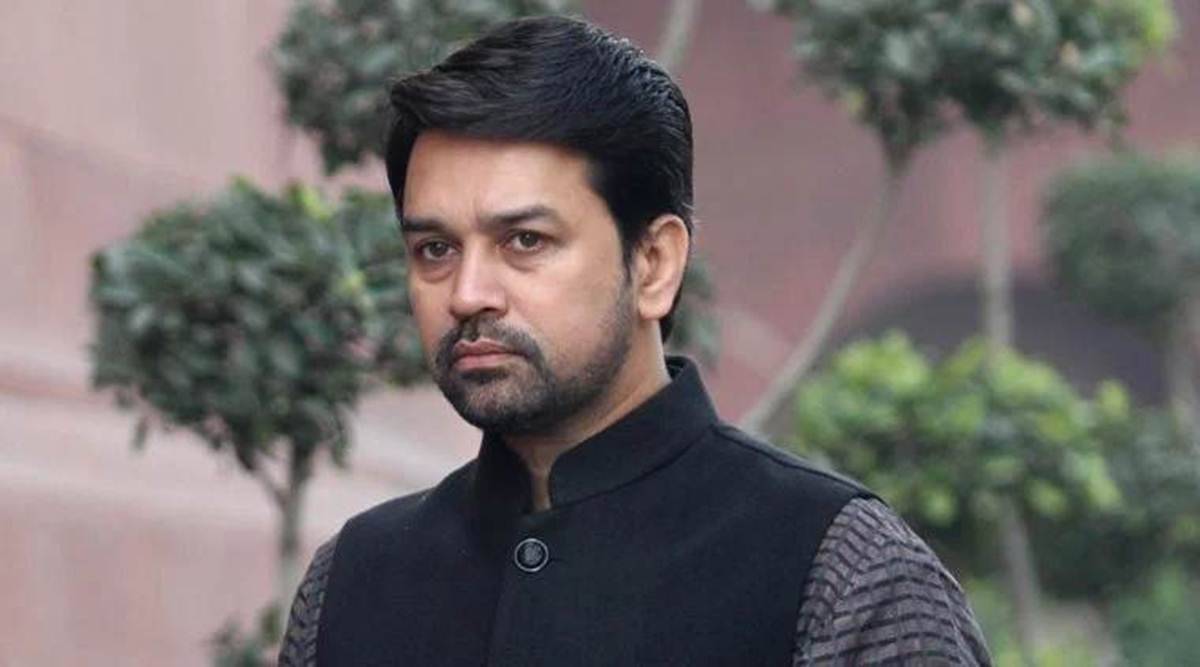 According to Anurag Thakur, Union Minister, "terrorism incidents in Jammu and Kashmir have decreased by 168% since the Modi government came to power and Left Wing Extremism incidents have decreased by more than 265% since 2015.
Thakur emphasizes that the Modi government has a "zero tolerance policy towards terrorism." According to Thakur, "the government took decisive steps that yielded definitive results." "Surgical strikes in 2016 were in response to the Uri attack." As a result of the Balakot Air Strikes in 2019, which were carried out in response to the Pulwama bombings, all of these decisive actions produced definitive results".
Insurgency-related violence has decreased by 80% since 2014, civilian deaths have decreased by 89 percent, and 6,000 militants have surrendered. "The number of terror incidents in Jammu and Kashmir has decreased by 168% under the Modi government, and conviction rates in terror financing cases have risen to over 94%," he stated.
Since 2015 to June 2022, the number of Left Wing Extremism incidents has decreased by more than double to over 265%.
Prime Minister Modi's leadership has ushered in an era of peace in the northeastern region, according to Thakur.
Assam and 60 percent of Tripura have completely withdrawn the Armed Forces Special Powers Act (AFSPA).
He noted that multiple peace treaties, including the Bodo Accord in 2020, the Karbi Anglong Agreement in 2021, and the Assam-Meghalaya Inter-State Boundary Agreement in 2022, have been signed to ensure peace in the region.
No specific numbers were mentioned by the minister.
Following a terrorist attack on an Army base in the Uri sector of Jammu and Kashmir, India conducted a surgical strike across the Line of Control (LoC) on September 29, 2016.
Indian Air Force fighter jets crossed the Line of Control on February 26, 2019, and destroyed terror launch pads in Balakot, Pakistan.
An attack on Pulwama in Jammu and Kashmir on February 14 resulted in the death of 40 members of the Central Reserve Police Force.
Related Posts
UPA Govt intimidated foreign investors, asked them to skip Gujarat: PM Modi at Vibrant Gujarat Summit
Soren writes to Prime Minister Modi, requesting acceptance of the Sarna religious code for tribals.
8 labourers injured in explosion in J&K's Anantnag, police rules out terror angle
JP Nadda, the head of the BJP, names new state party leaders in Puducherry, Nagaland, and Meghalaya
Act against 'anti-India terrorists': Adhir slams targeting of PM in Canada
Our government increased transparency and eliminated system leaks: Prime Minister Narendra Modi
India-Canada standoff | Joe Biden raised Nijjar's murder with PM Modi at the G20 summit, the Financial Times reports.
AIADMK snaps ties with BJP-led NDA alliance ahead of 2024 Lok Sabha polls
PM Modi compared Urjit Patel to 'snake who sits on hoard of money': Ex-Finance Secy
The G20 summit proved India's strength, while the CWG brought disrepute, according to Prime Minister Modi.