India
Anurag Thakur, minister of the Union, responds on Rahul Gandhi's China-Pakistan remarks: "Rahul Gandhi is still living in 1962."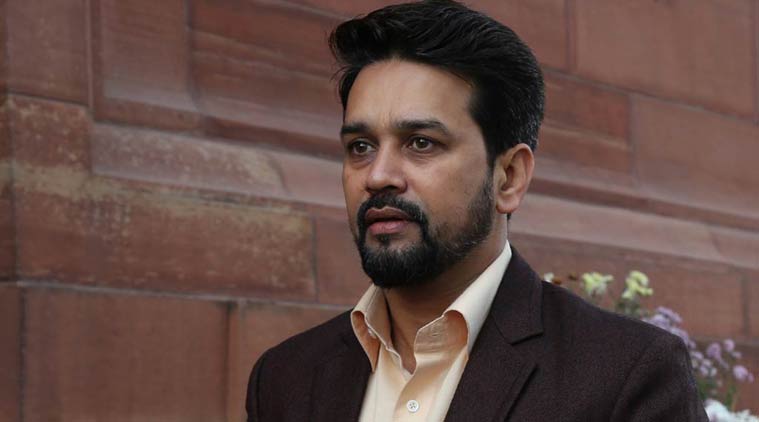 Monday, Union Minister Anurag Thakur criticised Congress leader Rahul Gandhi for his remark that China and Pakistan could together attack India, stating that Gandhi was likely still alive in 1962. In 1962, India incurred losses in a border conflict with China.
During a conversation with ex-servicemen, which Gandhi posted to his YouTube account on Sunday, he also stated that India is "very vulnerable" and must act immediately or suffer a "big setback."
In response to this allegation, Thakur stated, "Rahul Gandhi is likely still living in 1962. I want to advise Rahul to refrain from repeatedly demeaning the Indian Army. Has the Congress decided to lower the morale of the Indian Army by repeatedly criticising the Indian Army? Or has Rahul Gandhi no confidence in the Indian Army?" Thakur stated that Indian military had successfully conducted surgical strikes to eliminate the source of terrorism and offered an appropriate response to aggression in Doklam.
Asserting that India's defence forces were powerful and capable of preserving the country in any situation, Thakur stated that people are still curious as to what Gandhi was "drinking, eating, or discussing with Chinese officials at the time."
The Union minister for communications and broadcasting said that throughout the 10-year reign of the Congress, soldiers did not receive snow boots and suits, bulletproof jackets, or fighter jets.
During his conversation with ex-servicemen on Sunday, Gandhi stated that the battles between Indian and Chinese forces at Galwan and Doklam were related and part of China's intention to attack India and Pakistan simultaneously.
"China and Pakistan have merged, and if a battle breaks out, it will be with both countries." The nation will suffer a significant setback. India is presently in a precarious position," Gandhi warned in the five-minute video.