India
Appeal against the release of Bilkis Bano case prisoners results in the judge's recusal and the postponement of the hearing.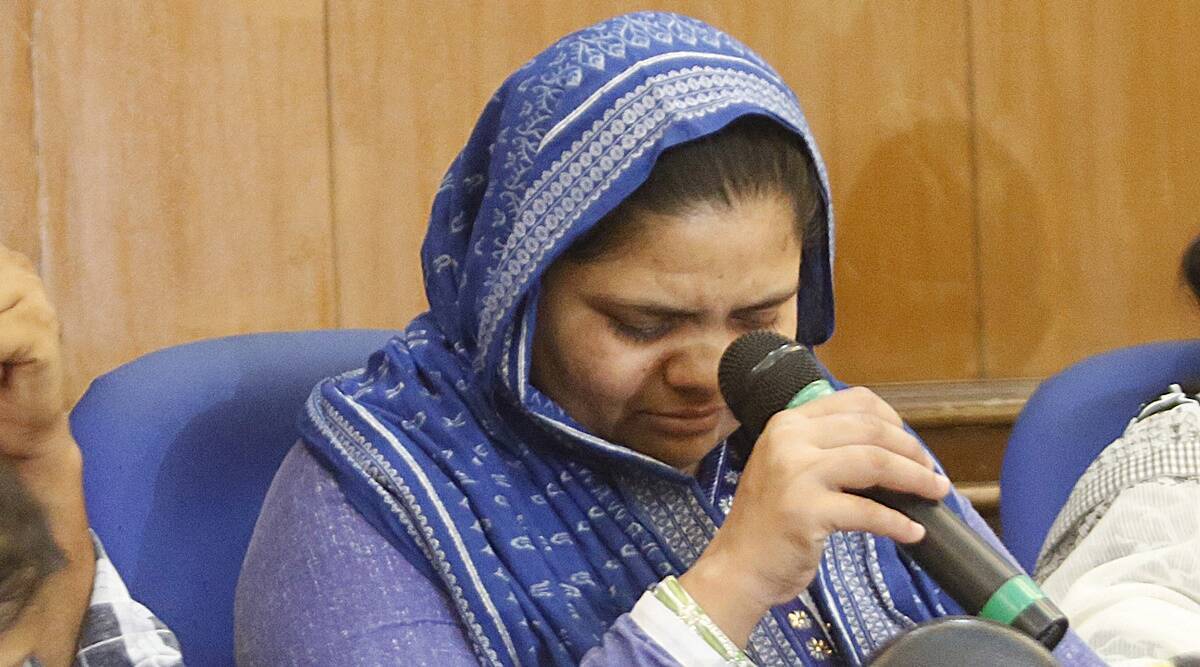 Justice Bela M. Trivedi recused herself from the two-judge bench, delaying the hearing of petitions challenging the remission awarded to 11 prisoners in the gangrape of Bilkis Bano during the 2002 riots in Gujarat and the murder of her family members.
The bench of Justices Ajay Rastogi and Vikram Nath had dismissed a petition by Bilkis seeking a review of its May 2022 order, which stated that the Gujarat government was the appropriate government to decide the prayer for remission by one of the 11 convicts handed life terms in her case, and let the state's 1992 remission policy apply.
Justice Trivedi recused herself from the proceedings in this case as well. From 2004 to 2006, she served as the Gujarat government's Law Secretary.
Wednesday, the panel of Justices Rastogi and Trivedi was presented with petitions challenging the release of the convicts, including those of CPM leader Subhashini Ali, writer Revati Laul, former vice-chancellor of Lucknow University Roop Rekha Verma, and Trinamool Congress MP Mahua Moitra.
When these petitions were brought forward, the attorney representing the inmates questioned their standing.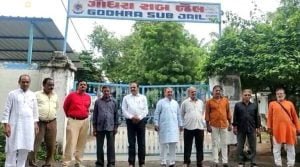 The bench, however, noted that since Bilkis herself had filed a petition, the issue had been resolved and the parties may now fight over the merits.
It ordered that the cases be assigned to a bench that excludes Justice Trivedi.
During the March 3, 2002 riots in the Limkheda taluka of the Dahod district, Bilkis was gang-raped and her three-year-old daughter was one of 14 killed by a mob.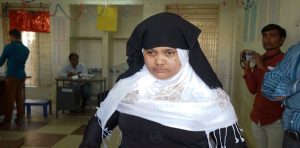 Bilkis Bano contests the pardons granted to eleven convicted felons.
Responding to the Supreme Court's notice in petitions by Ali, Laul, Verma, and Moitra, who argued that the state granted the remission without Union government approval, the Gujarat government stated that the Union Home Ministry had approved its decision to accept the convicts' request for premature release under its 1992 remission policy in July of last year.
In addition, the state argued that the Superintendent of Police, CBI, Special Crime Branch, Mumbai, and the Special Civil Judge (CBI), City Civil and Sessions Court, Greater Bombay were opposed to their release. Since the trial was held in Mumbai, the Civil Judge was likewise of the opinion that the Maharashtra government policy of April 2008 should apply to their case.
The Gujarat government stated that it consulted seven authorities before deciding to grant the request for early release: the Inspector General of Prisons, Gujarat, Jail Superintendents, Jail Advisory Committee, District Magistrate, Police Superintendent, CBI, Special Crime Branch, Mumbai, and Sessions Court, Mumbai (CBI). It was stated that five of the seven had approved the request for release.