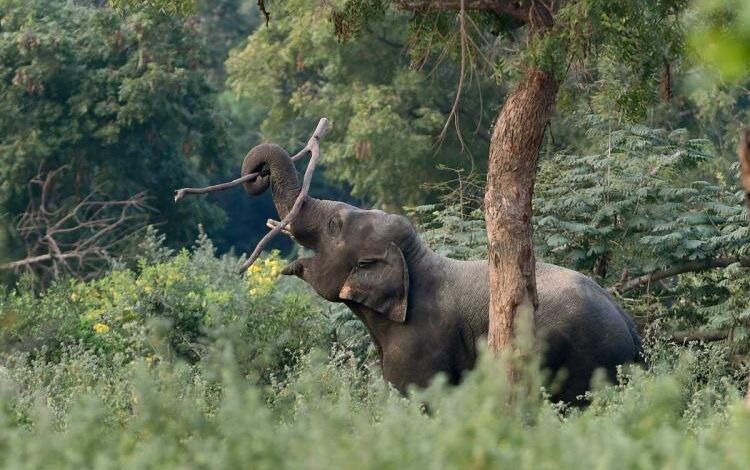 A team of forest officials who had been tracing the movement of the wild tusker Arikomban found and tranquillized the elephant early on Monday.
Supriya Saha, Additional Chief Secretary, Environment, Climate Change and Forests, Tamil Nadu, stated on Monday that attempts are currently on to relocate the tusker to a suitable habitat.
The wild tusker, known for its love of rice and ration shop raids in Kerala, was tranquillized early Monday in the Cumbum forest region. For the previous two days, four veterinary professionals have been monitoring the elephant's activity and health.
Four teams of forest frontline officials were watching the elephant's movement, led by the Field Director, Srivilliputhur Megamalai Tiger Reserve (SMTR), along with the Deputy Director, Megamalai Division, Srivilliputhur Megamalai Tiger Reserve (SMTR), and the District Forest Officer, Theni.
"Arikomban, the wild tusker, was safely tranquilised in the early hours of today in Cumbum East Range by a team of Forest Veterinary Surgeons and Forest Department officials," stated Sahu.
"The elephant is being translocated to a suitable habitat where the Tamil Nadu Forest Department will continue to monitor him #TNForest," she tweeted, accompanying the operation with images.
On April 30, the Kerala Forest Department translocated "Arikomban" from the Periyar Tiger Reserve into the Tamil Nadu forest region.
The Additional Chief Secretary recently visited the Theni district and discussed the field team's readiness with senior officials and Theni Collector R V Shajeevana.