India
Army and IAF perform a multi-domain exercise near the LAC in the northeast.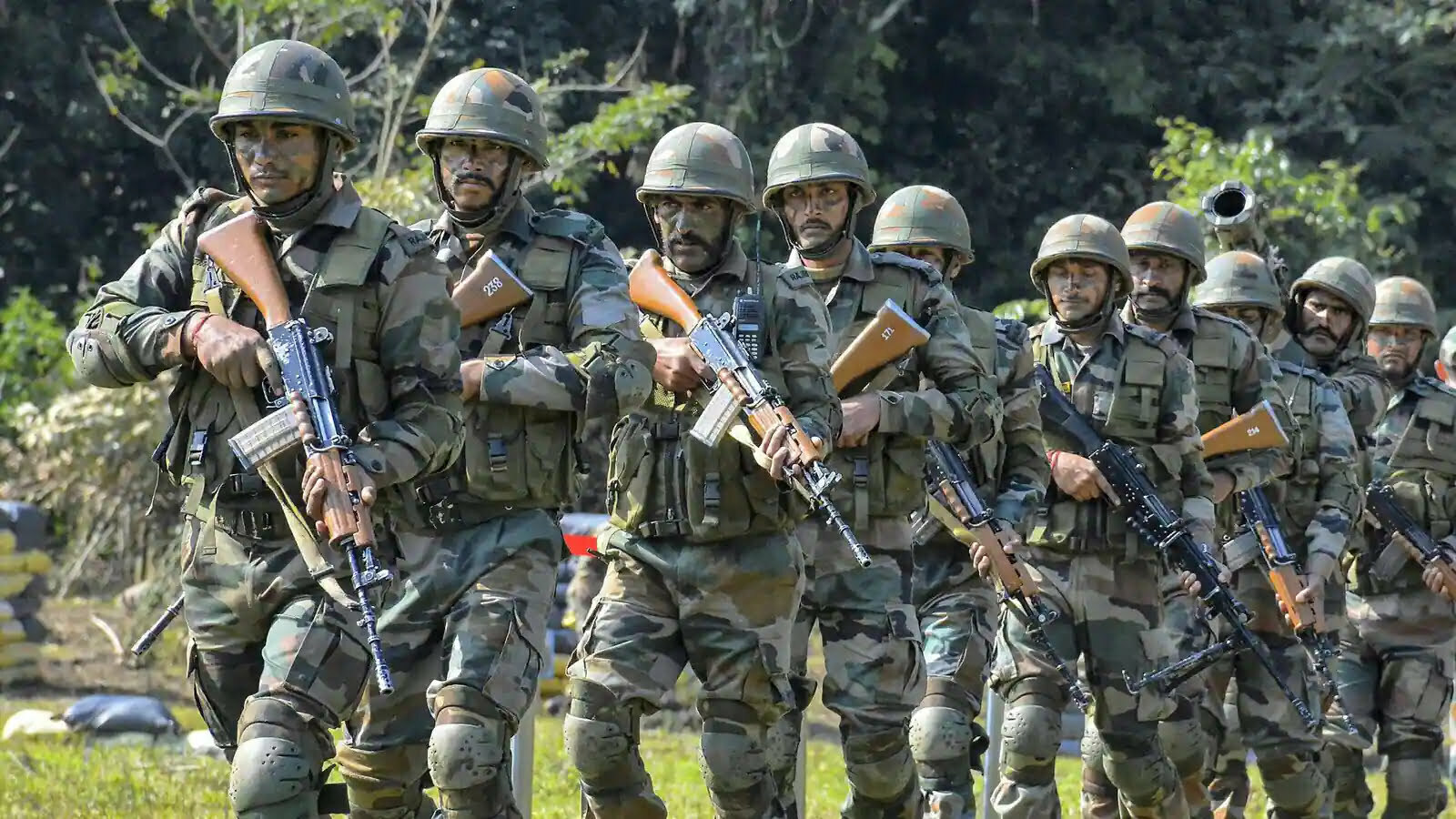 The Army and the Indian Air Force (IAF) conducted a joint multi-domain air-land exercise along the Line of Actual Control (LAC) in the northeast during the second week of March, according to defence sources.
As a forerunner to the formation of integrated theatre commands, the exercise coincides with efforts to institutionalise tactical-level jointness between the armed forces.
Since the year 2020, India and China have been engaged in a military standoff along the Tibetan border, where China has already deployed its Combined Arms Brigades.
The Vayu Prahar exercise was conducted in the eastern theatre to evaluate collaborative plans and execute synchronised multi-domain operations, according to the sources.
They said these operations try to orchestrate military activities across the spectrum to produce convergent effects.
According to defence sources, the scope of the exercise involved the rapid mobilisation of a specific rapid reaction force from the hinterland to conduct air-landed operations at a designated advanced landing site (ALG) near the LAC. An air-landed operation is the fast encirclement of enemy units using airborne soldier introduction.
As part of its infrastructure expansion along the LAC, India is building several ALGs in forward areas to accommodate increased air operations. Along, Mechuka, Tawang, Tuting, Walong, and Ziro are some of the ALGs in Arunachal Pradesh. These ALGs are also available to civilian aircraft.
They stated that the air landed force completed contingency tasks based on a realistic operational scenario in difficult terrain at high altitudes.
A source stated, "The execution of Vayu Prahar permitted coordination and rehearsal amongst many agencies for rapid mobilisation, transportation, and deployment of forces inside a theatre, which may be implemented across theatres."
"The exercise confirmed and refined fundamental procedures for synchronised joint operations. Army Formations, Special Forces, and the Israeli Air Force engaged in the 96-hour drill, according to the source.
The Army held Trishakti Prahar, a combined training exercise, along the crucial Siliguri Corridor in North Bengal last month.
According to army sources, the purpose of the exercise was to evaluate the combat readiness of the armed forces employing the most advanced technology and weapons in a networked and integrated environment.
The exercise featured all branches and services of the Army, the IAF, and the Central Armed Police Forces (CAPF).