India
Army's rightsizing plan: cross-skilling and veterans in training facilities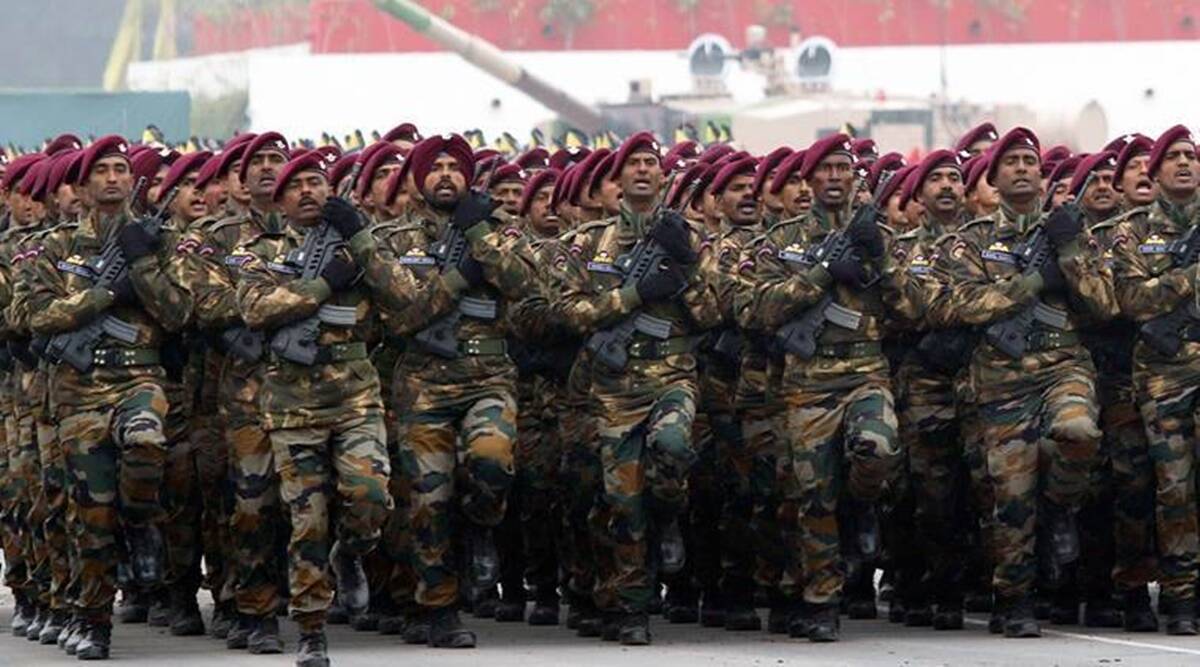 The Army's planned manpower optimisation operation aims to improve its tooth-to-tail ratio by bringing in veterans with specific skills for its training institutions on a contractual basis, cross-skilling technical trades, and outsourcing various services at its static units (the number of military personnel it takes to supply and support a combat soldier).
According to a defence official who spoke to The Deccan Era, every arm of the army will have its "tail" chopped off during the exercise, which is expected to be carried out in stages over the following five years.
The official said that work on the expected reform has already started, and as part of it, every branch and service of the force has been told to make and submit plans outlining their strategies for right-sizing. Following consideration of the inputs and the current manpower constraint in the 12.8 lakh strong Army, a final decision will be made.
The Covid-19 outbreak has caused recruitment to be suspended for two years, hence the current predicted gap is 1.25 lakh soldiers.
The 40,000 openings made available to recruit Agniveers under the government's Agnipath programme last year will not be sufficient to equal the 60,000 soldier yearly retirement rate.
EXPLAINED
Why are we doing this?
The Army's rightsizing efforts have picked up steam in recent months. The committee of experts under Lt Gen D B Shekatkar (retd) first proposed rightsizing in its report in December 2016. Due to the evolving nature of modern warfare, there is a greater emphasis on building a leaner army and honing its combat edge.
According to a senior defence official, there are plans to hire veterans with knowledge of specific military subjects on a contract basis in Category A training facilities.
The Indian Military Academy in Dehradun, the Army War College, and the Infantry School in Mhow are a few examples of Category A training facilities. Numerous regimental centres are included in Category B training facilities. Additionally, whether veterans can get National Cadet Corps (NCC) training on a contractual basis is a topic of discussion.
Additionally, there are plans to contract out administrative tasks currently carried out by Army craftsmen, such as catering, property management, and conservancy, for static units.
According to an official, negotiations are also ongoing to see if it is possible to combine several specialised crafts to create multi-skilled tradespeople. For instance, a single technician may be taught to repair computers and communication equipment at EME (Corps of Electronics and Mechanical Engineers), a job currently performed by two different people.
As part of the exercise, the Army will also examine the existing extra-regimental usage of all combat armaments. This comprises those assigned to various chain-of-command headquarters, NCC, static formations, and other training facilities. In a similar vein, a sizable reduction in administrative employees is also anticipated.
According to a senior defence official, efforts to automate weaponry may result in a decrease in the number of people needed to operate cannons and tanks, which would optimise the use of manpower within the Regiment of Artillery and Armoured Corps.
Furthermore, there may be a drop in personnel strength as some equipment is phased out.
The need for combat engineers for jobs other than close support has decreased because to the increased utilisation of civil companies for building infrastructure in forward regions, such as roads, bridges, and shelters.
The first official added, "Surveillance and communication jobs have gotten easier and are less labor-intensive in the future with growing induction of artificial intelligence and satellites, opening opportunity for optimization in the Corps of Signals.
With the adoption of the Government Owned Contractor Operated (GOCO) model for base workshops and the modernization of ordnance depots, leaner logistical capabilities, the EME, Army Service Corps, and Army Ordnance Corps are also expected to experience substantial manpower optimization.
Remount and Veterinary Corps, animal transport units, and the Army Postal Corps might all be reduced in size, according to sources in the defence industry.
According to the second official, the Army's counter-insurgency unit, the Rashtriya Rifles (RR), may see its size changed by eliminating up to two companies from each battalion. Even though the drawdown plan has not yet been finalised, it is being explored if one force headquarters and a few sector headquarters of RR can also be eliminated.
According to officials, the reduction in staff will take effect once hiring for these positions is halted. There are also plans to invest some of this labour in developing newer buildings like drone units.
The Army is considering shuttering a number of venerable organisations and establishments, reorganising some of them, and outsourcing some of their non-core operations, according to Army Chief General Manoj Pande's statement from last month.