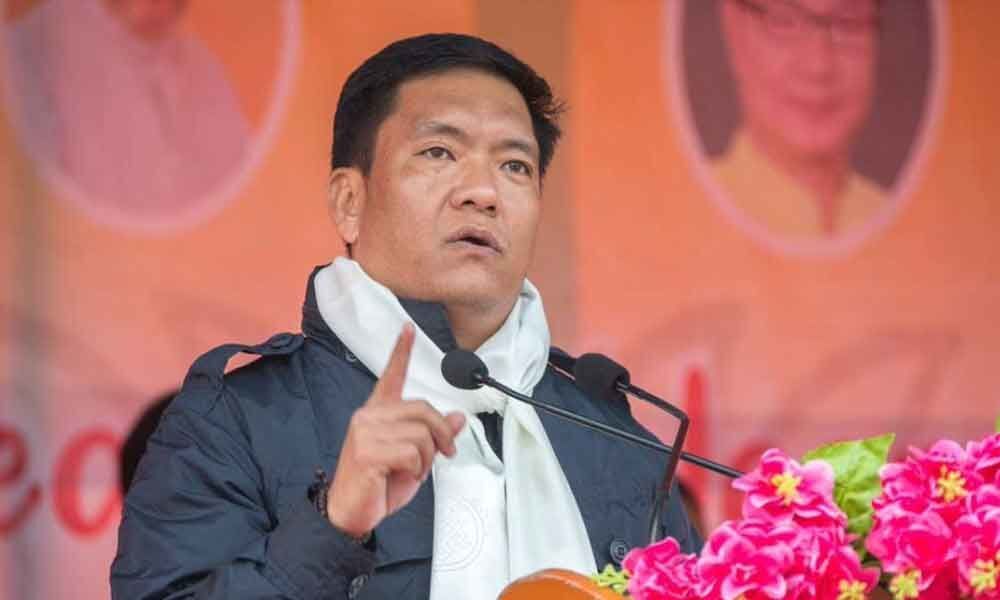 Chief Minister Pema Khandu stated that the Arunachal Pradesh government has significantly emphasised the development of border regions by increasing connectivity and communication and bolstering agricultural activities, resulting in early indications of reverse migration.
"Half of the area and one-third of the population of Arunachal Pradesh live in border blocks, so the state government has placed a significant emphasis on the development of border areas through such interventions," Khandu told PTI during a visit to this village along the border with China.
According to officials, villages in remote border regions have been plagued by challenges such as poor connectivity, mountainous terrain, a weak resource base, and infrastructural bottlenecks for decades, compelling people to migrate to developed areas.
Development of model village clusters, improvement of connectivity, strengthening the agriculture sector through 'Atmanirbhar' schemes, and 'Mission Krishi Veer' to supply fresh fruits and vegetables to the armed forces are the key initiatives of the Arunachal Pradesh government aimed at the all-round development of border areas, they said.
Khandu added that the use of space technology and drones in the development of peripheral regions, as well as partnerships with non-profit organisations, are also in the planning stages. "These efforts by the government of Arunachal Pradesh, with the active assistance of the federal government, have yielded positive results, and in some areas we have observed early signs of reverse migration," he added.
Arunachal Pradesh has the nation's longest international frontier, measuring a total of 1,863 kilometres. The length of the state's boundary with Tibet is 1,126 kilometres.
Lack of development and infrastructure bottlenecks have resulted in significant out-migration from frontier villages to foothills. Thankfully, things are transforming now due to our special attention', said Deputy Chief Minister Chowna Mein.
He stated that the central government has recently launched the Vibrant Village Programme, which will cover 455 border villages of Aruanchal Pradesh with the goal of bringing vitality to these areas through interventions such as income-generating activities, connectivity, and improvement of social infrastructure.
The Golden Jubilee Border Village Illumination Programme, under which 50 micro, mini and small hydropower projects of 10-100 Kilowatt (KW) capacity were conceived at an estimated cost of Rs 200 crore, was also inaugurated by the government of Arunachal Pradesh, the deputy chief minister said.
According to him, seventeen initiatives are being constructed under the programme in eleven districts, which will benefit 10,185 people in 123 border villages.
Mein added that 15 establishments of the Indian Army, Indo-Tibetan Border Police, and Border Roads Organisation, comprising approximately 1,800 personnel, will also be electrified as part of these 17 initiatives. Mein is in command of the Arunachal Pradesh power department.
Related Posts