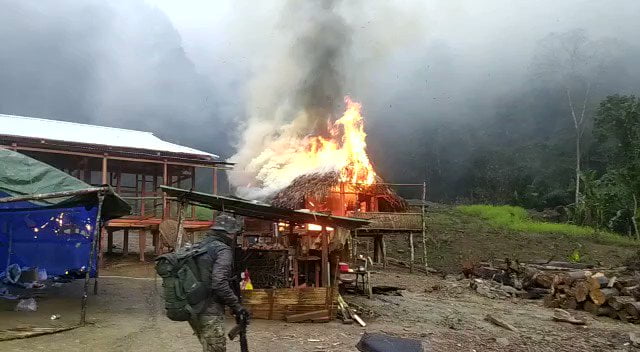 The Arunachal Pradesh police said on Thursday in GUWAHATI that they broke up a Naga rebel group's camp near the border between India and Myanmar in Changlang district and found a stash of weapons and ammunition.
Eastern Naga National Government (ENNG) was an armed group that was targeted by a joint team of Changlang district police and special investigation team (SIT). The team "engaged with insurgents and destroyed their camp and made huge recoveries of arms and ammunitions," according to police.
The event took place in the Rima Putok circle of the Lungpang area of the district. About five rebels at the camp were able to get away, but the police team burned down the camp.
During the offensive, police said they found an AK-47 assault rifle, an M-16 rifle, hand grenades, magazines, and more than 120 rounds of ammunition.
"The police in Arunachal Pradesh are brave, brave, and lead from the front…
Pema Khandu, the leader of Arunachal Pradesh, wrote on Twitter that he was "proud of you."
The ENNG was started in January 2016 and is active in the Arunachal Pradesh districts of Tirap, Changlang, and Longding. When it was made, the group said that other Naga rebel groups had failed the people because they had not been able to solve the Naga political problem after many years.