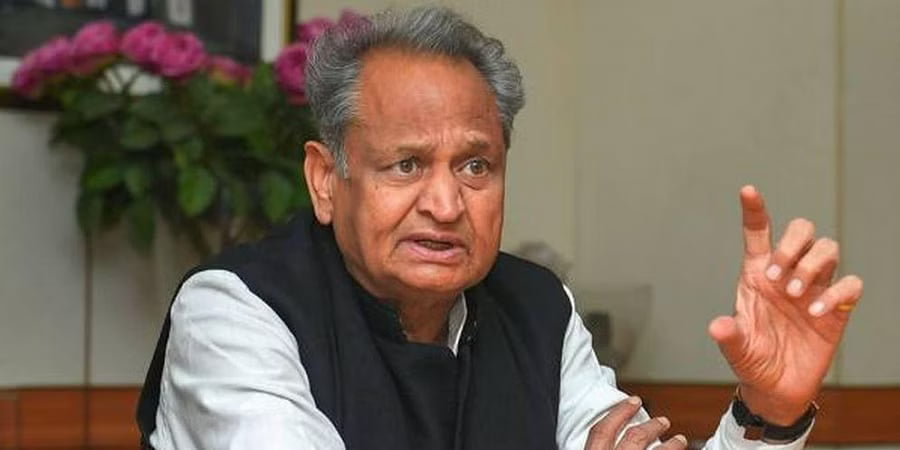 Thursday, Ashok Gehlot, the Chief Minister of Rajasthan, criticised the Centre for arresting Congress leader Pawan Khera. He said that the situation in the country is "worse than Emergency."
He said that there is a "situation like an emergency" in the country, but that it hasn't been declared an emergency.
"The country is in a worse state now than it was during the Emergency. There is something like an emergency in the country, but no one has called it that. The world now thinks less of our country because of his arrest. This is the worst thing that could happen, which is why we say democracy is in danger and the Constitution is falling apart. "This pride of theirs won't work, because the public will crush it," he said.
Soon after Assam Police arrested Congress leader Pawan Khera in the national capital earlier today, he said he was "ready to fight the long battle."
Khera will be taken to Assam on transit remand from a court in Delhi, where he will be brought before a judge.
"We will see (in which case they are taking me). "It's a long battle, and I'm ready to fight," Khera said as he was taken away by Delhi police after getting off a plane at Delhi airport.
Read: Pawan Khera's arrest is "harassment Modi-style," according to the Congress. Tharoor asks how…
"It is important to note that Pawan Khera was stopped from boarding a plane at Delhi airport earlier today after the Assam Police asked for him to be stopped," the Delhi Police said on Thursday.
Before, the Assam Police in the Dima Hasao district filed a case against the Congress leader.
When Delhi Police stopped Khera from getting on the plane at the airport, Congress leaders got angry.
Pawan Khera said in a video that was posted on Congress's Twitter account that he doesn't know why he was kicked off the plane.
"I'm not sure. Someone told me that your bags have to be checked. I said I do not have any luggage except a handbag. When I got down, I was told I couldn't leave because a DCP would be coming. Since 20 minutes ago, we have been waiting for the DCP. He said, "I don't know why I'm being stopped.
Congress leader Supriya Shrinate said that Khera was asked to get off the bus while the Congress leaders were on their way to Raipur, Chhattisgarh, for the 85th Plenary Session of the party. She said the BJP government was running like a "dictatorship."
"We were taking flight 6E-204 from Delhi to Raipur. We were also with Pawan Khera, KC Venugopal, and Randeep Surjewala. We were going to Raipur for the Plenary Session of the Congress. Pawar Khera was taken away and told that his bag had been switched, but he didn't have any checked luggage with him. Then, he was told that he had been taken off the plane and that a DSP from the CISF would come to give him notice. What is it if it's not a dictatorship? Would you tell people not to get on the plane? "The dictator ordered ED raids before the session, and now the government has sunk to this level," she said in a video that the Congress party tweeted.
She also asked what laws Khera was being charged under and said that they would not get on the flight to Raipur until the Congress leader could get on with everyone else.
"Why is this being done to him? What did he do wrong?" They will have to say which parts of the law are being broken. "Pawan Khera and I will stand here until the plane takes off, along with everyone else," she said.
KC Venugopal, who was with the group, tweeted, "Modi govt is acting like a bunch of goons by kicking @Pawankhera ji off the Delhi-Raipur flight and keeping him from joining the AICC Plenary." Using a weak FIR to stop him from moving and keep him quiet is a shameful and wrong thing to do. "The whole party is behind Pawan ji."
"Today, we were going to Raipur for the Congress Plenary Session. Our colleague Pawan Khera was told he left his luggage, but he didn't have any. Then the police came and said, "Assam Police has filed a FIR," said Randeep Singh Surjewala, a leader of the Congress party.
"We asked them to show us an order to arrest them, but they didn't. Assam and Delhi police stopped our flight by force, which is against the law," Surjewala said.
Related Posts