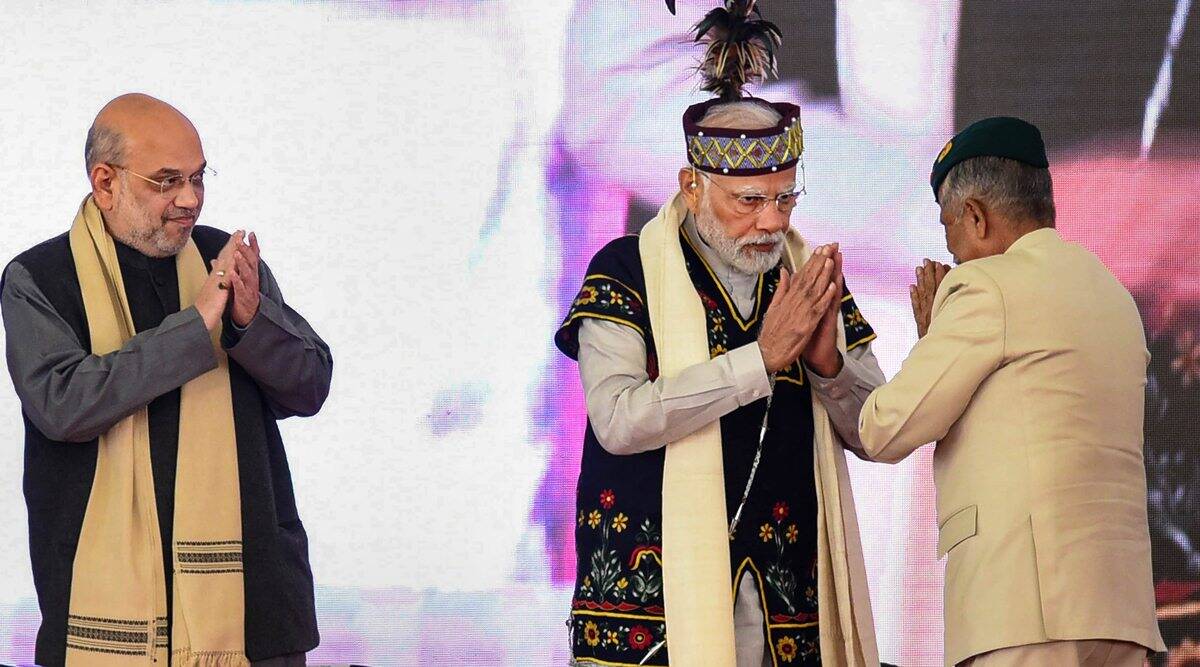 Assam Chief Minister Himanta Biswa Sarma and the Bharatiya Janata Party (BJP) criticised Trinamool Congress (TMC) leader Kirti Azad for his remark about Prime Minister Narendra Modi's outfit during his Meghalaya visit.
Wednesday, Azad published on Twitter an image of Prime Minister Modi wearing the traditional Khasi attire. He captioned the photograph, "It is neither male nor female; he is merely a fashion priest."
Sarma responded to Azad by claiming that he had degraded Meghalayan culture and indigenous dress and wanted a response from the TMC. "It is disheartening to watch how @KirtiAzaad disdains the culture of Meghalaya and makes fun of our traditional dress. TMC must immediately clarify if they agree with his viewpoints. Their silence will constitute a tacit endorsement, and the people will not forgive them," Sarma tweeted.
It is saddening to see how @KirtiAzaad is disrespecting the culture of Meghalaya and mocking our tribal attire. TMC must urgently clarify if they endorse his views. Their silence will amount to tacit support and thus will not be forgiven by the people. https://t.co/XytXuytUst

— Himanta Biswa Sarma (@himantabiswa) December 21, 2022
Azad said, "I respect the dress. I am attempting to convey that our Prime Minister enjoys making fashion statements. Never passes up an opportunity."
In response to a tweet from the Scheduled Tribe Morcha of the BJP, which criticised Azad for "disrespecting tribal dress," the TMC politician said, "Ardhanarishvar. Her name is Mahadev. Ardhanarishwar refers to Lord Shiva's half-male, half-female appearance.
The ST morcha handle of the BJP declared that Azad should be charged under the SC/ST (Prevention of Atrocities) Act.
PM Modi visited Meghalaya's Shillong on the 18th of December, where he made an indirect reference to his government's ongoing peace talks with the National Socialist Council of Nagaland (IM) and Naga nationalist political parties by stating that his government was working towards peace in the region and resolving conflicts.