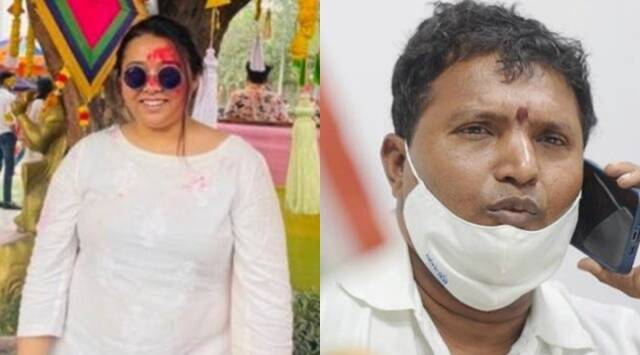 On Tuesday, the Assam president of the Indian Youth Congress, Angkita Dutta, accused the organization's national president, Srinivas B V, of harassing her. Within hours, Srinivas B V sent her a legal notice, threatening to take her to court if she didn't apologise in public.
She called Srinivas "sexist" and "chauvinistic" in a tweet, saying, "I am a woman leader. If I have to deal with this kind of harassment, how can I convince other women to join?"
In a series of tweets, she said that Srinivas had been treating her badly because of her gender "continually" for the past six months.
#WATCH | "For the past 6 months, Indian Youth Congress (IYC) president Srinivas BV & his IYC secretary in-charge Vardhan Yadav have been harassing me continuously. I've complained about this to the leadership but till now no enquiry committee has been initiated against them,"… pic.twitter.com/jbJIPldDHa

— ANI (@ANI) April 19, 2023
She had also said that Rahul Gandhi hadn't done anything even though he knew about the situation months ago.
She said that she had met Rahul on the Bharat Jodo Yatra's Jammu leg in January and told him about Srinivas's "mental harassment and degrading use of language."
"Srinivas hasn't been looked into, even though I've complained… I have been quiet for months, hoping that they would do something about him, but no one seems to care. "Srinivas is getting away with all kinds of wrongdoing under cover of being his PR person," she said.
How can a sexist and chauvinistic lead @IYC torture and demean a woman every single time. What happened to @priyankagandhi ladki hoon ladk Shakti hoon https://t.co/opLpmcLLbh

— Dr Angkita Dutta (@angkitadutta) April 18, 2023
Angkita is the daughter of Anjan Dutta, who used to be a minister in Assam and was also the head of the Assam Pradesh Congress Committee. Angkita had also run for Assembly as a Congress candidate from the Amguri district.
In the legal notice, Roopesh S. Bhadauria, who is in charge of the IYC's legal cell, said that the accusations are "politically motivated and completely false."
The notice said that her name had come up in the Sharda Chit Fund Scam and ED/PMLA cases and that she is "constantly in touch with" Assam Chief Minister Himanta Biswa Sarma. He has said that she made the accusations "to make it seem like Congress should just close these cases already."
He also said that Dutta had made many "false accusations" against Srinivas without "the slightest of proofs."
Bhadauria asked Dutta to apologise on social media and to Srinivas's family as soon as she got the notice. "If she doesn't, legal action will be taken against her," he said.