India
At the MHA meeting, Amit Shah pushed for better use of AI.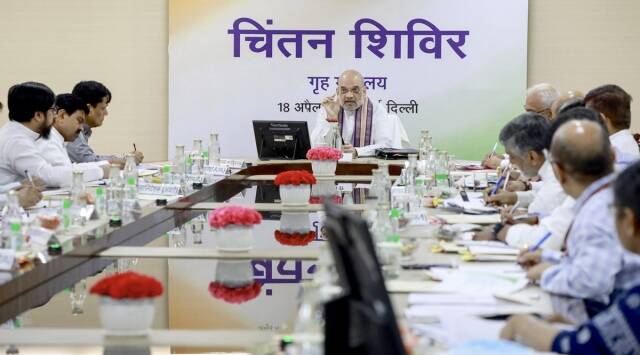 Union Home Minister Amit Shah led a meeting of top officers from the Ministry of Home Affairs (MHA) on Tuesday called a "chintan shivir." He pushed for more use of artificial intelligence to analyse crimes and make cities safer for women, children, and other vulnerable people.
At the all-India yearly meeting of D-Gs and I-Gs in January, PM Narendra Modi told all D-Gs and I-Gs to use AI more.
An source said that the goal of Tuesday's meeting was to look at the MHA's work and devise a plan to put the PM's Vision 2047 into action. Shah spoke in favour of creating an ecosystem for managing hacking, modernising police forces, making more use of technology in the criminal justice system, managing land borders, and securing the coasts, the ministry said.
Related Posts