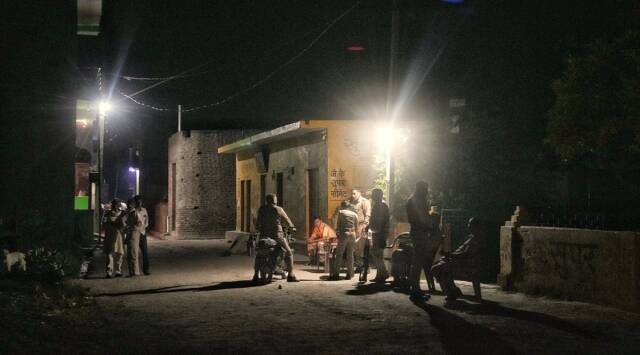 On the day he killed Atiq Ahmed and his brother Ashraf, accused Arun Maurya, who was 18 at the time, was meant to go to a Panipat court for a case filed against him last year. But he didn't show up for the hearing. That night, UP police caught him in Prayagraj for killing the gangster.
The case against Maurya was filed on February 4 of last year, based on the Arms Act. The Deccan Era has learned that he was freed on bail on February 19.
During the meeting, his family said that on March 24 of last year, they had filed a petition in a juvenile court saying that he was a child and that his trial should be held there instead. Later that month, on March 29, the juvenile court said that Arun was 17 years and 6 months old and set the next hearing for April 15, 2023.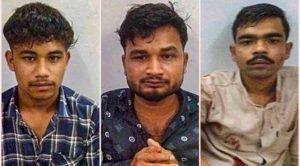 Maurya spent a short time with his grandpa in Panipat, away from his parents, in Kadarwadi village in Uttar Pradesh's Kasganj. He left a few days ago, telling his family that he had to go to Delhi for work.
Saurabh Dixit, the SP for Kasganj, said, "So far, we've found that Arun was involved in one Arms Act case in Panipat's sector 29. A few days ago, he left his Panipat home and told his grandfather and parents that he was going to Delhi for work. We are looking into his background."
Locals say Maurya was there about two years ago in the Kasganj village of Kadarwadi, where almost 7,000 people live. Before he left in a week, he spent most of his time in his parents' small brick house.
The house looked empty and was guarded by at least a dozen state police officers. The locals said that Maurya's father, Deepak Kumar, mother, Bela Devi, and younger brother and sister left the village a day after police came to talk to them.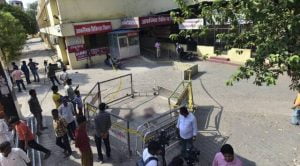 Police said that they have talked to Maurya's family and that they are helping with the investigation. Ravindra Singh, a person from the town, said, "Deepak used to run a snack stand. He never said that his son was strange in any way. He used to say that he works and lives in Panipat with his grandfather. Every three to four years, Arun would come to visit his parents and brothers for a short time, and he would hardly leave his house.
Prabhat Kumar Saxena, the head of the village, said that Deepak moved to Panipat around 1988, where Arun was born. Before moving to Kasganj with his family about eight years ago, he worked as a taxi driver in Soron, which is about 9 km away.
"Most of the people who live here have at least four or five bighas of farmland… Arun's family owned land about 1 bigha, but his father had to sell it because the family needed money. "After that, he opened a chaat stand," the pradhan said.
Shiv Kumar, a friend, said, "Arun moved in here two years ago. Deepak would tell us that his son had moved to Panipat whenever we asked about him. He said that Arun worked in the textile business.
Related Posts