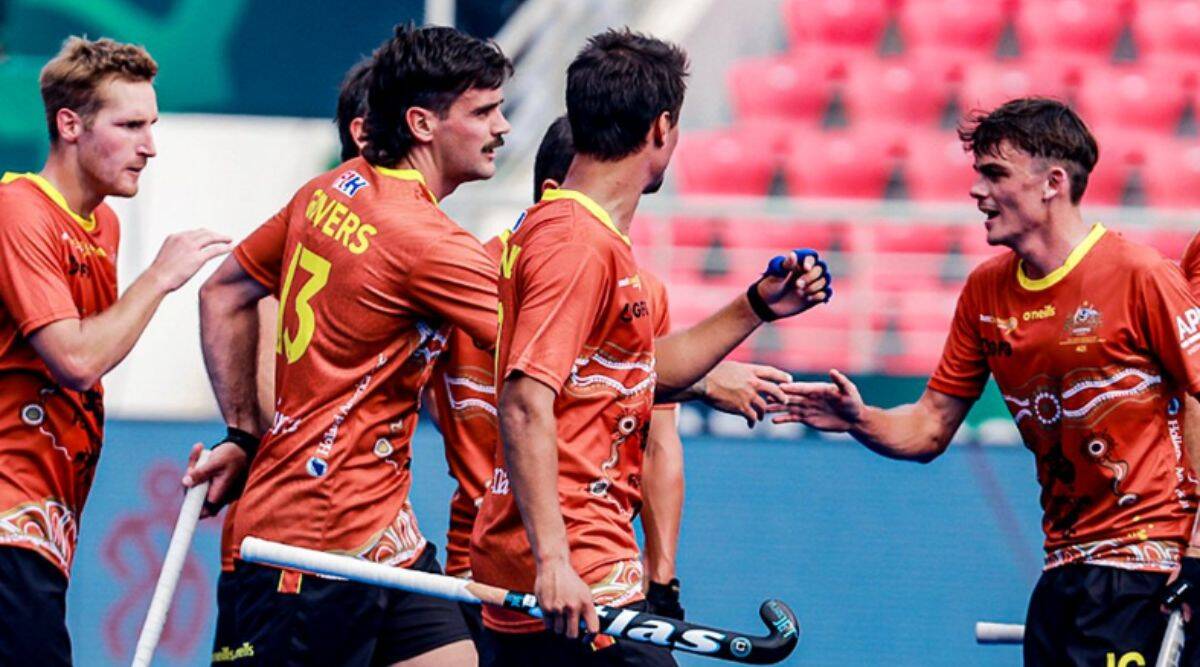 Australia defeated South Africa 9-2 on Friday to win Pool A and advance through to the quarterfinals of the FIH Men's World Cup. Star striker Blake Govers scored four goals, including one on a penalty stroke, to lead the Australians.
On January 24 in Bhubaneswar, Australia will meet the winner of the crossover match between Malaysia and Spain in the quarterfinals.
Govers scored in the fourth, fifteenth, nineteenth, and twenty-first minutes as the rampaging Australians lead 7-1 at the break. His first and fourth goals were field goals, while the second and third came from penalty corners and the penalty spot, respectively.
Tom Craig (tenth), Jake Harvie (twenty-second), Daniel Beale (twenty-eighth), Jeremy Hayward (thirty-second), and Tim Brand (forty-seventh) were the other Australian goal scorers at the Birsa Munda Stadium.
South Africa scored on field goals by Ntuli Nqobile (in the eighth minute) and Kok Tevin (in the 58th)
In the third and fourth quarters, the Kookaburras scored just one goal per quarter. In the fourth quarter, both teams scored a goal.
Five of Australia's goals were scored from the field, while three were from penalty corners. Australia earned eight PCs, while South Africa earned five.
In another Pool A match, Argentina and France each scored a goal in the closing minute to play to a dramatic 5-5 tie.
Argentina finished second in the group with five points from three matches (one victory and two draws), while France finished third with four points (one victory, one tie, and one loss).
In their crossover match, Argentina will face the third-place team in Pool B on January 22 in Bhubaneswar, while France will face the second-place team in Pool B the following day.
France believed they had won the game 5-4 after Victor Charlet scored a penalty stroke goal in the closing minute, but Argentina equalised shortly thereafter with a penalty corner goal. Argentina earned four consecutive penalty corners and scored from the final one to split the points with France.
Charlet scored four goals for France in the 36th, 38th, 48th, and 60th minutes, with two coming from penalty strokes. His first and last putts came from penalty strokes, while his second and third came from putts from the fairway. In the eleventh minute, Tynevez Etienne scored the other goal for France.
Nicolas Della Torre (34th, 42nd, and 60th minutes) scored a hat-trick and Keenan Nicolas (3rd) and Martin Ferreiro (51st) scored the other goals for Argentina, who had tied pool-leader Australia 3-3 in their previous match.
The Netherlands and England both qualified directly for the quarterfinals after winning their respective pools on Thursday.