India
International
Australia has a fight over the Khalistan referendum, and India tells the authorities that it is worried.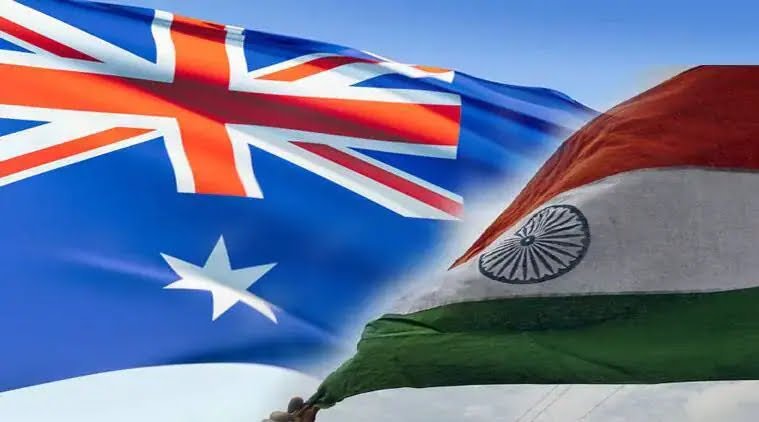 Police said on Monday that two fights broke out between Khalistani activists and pro-India demonstrators during the so-called "Punjab independence referendum." Two people were hurt, and the same number of Sikh men were arrested.
India has already asked the Australian government to stop the attacks on Hindu temples and the things that Khalistani separatists do that are against India.
"There have been signs for some time that pro-Khalistan groups are stepping up their activities in Australia, with help from banned terrorist groups like the Sikhs for Justice (SFJ) and other hostile groups from outside Australia," the Indian High Commission in Canberra said in a strong statement on January 26.
On Sunday, when people were voting in the referendum at Federation Square, two fights broke out between crowds. Paramedics were on hand to help two men with minor injuries.
In a statement, the Victoria Police said that they had responded to two incidents: one at 12:45 pm and another at 4:30 pm (local time).
In the second incident, the police moved quickly to "separate and disperse the crowd" by using pepper spray "to separate the men fighting."
"A 34-year-old man and a 39-year-old man were arrested and given a penalty notice for riotous behaviour after each incident," it said.
The Age newspaper says that the fight started at 4.30 pm when a group of people who supported India and were waving national flags showed up at the voting site.
The group Sikhs for Justice, which is based in the United States and is leading the non-binding referendum, is banned in India.
Since local secessionists stepped up their campaign, tensions have risen among Australia's large and growing Indian diaspora. In the past two weeks, Hindu temples in Melbourne have been vandalised several times.
The Hindu Council of Australia was upset that graffiti was found on three Hindu temples in the city. One of these temples was the ISKCON Hare Krishna Temple in Albert Park, which is the centre of the Bhakti Yoga Movement in Melbourne.
The temple's leaders found graffiti on the front wall on Monday. It said "Hindustan Murdabad," which means "Death to India," and "Khalistan Zindabad," which means "Long live the Sikh homeland."
In a statement, the council said, "This cowardly act is not acceptable in strong, multicultural Australia, where every religion is respected and people live in peace and harmony."
In a tweet on Monday, Indian High Commissioner to Australia Manpreet Vohra said he talked to authorities at the sacred BAPS Shri Swaminarayan Mandir in Melbourne about the peaceful community's worries about the recent vandalism and the disturbing violence in Melbourne.
Vohra also talked to Daniel Andrews, the Premier of Victoria, about the strong and growing relationship between India and Australia, the violence in Melbourne on Sunday, and how to stop extremist Khalistani groups from doing more things that hurt peace and harmony.
The High Commissioner also went to the famous ISKCON Krishna Temple in Albert Park, which had recently been damaged by people who support Khalistan.
"Their hateful graffiti was a threat to Melbourne's peaceful Indian-Australian community and must stop," he wrote on Twitter.
In its statement on Thursday, the Indian High Commission said that India's concerns about the so-called referendum in Melbourne and Sydney, which was announced by the banned group Sikhs for Justice, have been shared with the Australian Government.
"It has been made clear to the Australian Government that it must protect the safety and security of the Indian community and their property in Australia, and it must not allow the use of Australian territory for activities that hurt India's territorial integrity, security, and national interest," the statement said.
Australia had about 210,000 Sikhs in 2021, which is up from 130,000 in 2016. Almost half of these people lived in Victoria. In 2016, there were 440,300 Hindus in Australia. By 2021, there will be 684,000.