India
Based on information provided by the FBI and Interpol, the CBI and police forces search 105 locations to combat cybercrime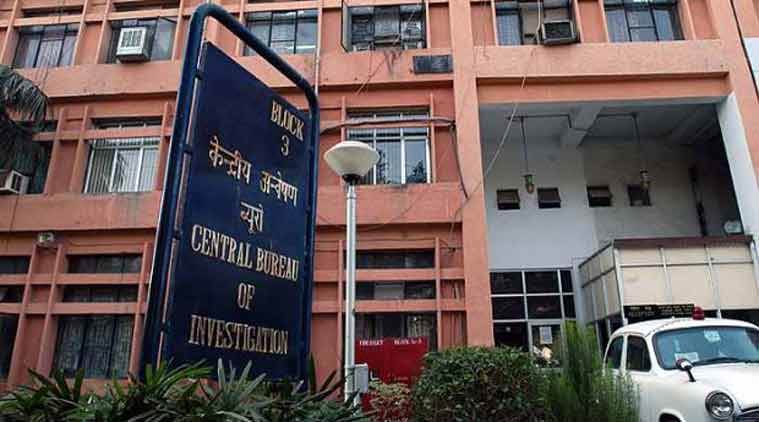 The CBI and state police forces conducted searches at 105 locations across the country Tuesday against "cyber-enabled financial crimes" based on information provided by the FBI and Interpol.
The CBI and forces conducted a search operation known as Operation Chakra from six states and union territories. We conducted searches in Andaman and Nicobar (four locations), Delhi (five locations), Chandigarh (three locations), Punjab, Karnataka, and Assam (two locations each).
According to sources, the CBI alone has conducted searches at approximately 80 locations in 13 states. It has been reported that inputs for the searches were also received from the Royal Canadian Mounted Police.
The agency has recovered Rs 1.5 crore in cash and 1.5 kilograms of gold from one location in Rajasthan. In this case, a call center was being operated illegally by the individual involved. Additionally, two such call centers have been busted in Ahmedabad and Pune. They were involved in call center fraud in the United States.
Sources say the agency also uncovered massive digital evidence that includes information on financial transactions and cybercrime activities on the dark web. According to them, one person of concern is also being recognized from Punjab in this regard.
"This operation is being managed with CBI's Cyber Crime division of the CBI. These global operations are intensified by the newly created international operations division known as Cyber Crime Investigation Division of the CBI," a CBI official stated.
The search is part of a broader series of activities that the CBI is coordinating before the Interpol conference that will be held in Delhi in the week beginning on the 18th of October.
On the 29th of September, in a massive crackdown against trafficking in illegal drugs central agencies, along with the state police as well as Interpol, detained 175 suspects and confiscated 45 kilograms of different drugs.
The searches were carried out through the CBI, Narcotics Control Bureau and the state police force from Punjab, Delhi, Himachal Pradesh, Manipur and Maharashtra, which uncovered 6,600 people. There were 127 new cases filed, and 175 individuals with absconding charges, including six, were detained. The operation was dubbed "Operation Garuda" The CBI stated that the raids were conducted in conjunction with Interpol.
According to CBI, the search results revealed there were illicit drugs such as 5.125 kilograms (approx) heroin, 33.936 kilograms (approx) Ganja; 3.29 kilograms (approx) of charas 1365 gm (approx) mephedrone, 33.80 grams (approx) Smack; approximately an 87-tablets, 122 injectables and 87 syringes Buprenorphine 946 pills (approx) Alprazolam 105.997 kilograms (approx) tramadol 10 grams (approx) ish oil 0.9 grams (approx) Ecstasy pills 1.15 grams (approx) of opium thirty kilograms (approx) poppy husk 1.437 kilograms (approx) of intoxicant dust, and 11,039 (approx) capsules/pills, were found.
"The Central Bureau of Investigation has initiated a multi-phased  Operation Garuda, which aims to break down, degrade and eliminate drug networks that have international connections through the swift exchange of intelligence from criminals regarding drug trafficking as well as coordinated police actions that span international jurisdictions via Interpol. The global operation was launched in close collaboration with Interpol and the Narcotics Control Bureau to fight against smuggling illicit drugs and psychotropic substances, with a particular focus on the Indian Ocean Region. Drug trafficking networks that have international links require cooperation between law enforcement agencies across international jurisdictions," the CBI said in an announcement.